Renewed Transatlantic Partnership to Fight Climate Change | Opinion
In December 2020, the European Union set itself an ambitious 2030 climate target to reduce greenhouse gas emissions by at least 55 percent compared to 1990 levels. The EU is simultaneously advancing the European Green Deal, which aims to stimulate economic growth following the COVID-19 induced economic crisis, while making progress toward its ambitious 2030 climate target.
The European Green Deal is also designed to promote a circular economy, reduce pollutants in the air, soil, water and oceans and unlock investment for biodiversity conservation and healthy agriculture.
It is increasingly understood that the answer to the economic crisis is to invest in a green economy. In the aftermath of the global financial crisis of 2008-09, sustainable investments were considered too expensive, even a luxury. But today's consensus is that a green economic recovery is both good for the economy and good for the planet. In fact, we cannot afford not to mainstream sustainability and resilience into the COVID-19 recovery. That's why more than 30 percent of the EU's €750 billion recovery package is to be invested in climate protection and sustainability.
While a significant shift in perspective took place, there is still some resistance. Critics ask what good are climate-neutral steel, green building materials and rising carbon prices if the rest of the world does not follow suit? Won't this damage employment and prosperity in Europe? But this argument fails to account for the huge global shift in recent years. Many countries, including China, Indonesia and Colombia are indeed embracing a low carbon future.
This argument lost further support with the election of Joe Biden as president of the United States. As promised, the Biden administration aims to build a more inclusive and green U.S. economy. The recently passed $1.9 trillion stimulus is a promising start. We hope this agenda will soon be advanced by his newly released infrastructure plan and the anticipated announcement of an ambitious U.S. 2030 climate target. Research shows that a U.S. emissions reduction target of 50 percent by 2030, based on 2005 levels, is both ambitious and attainable.
The joint leadership of the EU and the U.S. could become a much-needed accelerator in the global transition to a more sustainable and equitable global economy. This comes not a moment too soon.
Four more years of former President Donald Trump could have led the world's laggards to further stall efforts to curb climate change. Now, transatlantic forces for building a sustainable global economy that is consistent with limiting global temperature rise to 1.5 degrees Celsius, offer a real window for avoiding catastrophic climate change. A scorched earth policy shaped the transatlantic relationship over the past four years. But now, we may be approaching a tipping point in the world economy and international politics.
This is a historic opportunity. Together, the U.S. and the EU account for 31 percent of global GDP, 42 percent of global foreign direct investment, 44 percent of research and development spending, as well as 20 percent of global greenhouse gas emissions. If these two markets move toward common environmental and climate standards, global growth, trade and investment patterns will shift in response, triggering a much needed "race to the top."
As a global leader in clean research and development, Europe stands to gain considerably from such a race. Many climate-compatible and cost-competitive technologies available today were in their infancy 10 years ago. Renewable energy is now cheaper than fossil fuels in many regions of the world. In 2010, there were 17,000 electric cars worldwide; since then the cost of batteries has dropped by 85 percent and 2 million electric vehicles are currently on the road. In Germany alone, there are expected to be more than 12 million electric vehicles by 2030.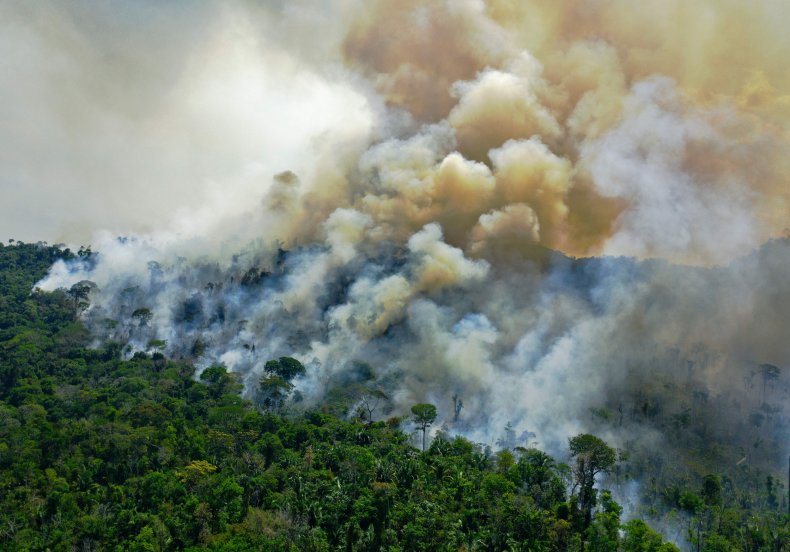 As a result of major breakthroughs in recent years, technologies needed to fully decarbonize the economy (without offsets), including heavy industry, are now known or in development. Hydrogen infrastructure and artificial intelligence can open the door to green steal and zero-emission cement. This goes well beyond green markets. This is a social and economic change reminiscent in scope and urgency of President Franklin D. Roosevelt's New Deal.
John Kerry, U.S. special presidential envoy for climate, referred to this tipping point as "a moment of the greatest opportunity." At the center of this agenda are three principles: First, green investments are no longer seen as a cost but an engine for jobs and growth. Second, the creation of wealth must take place within planetary boundaries. This requires the decoupling of economic growth from resource consumption. Third, none of this can succeed without genuine commitment to international solidarity and justice. Meaningful financial and technical support to developing countries is urgently needed.
This world view is perfectly in line with statements by conservative EU Commission President Ursula von der Leyen, Dutch Social Democrat EU Vice President Frans Timmermans and the leader of the German Green Party Annalena Baerbock.
Evidently "green" is no longer niche. Thanks to seminal moments like the "Limits to Growth" report (1972), the Brundtland "Our Common Future" report (1987), the U.N. Earth Summit (1992) and more recently the Paris Climate Agreement and the Sustainable Development Goals (2015), a new understanding of the economy and prosperity have emerged step by step. Today, they are reflected in the European Green Deal and the Biden administration's priorities.
Are we witnessing a hopeful transition from rhetoric to action? If transatlantic partners are now in lockstep and ambitious in implementing what they are announcing, the door to a deep global transformation may indeed be wide open. If the United Nations Climate Change Conference (COP26) in Glasgow at the end of 2021 is a moment of truth, then Biden's Leaders Summit on Climate in April is a critical opportunity to set the pace.
The transatlantic partnership, divided and written off by President Trump and populist forces in Europe only yesterday, could make a surprising comeback to help reconcile our global economy with the health of our planet and the universal value of justice. It won't be easy, but the incentives are many and the choice is stark.
Dirk Messner is president of the German Environment Agency.
Manish Bapna is executive vice president and managing director of the World Resources Institute.
The views expressed in this article are the writers' own.