Rent Control Could Be Making Income Inequality Worse in Gentrified Cities, Researchers Say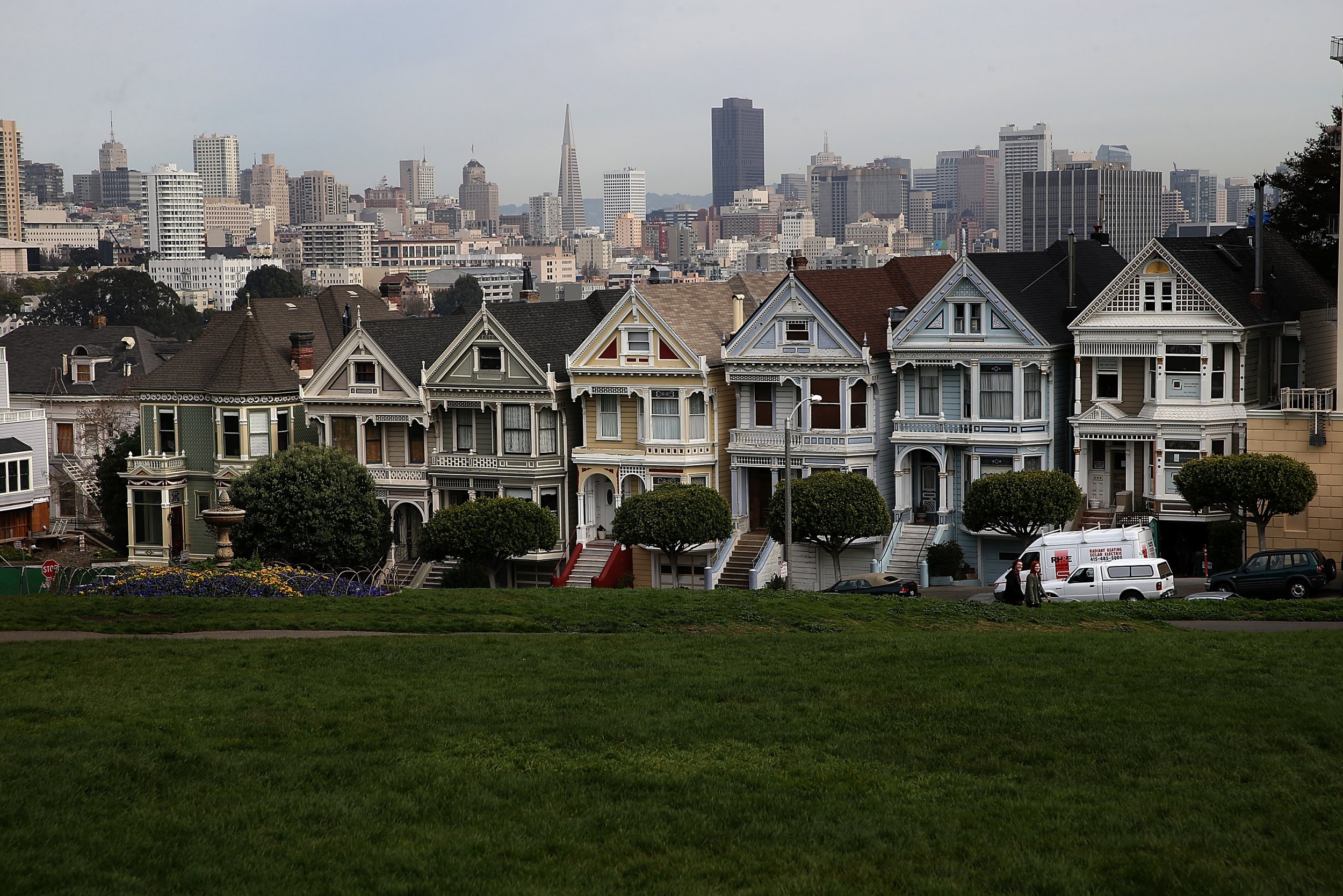 Rent control policies could actually be making income inequality worse in gentrifying cities such as San Francisco, a new paper from Stanford University researchers argues.
The working paper published by the National Bureau of Economic Research says the laws intended to protect certain tenants from rent hikes ended up spiking prices through many other parts of San Francisco. This follows other studies that have shown similar consequences for rent control in cities including Los Angeles, New York and Cambridge, Massachusetts.
The Stanford researchers looked at the long-term effects of a 1994 ballot initiative in San Francisco that protected low-income families living in buildings constructed before 1980. To make up for financial losses from rent-controlled units, landlords began converting properties to condos or redeveloping buildings to exempt them from rent control, with the prices skyrocketing over the years.
"This substitution toward owner occupied and high-end new construction rental housing likely fueled the gentrification of San Francisco, as these types of properties cater to higher income individuals," the researchers wrote.
Even though some low-income families benefitted, according to the Stanford paper, rent control laws cost renters across San Francisco $2.9 billion from decreased rental housing and increased prices on existing units between 1995 and 2012. However, California state lawmakers want to bring back rent control amid the affordable housing crisis.
Assemblymember Richard Bloom of Santa Monica introduced a bill in 2017 that could allow cities to start imposing rent control on new residential constructions by repealing the state-wide Costa-Hawkins Rental Housing Act, which limits rent control. Lawmakers are set to have a public hearing for the bill, AB 1506, on Thursday.
Rising rent prices in San Francisco and cities have been linked the West Coast's affordable housing crisis were a leading factor in social and economic inequality in those areas. The U.S. Department of Housing and Urban Development reported that an increase in homeless individuals to a nationwide total of 553,742 in 2017 was the result of rent rising faster than income in West Coast areas.
"We are building new housing on the [West] Coast, and we are doing really well for the one percent, but not doing so well for middle-income families," Karen Chapple, a professor of city and regional planning at the University of California, Berkley, told Newsweek. Chapple noted that in housing units for high-income individuals, developers are incentivized to build affordable units with low-income housing tax credits.
Todd David, executive director for the San Francisco Housing Action Coalition, told Newsweek that San Francisco needs to build new housing on all levels, but that "the greatest need for housing is middle income housing."
While rent control laws are largely defunct in cities across the nation, New York City's Mandatory Inclusionary Housing amendment approved by the City Council in 2016 allows the city to determine a certain percentage of housing that must be kept affordablein new buildings.
Tenant advocates like the Metropolitan Council on Housing deemed New York City Mayor Bill de Blasio's amendment "progressive gentrification" after it passed. The council wrote that forcing landlords to put aside affordable units would incentivize them to drive up rent prices.