U.S. Cracks Down on Rentboy.com, Largest Online Male Escort Service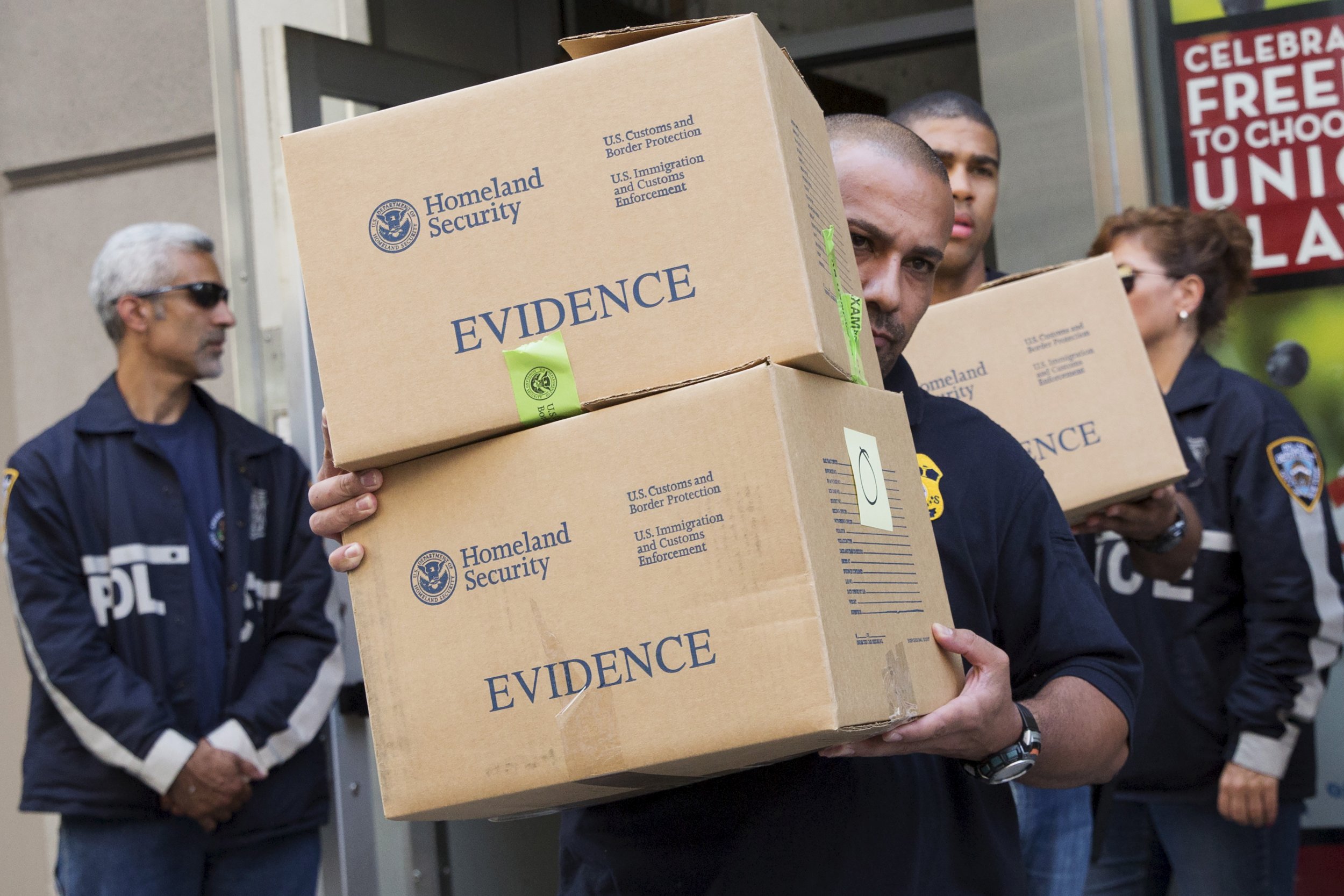 U.S. authorities on Tuesday announced the arrests of the chief executive officer and six employees of Rentboy.com for promoting prostitution through what prosecutors described as the largest online male escort service.
Rentboy.com CEO Jeffrey Hurant and the employees were charged in a criminal complaint filed in federal court in Brooklyn, New York, as authorities moved to seize bank accounts holding $1.4 million and the website's domain name.
During a midday operation, U.S. Homeland Security Department agents along with members of the New York Police Department could be seen carrying computers and boxes labeled evidence out of Rentboy.com's Manhattan offices.
Rentboy.com, which described itself as the "the world's destination to meet the perfect male escort or masseur," said on its website it had operated since 1996 and featured more than 10,500 men in 2,100 cities worldwide.
The website took its name from a British slang term for a male prostitute and marketed itself to gay men. It operated quite publicly, even hosting an annual escorts awards show called the Hookies.
In a 2008 video interview quoted in the complaint, Hurant, who also went by Jeffrey Davids - and who tweeted under @thecyberpimp - said he launched Rentboy.com because he felt "escorts were a disenfranchised group."
While Rentboy.com had disclaimers saying its advertisements for escorts were for companionship and not sexual services, authorities said it was intended primarily to advertise prostitution.
Escorts were charged at least $59.95 per month and up to several hundred dollars to advertise on the website, enabling Rentboy.com to draw 500,000 unique visitors daily and generate more than $10 million from 2010 to 2015, prosecutors said.
"As alleged, Rentboy.com attempted to present a veneer of legality, when in fact this Internet brothel made millions of dollars from the promotion of illegal prostitution," Brooklyn acting U.S. Attorney Kelly Currie said in a statement.
Charles Hochbaum, Hurant's lawyer, denied his client promoted prostitution and said the case raised free speech issues.
"We don't advertise sex, we advertise people who want to meet people," he said. "There are specific disclaimers that we don't advertise sex."
Six defendants including Hurant were arrested at their New York homes for violating the Travel Act, which is applicable to crimes committed through interstate transit, and were later released on bail. Shane Lukas, Rentboy.com's chief operating officer, was arrested in South Dakota.
The other defendants include Michael Belman, Rentboy.com's marketing director; sales agents Clint Calero and Diana Mattos; Edward Estanol, an escort who previously coordinated social media; and Marco Decker, an accountant.