Rep. Alexandria Ocasio-Cortez Gives Twitter a Lesson on 'Code Switching' After Donald Trump Jr., Conservatives Criticize Her Accent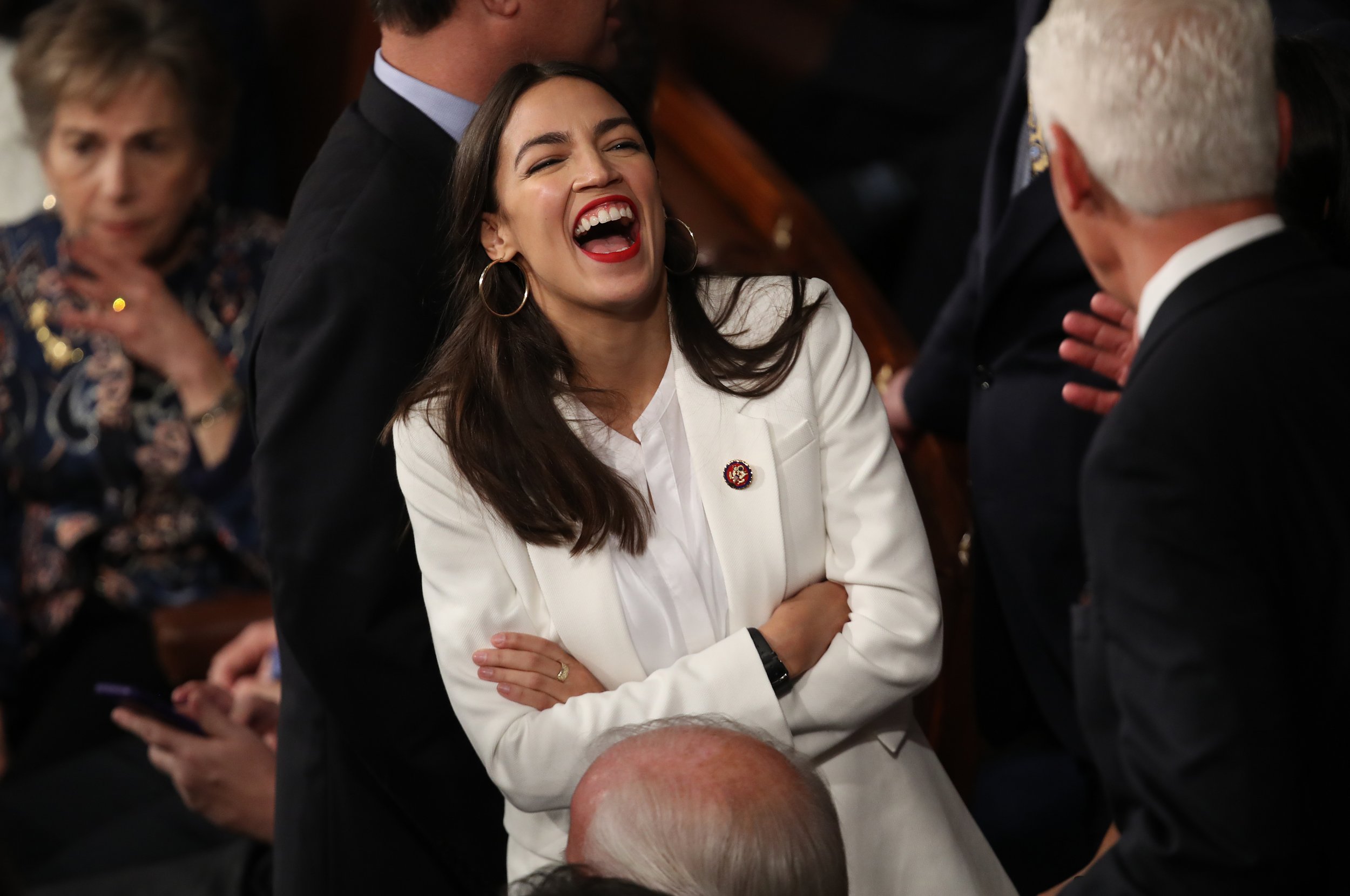 New York Congresswoman Alexandria Ocasio-Cortez continued to defend herself against claims promoted by Donald Trump, Jr. and others that she changes her accent to pander to audiences.
In a string of Saturday evening tweets, the first-term Democrat wrote that her habit of "code-switching" was informed by years of navigating professional and social environments as a woman of color.
"Next time you're told straight hair is 'unprofessional' and that speaking like your parents do is 'uneducated,' then you can complain about code-switching," she wrote, referring to the practice of changing speech patterns based on environment. "Code-switching is a tool communities learn when they're told their voice, appearance and mannerisms are "unprofessional."
The congresswoman, who has been praised and scorned for the way she uses social media to reach and inform voters, further suggested that failing to switch to secondary speech patterns could come at a cost to multi-lingual people.
"[I] can't tell you how many young people in our community don't have the confidence they should [because] they didn't grow up learning secondary speech," she wrote. "Their talents get stifled by 'respectability,' despite enormous gifts."
Her Saturday remarks came after commentators accused her of adopting a southern-like drawl while speaking at Rev. Al Sharpton's National Action Network convention in New York on Friday.
Benny Johnson, the chief creative officer of conservative organization Turning Point USA, shared a video that contrasted Ocasio-Cortez speaking with Former Secretary of State Hillary Clinton and asked his 135,000 followers, "Who has the worst, pandering fake Southern accent?" That tweet then got a considerable signal boost when it was favorited by President Donald Trump, Jr.
"As much as the right wants to distort and deflect, I am from the Bronx," she wrote on Friday after the reports first began to pick up steam. "I act and talk like it, *especially* when I'm fired up and especially when I'm home. It is so hurtful to see how every aspect of my life is weaponized against me, yet somehow asserted as false at the same time."
At the convention, she also pushed back against pervasive criticism that she came from a working-class background and used to bartend. It's an aspect of her past that President Donald Trump has routinely used to diminish her credibility.
Speaking at the Republican Jewish Coalition's annual leadership conference on Saturday, Trump again mocked her experience in the service industry.
"Green New Deal! Proposed by a wonderful young bartender—29 years old," he said, referring to Ocasio-Cortez.