Rep. Buddy Carter Says Biden Should Reimplement Trump Immigration Policies
Watch the full interview on ASP
Representative Buddy Carter (R-Ga.) said President Joe Biden should reimplement Trump-era immigration policies to solve the current influx of migrants at the southern border.
"President Biden has done away with the 'Wait in Mexico' policy and 'Stay in Mexico' policy and that has resulted in a surge of immigrants and of unaccompanied children coming up to the border," Carter said in a new video produced by the civic media organization A Starting Point (ASP).
"We need to reinstitute the 'Stay in Mexico' policy. We need to make sure that the border wall is constructed. We need to start building it again," the Georgia representative added.
The 'Remain in Mexico' policy and the border wall were created under the Trump administration.
The Migrant Protection Protocols (MPP), commonly known as "Remain in Mexico," was a policy enacted in January 2019 that forced 71,000 migrants who were detained at the border to return to Mexico to file for asylum and wait there for many months while their cases were processed. Biden suspended MPP on his first day in office.
Biden also halted taxpayer funding to Trump's border wall on his first day at the White House, calling the project "a waste of money."
However, some funding has already been allocated to the construction of the wall. White House Press Secretary Jen Psaki told reporters on Wednesday that the administration is doing what it can to work within those confines and emphasized that Biden would not resume construction.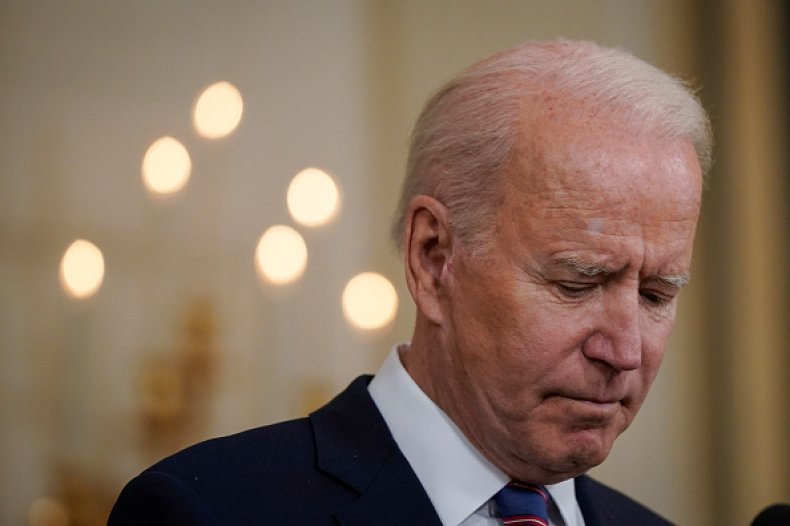 Carter, along with other Republicans, have blamed Biden's approach to immigration for the surge of migrants that have come in recent months. Immigration at the border has hit its highest levels in years since Biden took office.
"Right now, the Biden administration is allowing [migrants] to claim asylum and allowing them to do that and they're taking a very liberal interpretation of that," Carter said. "If they were to get more strict on that and tighten it up, then I think that would stop a lot of the pool that currently exist for people to come up here."
Carter vocalized his support for the United States-Northern Triangle Enhanced Engagement Act (which included Guatemala, Honduras and Salvador) that was passed in the last session of Congress and signed into law by Trump.
"What that act did was to say that if these countries aren't trying to, first of all, improve their economies and do away with the corruption in existence in Central America that's causing many of these immigrants to come up here and try to escape there, that we would actually cut off some of their foreign aid," Carter said. "It's good legislation and it needs to be enacted and it needs to be enforced."
Representative Henry Cuellar (D-Texas), who is also featured in the ASP video on the situation at the border, agreed that the countries of origins of migrants need to do their part to prevent their citizens from leaving.
"We got to be firm with those countries and say, 'You have to do a better job at securing your borders and make sure the people stay there in a safe way and apply for asylum," Cuellar said.
However, the Texas congressman has a different approach to immigration than Carter when it comes to long-term solutions.
Cuellar said in order to address the surge of unaccompanied minors at the border, the Department of Health and Human Services needs to process the children quicker.
"Health and Human Services needs to do a better job, faster job, in a safe way to take the kids out of the Border Patrol station because the Border Patrol stations—they're only supposed to be there 72 hours," he said. "They're there 14, 20 days when they're supposed to be there only three days."
The number of unaccompanied children crossing the border in March reached more than 18,500, according to preliminary Customs and Border Protection data obtained by NBC News. Last month's total is at least 60 percent higher than the previous record of 11,494 in May 2019.
Biden has promised that migrant children will not be turned away at the border, but be placed in federal shelters until they can be reunited with family members in the U.S., while their asylum claims are being processed.