Rep. Carolyn Maloney of New York revealed to the House Oversight Committee and the Reform Committee Tuesday that the conservative social media site Parler sent warnings about its users' violence to the FBI more than 50 times leading up to the January 6 attacks on the Capitol.
Maloney, the Democratic chairwoman of the House Oversight Committee, presented research into why the response was so slow to requests for aid from the Capitol Police on January 6. "The threats, I would say, were everywhere," Maloney said. "The system was blinking red."
Maloney questioned FBI Director Christopher A. Wray about the bureau's lack of a response to several intelligence alerts pre-riots, particularly dozens of warnings from Parler.
The "Committee has obtained docs showing that...Parler sent the FBI evidence of planned violence in DC on January 6. Parler referred this content to the FBI for investigation over 50 times," Maloney said. The content allegedly included "specific threats of violence being planned at the Capitol."
Wray claimed ignorance, saying, "I'm not aware of Parler ever trying to contact my office."
"My understanding is that they sent emails to a particular Field Office," he said, "and that some of those contained possible threat information, and some of them were referred to domestic terrorism squads."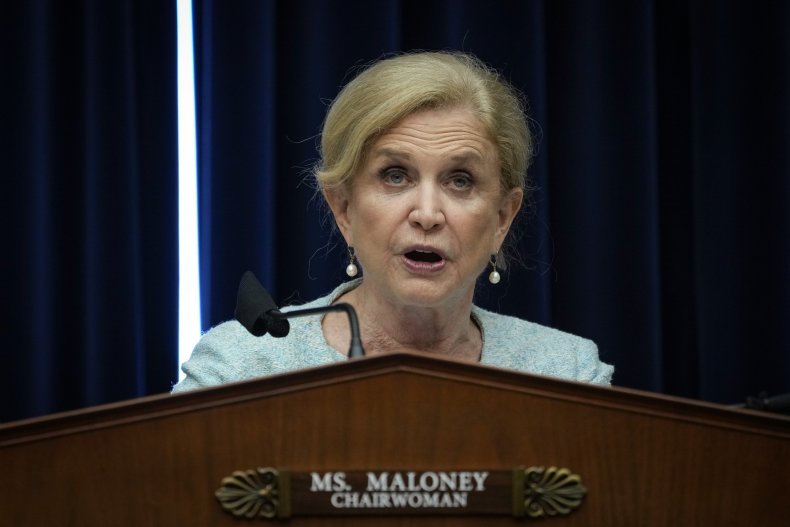 Wray gave a different answer to a similar line of questioning from California Congressman Eric Swalwell on the House floor on June 10, saying, "Certainly we were aware of online chatter about the potential for violence but I'm not aware that we had any intelligence indicating that hundreds of individuals were going to storm the Capitol itself."
This was in response to Swalwell's question, "Prior to January 6th did the FBI receive any tips from social media companies about threats to the Capitol?"
Parler is a conservative-friendly social media site that Pro-Trumpers flocked to for its reputation as a "free speech" platform, especially in the days following the January 6 attacks when the former President was banned from Twitter and Facebook, amid concerns that more messaging from Trump would stir up more violence.
In early January, Amazon withdrew web-hosting services from Parler, and Apple and Google removed it from its App stores amid concerns that its Trump-supporting users could use the platform to plan more violence. Parler remained shut down for approximately one month before returning with a new CEO, George Farmer.
When it came out that Parler had been reporting its users' violent content to the FBI, many users were upset. Parler posted an explanation: "The First Amendment does not protect violence-inciting speech, nor the planning of violent acts. Such content violates Parler's TOS. Any violent content shared with law enforcement was posted publicly and brought to our attention primarily via user reporting. And, as it is posted publicly, it can properly be referred to law enforcement by anyone. Parler remains steadfast in protecting your right to free speech."
Newsweek reached out to FBI Director Wray's office for comment.
Update (6/16/2021, 9:43 a.m.): An earlier version of this story mistakenly attributed document preparation to Ryan Goodman.