Rep. Debbie Dingell Done With Universal Health Care 'Baby Steps,' Calls for Single-Payer System
Watch the full interview on ASP.
U.S. Representative Debbie Dingell says she's done with taking "baby steps" toward universal health care in the U.S. and that it's time for the nation to embrace a single-payer system.
During a discussion produced by civic engagement organization A Starting Point, Dingell, a Democrat who represents Michigan's 12th District, said the coronavirus pandemic has exposed the need for such health care reform.
"I think the time is now, quite frankly. We're coming out of a pandemic that—we've seen how broken the health care system is, the disparity, the disparate impact on people of color, people who didn't have health insurance," she said. "I think you come out of moments like this when a light has been shined on the fractures to build a momentum for change."
She went on, "I'm not willing to take baby steps anymore. I think the American people understand how broken our system is, and you've got to take this opportunity to bring about meaningful change."
Noting how many Americans' health insurance is tied to their jobs, Dingell explained how access to health care became precarious as millions lost their jobs during the pandemic.
"A single-payer system puts the patients first," she said. "It gives patients freedoms to choose doctors and hospitals and other providers that they want to go to, without having to worry whether a provider is in network, whether they can afford to pay for it."
Republican Representative Buddy Carter of Georgia, who also joined the discussion, argued that a single-payer system would take away choice from patients because of the reduction in competition.
"We already have universal health care," he said. "Regardless of who you are, if you go into an emergency room, you're going to be treated. What they're talking about is universal health coverage."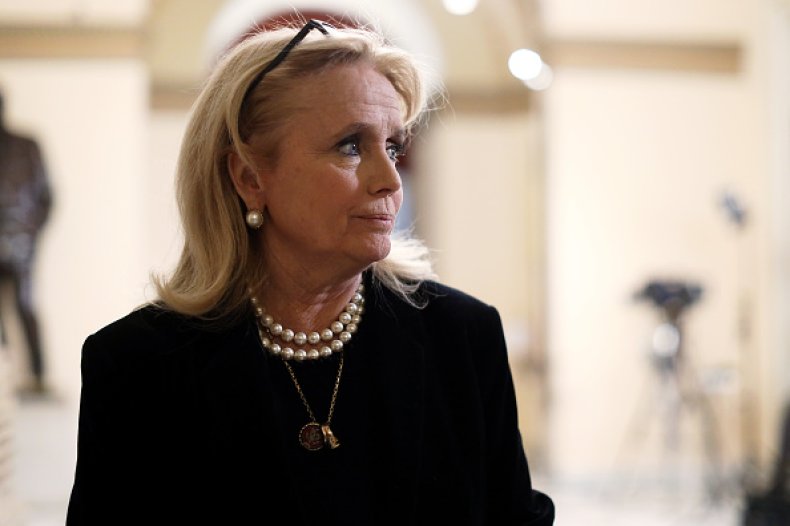 Under a single-payer system, the government would be responsible for paying health care claims, using money collected through the tax system. Dingell said the nation's health care system already has the funds to execute this.
"The United States health care system is the most expensive health care system in the world right now, and we have far worse outcomes than other countries, one of the highest mortality rates in the world," she said. "We're already spending enough to pay for Medicare for All."
The United States is the only one of the 33 developed countries, as defined by the United Nations Human Development Index scores, that doesn't have universal health care.
"This is what every other industrialized nation in the world does—guarantees every one of its citizens access to health care," Dingell said.
But Carter, who represents Georgia's 1st District, argued that a single-payer system would decrease the quality of care.
"You only have to look at other counties that have done this—Canada, the U.K.—all of them have a backlog and waiting times that are just ridiculous that we don't have here in our country," he said.
"In fact, you see a lot of Canadians who are coming down to America in order to get health care treatment," the congressman added. "That just goes to show you that this is failing in those other countries."
But Dingell disagreed, saying a single-payer system "would streamline, by the way, our very fragmented health care system, and it would expand coverage for every American."
She added, "If you got sick, you could go to a doctor, and it would be available to everyone."