Republican U.S. Representative Don Young, the longest-serving current member of Congress, died on a flight home to Alaska on Friday, his office announced.
Young, 88, had served in Congress since 1973 when he was sworn in after winning a special election. Young was in his 25th term and running for a 26th in Alaska. Many colleagues took to social media, mourning the loss.
"It's with heavy hearts and deep sadness that we announce Congressman Don Young, the Dean of the House and revered champion for Alaska, passed away today while traveling home to Alaska to be with the state and people that he loved," the statement said.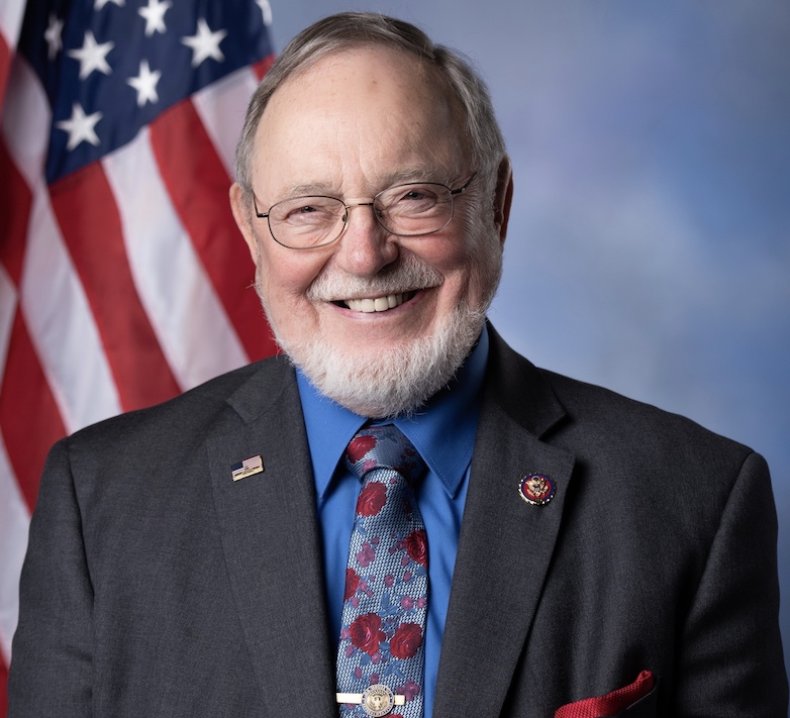 According to the statement, Young's wife Anne was by his side when he died. The representative lost consciousness on a flight from Los Angeles and couldn't be resuscitated, said Jack Ferguson, a lobbyist who served as Young's chief of staff, the Anchorage Daily News reported.
Members of Congress remembered Young on Twitter, giving their condolences.
"Til his last breath, Don Young was a fighter for Alaska," U.S. Representative Mike Waltz said. "Definitely the most colorful member of Congress. Rest easy my friend."
Young was especially remembered for his efforts championing the Native American community. Young helped introduce the STOP Act, bipartisan legislation to prohibit exports of sacred Native American items and increase penalties for illegally trafficking Tribal cultural patrimony.
"Saddened to hear of the passing of the Dean of the House, Don Young - a fierce defender of Native Americans and a proud Alaskan who always worked to get things done," U.S. Representative Frank Pallone said. "I will miss him, his sense of humor, and his willingness to work across the aisle."
Others shared personal stories recalling their friendships with Young.
"A few years ago I traveled with my family to Alaska," U.S. Representative Dave Joyce recalled. "My son and I went salmon fishing, and I asked our tour guide if he had caught any white salmon. He laughed and said there is no such thing. I told him my friend Don Young had me over for some at his cookout."
Young was re-elected to the 117th Congress in 2020 to serve his 25th term as Alaska's only representative in the U.S. House.
Young entered public service in 1964 when he was elected mayor of Fort Yukon, Alaska. Two years later, he was elected to the State Legislature in Juneau where he served in the State House from 1966 to 1970. He later served in the State Senate from 1970 to 1973.
Young also served as chairman of the House Natural Resources Committee from 1995 to 2001, then as chairman of the House Transportation and Infrastructure Committee from 2001 to 2007.
Newsweek reached out to Young's office for additional comment.