Rep. Ed Perlmutter Becomes 26th House Democrat to Retire During 2022 Election Cycle
Longtime Colorado Representative Ed Perlmutter said on Monday that he will not seek reelection for the upcoming 2022 midterm elections.
Elected in 2006, Perlmutter will be the 26th Democrat deciding not to seek reelection in the upcoming midterm elections. Although he only made the decision to retire this year, this is not the first time Perlmutter has considered leaving the House. In 2017 there was speculation that Perlmutter would retire from Congress after a brief but unsuccessful attempt to become the Democratic nominee for Colorado's governor.
On Monday, Perlmutter explained that the reason for his departure this year is that he is looking to retire.
"After much thought and consideration, I have decided not to run for reelection," he wrote in a statement. "I've never shied away from a challenge but it's time for me to move on and explore other opportunities. There comes a time when you pass the torch to the next generation of leaders."
The 2022 election cycle is shaping up to be a difficult one for Democrats. Rising inflation and little recovery in the face of the coronavirus pandemic have seen Democratic approval numbers dropping. To make matters worse, Democratic President Joe Biden currently has low approval numbers and 25 other Democrats have decided not to run for reelection. Lucille Roybal-Allard, an influential representative from California who has frequently helped oversee immigration issues, is among those who have decided to retire.
"Serving my constituents in Congress has been the single most distinguished honor of my life," said Roybal-Allard in a statement in December. "Over my many years of public service, I have always strived to do that which is best to help improve my community and my country. After thirty years in the House of Representatives, the time has come for me to spend more time with my family. Therefore, I have decided not to seek reelection."
Another representative not seeking reelection is Peter DeFazio, who was one of Oregon's longest-serving politicians.
"It's time for me to pass the baton to the next generation so I can focus on my health and well-being," he wrote in December. This was a tough decision at a challenging time for our republic with the very pillars of our democracy under threat, but I am bolstered by the passion and principles of my colleagues in Congress and the ingenuity and determination of young Americans who are civically engaged and working for change."
Despite the difficult times ahead for the Democratic party, Perlmutter still expressed hope in his retirement announcement.
"Even though the numbers are slightly tighter we will win," he said.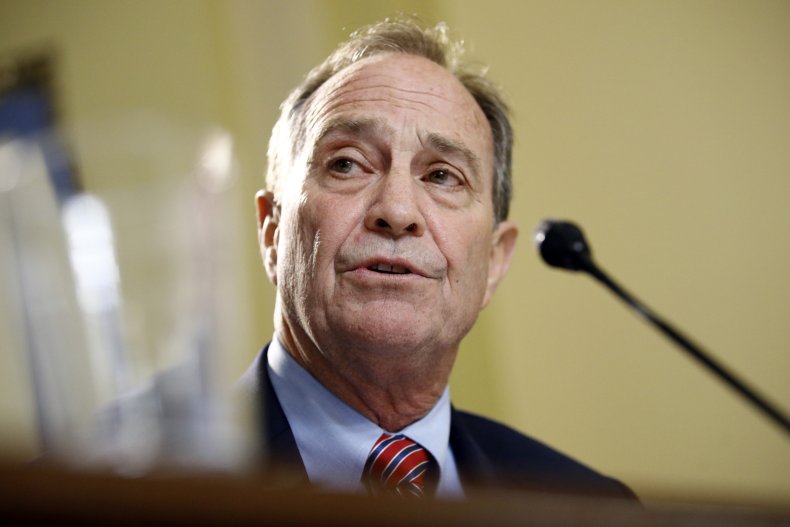 "Ed Perlmutter knows House Democrats won't be in the majority after the midterm elections," Courtney Parella, a spokeswoman for the National Republican Congressional Committee, said in a statement. "He made the smart decision to retire rather than lose reelection."
The Associated Press contributed to this report.