House Democrats to Lose 16th Incumbent Ahead of 2022 Midterms With Johnson Retirement
Democratic Rep. Eddie Bernice Johnson announced Saturday that she won't seek reelection next year and plans to retire after serving nearly three decades in Congress.
Johnson, 85, of Dallas, revealed her retirement at the end of her term at an event in her hometown, surrounded by family.
"I'm proud of what I've done because there is no Texan in the history of this state who has brought more home," Johnson said, according to the Texas Tribune. "As much as we trash the names of some of the Republicans, they were some of the same ones that helped me be successful."
The trailblazing Democrat made history as the first Black woman elected to state public office from Dallas in 1972, and the first African American and first woman chair of the House Committee on Science, Space and Technology, according to a statement from House Speaker Nancy Pelosi.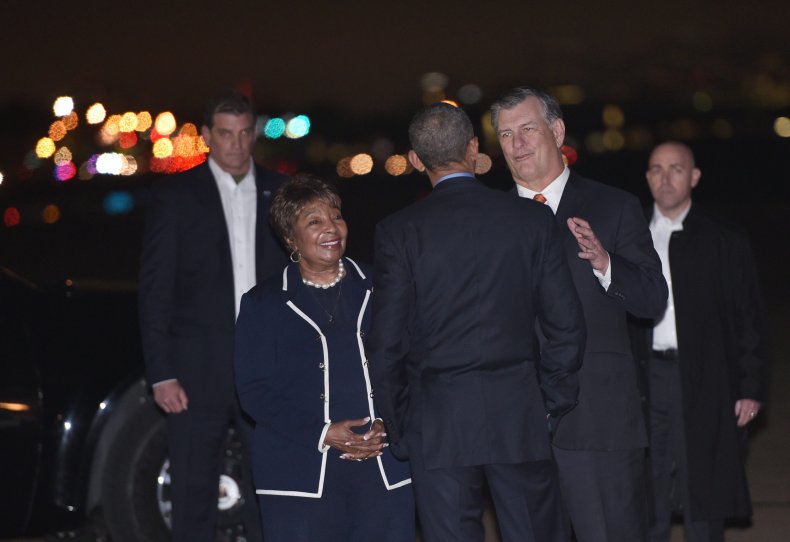 "Chairwoman Eddie Bernice Johnson has been a dedicated and highly effective leader on behalf of Dallas area families and the entire nation for her thirty years in the Congress and nearly 50 years in public service," Pelosi said. "She has used her gavel as the powerful Chair of the Science, Space, and Technology Committee to advance great progress for America, and her leadership and friendship will be missed by many in the Congress."
Johnson is the 16th House Democrat to indicate that they will not seek reelection ahead of the 2022 midterm elections.
Rep. G.K. Butterfield of North Carolina, 74, announced his retirement Thursday, dealing another blow to Democratic efforts to retain their House majority next year.
The mounting retirements presents a warning sign for Democrats, underscoring the expectation that the party who wins the presidency frequently loses congressional seats in the next midterm elections. However, Johnson's retirement is unlikely to change the balance of power in Washington D.C., as she represents a solidly Democratic district.
Johnson has yet to endorse a successor for her seat. She has, however, committed to backing a "female that is qualified."
"I will recommend to you who is the best to follow me," Johnson said. "Anyone who has already been rejected in this district will not be getting my endorsement."
Rep. Colin Allred, a Texas Democrat, celebrated Johnson's congressional legacy in a statement released Saturday.
"Whether you are from Dallas or not, nearly every Texan has benefited in some way from the work of Congresswoman Johnson. Her legacy is remarkable, and I can tell you firsthand from our shared work on the Transportation Committee, that no one works harder for their constituents," he said.
Newsweek reached out to Johnson's office for further comment.