Rep. Gerry Connolly Rages at Jim Jordan for 'Gaslighting' Him After 'Vote to Overturn Election'
Democratic Virginia Representative Gerry Connolly has accused Republican Ohio Representative Jim Jordan of "gaslighting" legislative colleagues about bipartisanship Wednesday.
Connolly's remarks occurred during House debates over Biden's $1.9 trillion COVID-19 stimulus bill, as the lower congressional chamber began discussing the legislation this week. Republicans have criticized congressional Democrats as "partisan" for preparing to pass the bill without any Republican support through the budget reconciliation process.
Jordan made that criticism, and Connolly replied.
"All the gaslighting that we just heard does not change the facts," Connolly told Jordan. "I didn't vote to overturn an election. And I will not be lectured by people who did about partisanship."
Jordan was one of 147 congressional Republicans on January 6 who voted against certifying Biden's electoral victory. Previous to that vote, the Republican Party and the campaign of former President Donald Trump lost over 60 court cases alleging that widespread voter fraud had "stolen" the election in Biden's favor. Nearly all of the cases were dismissed for lack of evidence.
Newsweek contacted Jordan's office for comment.
Democrats have touted Biden's $1.9 trillion package as necessary to revive the national economy hurt by the ongoing COVID-19 pandemic. Republicans, however, have generally opposed the package as too costly.
On Monday, House Republicans released a three-page memo of talking points listing their criticisms of the bill. The memo criticized the bill's unemployment benefits as giving people a raise for not working. It also called the package's Paycheck Protection Program (PPP) loans "pro-abortion" for potentially funding Planned Parenthood reproductive health clinics.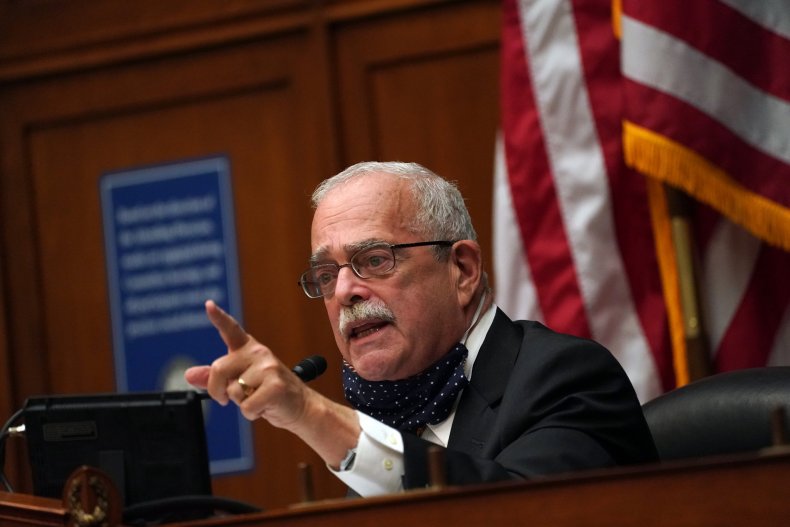 The memo also accused Biden's bill of spending too much on transit projects and "bailing out" state and city governments that faced budget shortfalls during the pandemic. Additionally, Republicans said that Biden's bill does too much to expand access to Medicare and the government healthcare exchanges in the Affordable Care Act, also known as Obamacare.
Biden has challenged conservative critics of the bill to specify what they'd like removed from his proposal.
"Critics say my plan is too big. That it costs $1.9 trillion. They say that's too much," Biden said last Friday during his visit to a Pfizer vaccine manufacturing plant in Kalamazoo, Michigan. "Let me ask them: what would they have me cut? What would they have me leave out?"
On February 1, Republicans offered their own $618 billion economic stimulus bill. It differed from Biden's proposal by removing its $15 minimum wage hike as well as lowering benefits for unemployment insurance, food assistance programs, small business loans and reopening schools.
In response, Biden said he would "not settle" on his pandemic relief bill.
Ross Baker, a professor with Rutgers University's Political Science Department, told Newsweek that Biden "really had no choice" but to pass his bill without Republican support.
"Other than to yield in compromising in the interest of bipartisanship to the Republicans, he would really have given up most of what he wanted to achieve," Baker said. "The principal downside is that they couldn't reach a bipartisan agreement."