Rep. Jeff Fortenberry Vows to Fight Expected Indictment for Allegedly Lying to FBI
Parked alongside a Nebraska cornfield in his 1963 Ford F-100 pickup truck with his wife Celeste and dog Pippin, U.S. Representative Jeff Fortenberry, a Nebraska Republican, filmed a YouTube video where he announced that he expected an indictment for allegedly lying to the FBI about illegal campaign contributions.
From 2012 to 2016, a group of individuals from California allegedly funneled $180,000 in illegal overseas contributions from Nigerian-Lebanese, billionaire Gilbert Chagoury. These funds allegedly went to four politicians, then-presidential 2012 candidate Senator Mitt Romney, a Utah Republican, Representative Darrell Issa, a California Republican, former Representative Lee Terry, a Nebraska Republican, and Fortenberry, POLITICO reported.
A number of outlets, including the Associated Press, reported that the indictment referenced by Fortenberry tied back to the Chagoury incident. Reporting by POLITICO stated that the four politicians were not aware of the contributions, a claim Fortenberry echoed in his video.
However, Fortenberry said that two and a half years ago FBI agents knocked on his door inquiring about the incident. The FBI has since accused Fortenberry "of lying them," he said, and are charging him with such actions.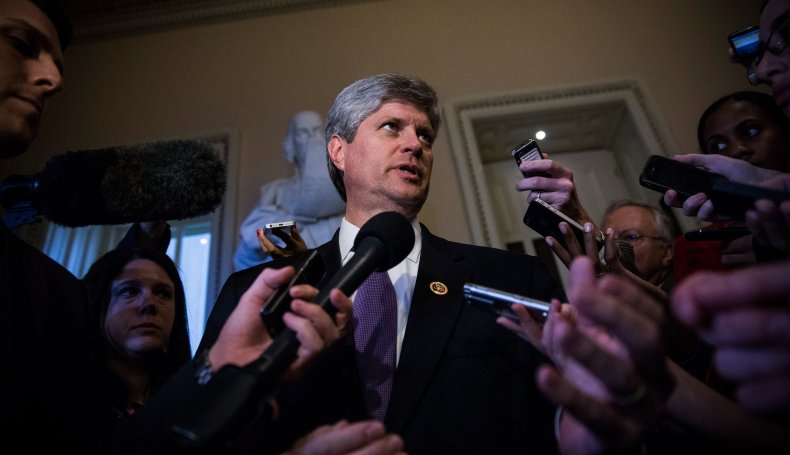 "I did not lie to them. I told them what I knew," Fortenberry said. "I let them in my house. I answered their questions. Later, we went back and answered further questions. I told them what I knew and what I understood."
Fortenberry said he feels "shocked" and "stunned" over the accusations of his lying, saying that he feels "so personally betrayed." His wife Celeste Fortenberry echoed these sentiments of frustration, even going so far as to claim in an interview with the Omaha World Herald that they had "all the marks of being a political attack, a bogus charge manufactured to take him out."
Current reporting does not show her claims to hold such merit, and Fortenberry remains popular and relatively unchallenged in his congressional district.
Fortenberry has held office since 2005 and has won each of his elections since 2006 by over 55 percent. A Democrat has not won his district, Nebraska's 1st Congressional District, since 1965, and the Cook Partisan Voter Index, which compares district voting patterns to the national average, places his district at plus-11 Republican. Fortenberry has not faced a primary challenger since 2014, according to Ballotpedia.
Right now, Fortenberry said he stands focused on fighting these charges. Forbes reported that the congressman's campaign already spent $80,000 on the legal services of Bienert Katzman Littrell Williams, a California firm specializing in white-collar criminal defense.
"We will fight these charges," Fortenberry said in this video. "Hopefully this all ends happily for the sake of justice, for the sake of my own integrity, and for the sake of the American system. This is wrong on so many levels."