Rep. Jeff Van Drew Calls on Biden, Harris and Pelosi to Resign Over Afghanistan
Rep. Jeff Van Drew called on President Joe Biden, Vice President Kamala Harris and House Speaker Nancy Pelosi to resign over the administration's withdrawal of U.S. troops in Afghanistan after Taliban insurgent forces stormed the capital city of Kabul on Sunday.
Taliban fighters swiftly seized control of Afghanistan, forcing the evacuation of U.S. embassy personnel in Kabul and Afghan President Ashraf Ghani to flee after Biden's withdrawal of troops from the country.
The New Jersey Republican called the rapid takeover "one of the darkest, most embarrassing days we've had in our country, and a tremendous embarrassment for the Biden administration" on Fox News' Sunday Night in America.
"With this administration it is failure after failure after failure," Van Drew told host Trey Gowdy. "I cannot believe I'm saying this, it literally is time for this president to resign. It is time for this vice president to resign. It is time for the Senate president and Speaker to resign. We need new people, even new Democrats, hopefully that are moderates."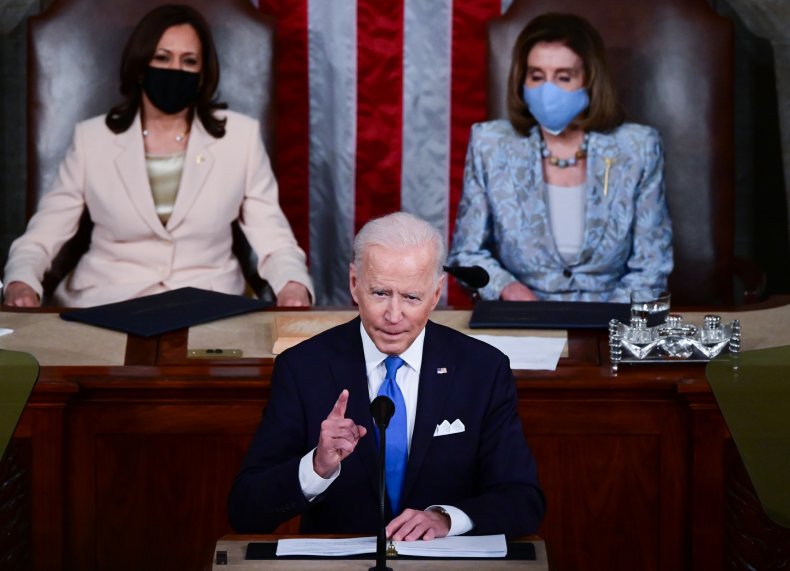 Responding to the escalating crisis, Biden increased the number of troops being deployed to assist "an orderly and safe drawdown" to 5,000 on Saturday, and then 6,000 on Sunday.
Republicans have ramped up their criticisms of the Biden administration as the Afghan government fell to the Taliban after the group rapidly advanced across the country in 10 days. Just four days ago, U.S. defence officials had predicted that it would take Taliban forces between one to three months to isolate and take over Kabul.
"The Biden Administration's botched exit from Afghanistan including the frantic evacuation of Americans and vulnerable Afghans from Kabul is a shameful failure of American leadership," Senate Minority Leader Mitch McConnell wrote in a statement released after the U.S. completed evacuations of embassy staff earlier today.
Rep. Liz Cheney of Wyoming said "what we're watching right now in Afghanistan is what happens when America withdraws from the world" on ABC's This Week, adding that Biden and former President Donald Trump are both responsible for the decision to withdraw troops.
Biden and his predecessor blamed each other on Saturday for the collapse of Afghanistan, with Trump slamming Biden for not "following the plan" that he left and Biden accusing the former administration of signing a deal with the Taliban that left them "in the strongest position militarily since 2001."
Biden announced a withdrawal from Afghanistan in April, which Trump praised at the time as a "wonderful, positive thing to do."
Facing mounting backlash, Biden reiterated his long-standing rationale for the decision to withdraw. "One more year, or five more years, of U.S. military presence would not have made a difference if the Afghan military cannot or will not hold its own country," he said. "An endless American presence in the middle of another country's civil conflict was not acceptable to me."
Newsweek reached out to the White House for comment.