Rep. Justin Amash Declares 'Independence' From GOP on 4th of July, Sparking Mixed Reactions
To celebrate the Fourth of July, Representative Justin Amash of Michigan announced his "independence" from the Republican Party, eliciting an array of reactions, both positive and negative.
Amash previously drew attention for being the first — and thus far only — sitting member of the Republican Party in Congress to support impeaching President Donald Trump.
On Thursday, he kicked off the holiday weekend by posting the Declaration of Independence on Twitter. The congressman followed up that tweet with a second post, which included a link to an op-ed he wrote for The Washington Post announcing he was breaking with the Republican Party officially.
His announcement and the massive response that resulted led to "Justin Amash" becoming a top trending topic on Twitter. Users' reactions included: people applauding the congressman for leaving the party; Republicans who expressed sentiments of good riddance; skeptics who wanted to see more action from Amash before making a decision; and those who criticized the way he announced he was breaking with the GOP.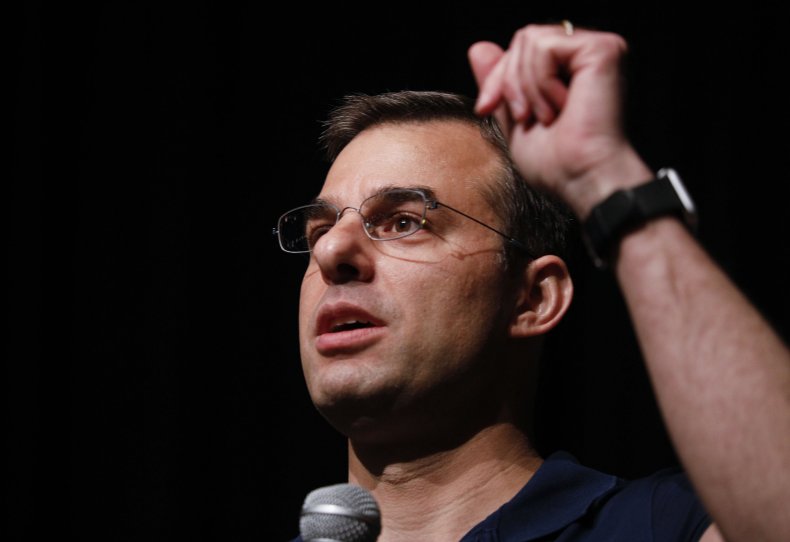 Trump called the announcement "great news" for the Republican Party because Amash was one of the "dumbest" and "most disloyal men in Congress."
"No Collusion, No Obstruction! Knew he couldn't get the nomination to run again in the Great State of Michigan. Already being challenged for his seat. A total loser!" Trump concluded his tweet.
Republican political strategist Michael Caputo expressed similar sentiments, posting on Twitter that Amash was never "one of us," and radio host Larry Elder wondered if Amash would be hired to be a political commentator on MSNBC, presumably because hosts on that cable news network have been openly critical of Trump.
Speaking of MSNBC, Ayman Mohyeldin, the host of that network's The Breakdown, called Amash's writing one of the "most indispensable" op-eds by an elected American official he's ever read.
Political commentator Anna Navarro-Cárdenas posted on Twitter that she respected and understood Amash and that she believes in two healthy political parties competing and offering policy solutions. However, she said the GOP was "badly broken."
"It's lost its soul to a false prophet. Almost every Republican who dared speak against Trump, has now quit Party, quit Congress, lost their seat, or died," she concluded the tweet.
However, not everyone saw Amash as taking a courageous or noble step in leaving the GOP. Both comedian Nick Jack Pappas and writer Elad Nehorai criticized him for what he wrote in his op-ed.
In announcing he was leaving the GOP, Amash said that he was "disenchanted" with party politics and the two-party system, which he said "evolved into an existential threat to American principles and institutions."
"This is not heroic. It's 'both sides' Never Trumpism in the guise of a politician," Nehorai posted on Twitter. "He's becoming an independent, blaming both parties, and refusing to take sides. That's not strength. It's cowardice."
Charlotte Clymer, a military veteran and the press secretary for the Human Rights Campaign, came out as a transgender woman in 2017. To get behind Amash, she wrote that she's going to "need more" than an op-ed because of his past behavior as a politician.
Amash has represented Michigan in Congress since 2011 and will be up for reelection in 2020.