Rep. Katie Hill: 'I Don't Know' If Michael Cohen Lied About Pardon Request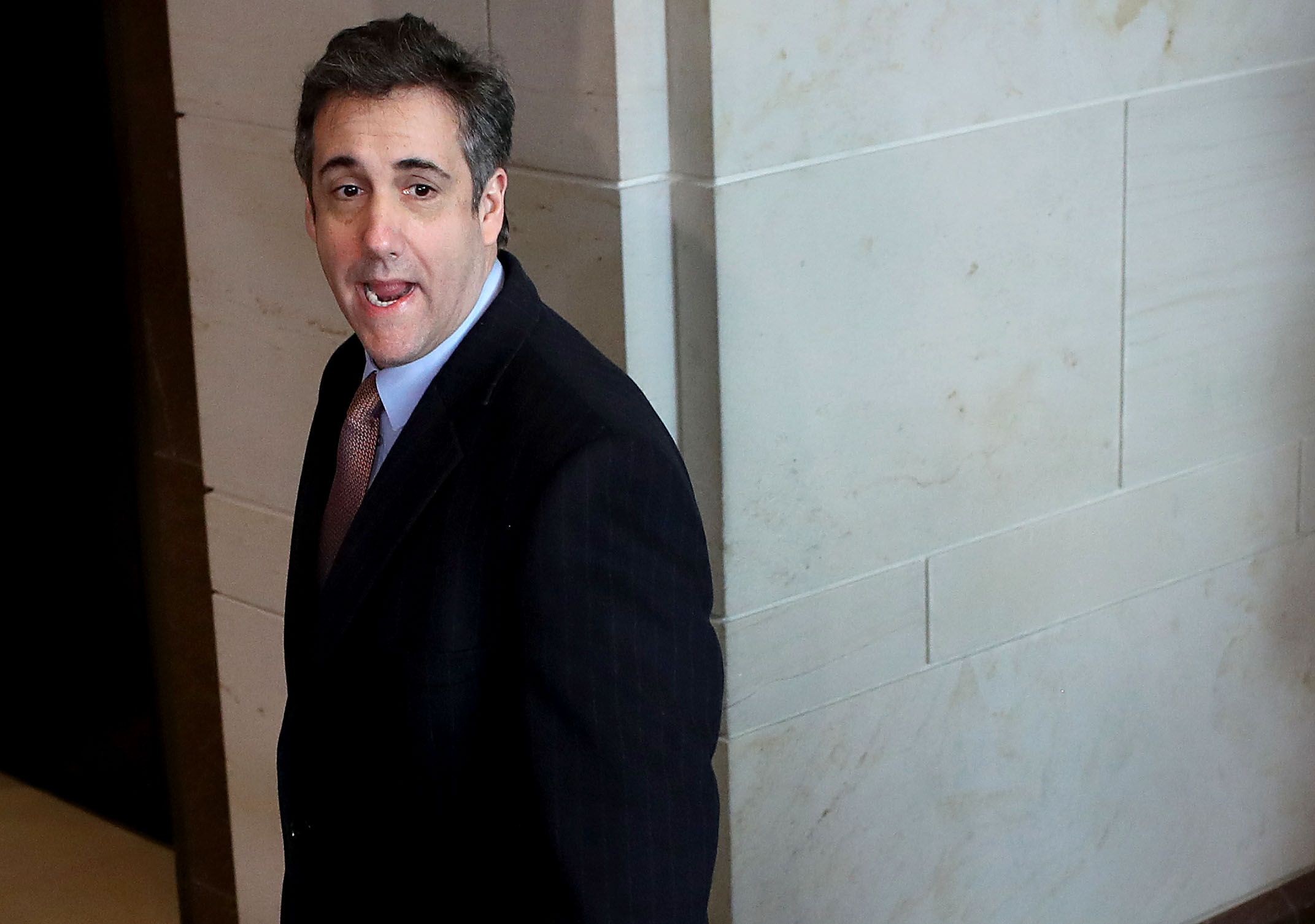 Democratic Rep. Katie Hill on Sunday said she doesn't know whether Donald Trump's former attorney and "personal fixer" Michael Cohen lied to lawmakers when he said he "never asked for" a pardon from the president.
During a segment on Fox News Sunday, host Chris Wallace asked California Rep. Hill, a member of the House Oversight Committee that recently grilled Cohen for several hours: "Did Michael Cohen lie to your committee? And do you support referring Cohen to the Justice Department for committing perjury?"
"I don't know if he lied or not," Hill responded. "Chairman Cummings is incredibly deliberate. I know that he's reviewing the entire testimony, all the transcripts with Mr. [Rep. Jim Jordan (R-Ohio)], who also is going to make sure that we get to the bottom of this."
Wallace then pointed out that Cohen's claims to lawmakers that he "never asked for, nor would I accept, a pardon from" the president contradicts statements that his lawyer made.
Last week, Lanny Davis, Cohen's current attorney, told the Wall Street Journal that his client directed his former-attorney "to explore possibilities of a pardon at one point with Trump's lawyer Rudy Giuliani as well as other lawyers advising President Trump."
Davis added that the possible pardon was only discussed during the time his client and Trump were in a "joint defense" agreement, which Cohen left last July.
Commenting on the matter, Hill on Sunday said she "doesn't know how that went down exactly."
"I would imagine that in the panic that was going on when you're about to go down, right, that you're going to say like 'yeah, figure out whatever you can do,'" the congresswoman continued. "And I imagine that Chairman Cummings will end up referring him. That's just my guess."
"When Chairman Cummings says something like I'm going to nail you to the cross, he means it," Hill added, referring to Cummings' comments to Cohen during the hearing.
Davis did not immediately respond to Newsweek's request for comment.
Cohen was sentenced to three years in prison after pleading guilty to several crimes, including tax fraud, campaign finance violations and lying to Congress. Due to his past form, Republican lawmakers have called into question Cohen's credibility over his testimonies given before Congress earlier this month where he called the president a "racist," "cheat" and "conman."
The president has been unequivocal in his assertion that Cohen was lying to Congress and has repeatedly undermined his former attorney's credibility. "Michael Cohen's book manuscript shows that he committed perjury on a scale not seen before," the president tweeted. "He must have forgotten about his book when he testified. What does Hillary Clinton's lawyer, Lanny Davis, say about this one. Is he being paid by Crooked Hillary. User her lawyer?"