I went on CNN recently and was told repeatedly by host Abby Phillip that there is "no evidence" linking President Biden to anything illegal having to do with Hunter Biden.
This is the party line over at CNN. As Mediaite reported, "CNN anchors and other on-air staffers told viewers dozens of times there's 'no evidence' against President Joe Biden after news broke of an impeachment inquiry into Biden."
CNN got their marching orders from the White House. The White House sent a memo out to media outlets that could have been mistaken as coming from a CNN prompter. It repeatedly says that there is "no evidence."
Oh really? There's no evidence? That might be the case if you are deaf, dumb, and blind.
Here's the reality: As Vice President, Joe Biden changed U.S. foreign policy to the benefit of a Ukrainian business paying Hunter Biden.
There is a plethora of evidence showing this. Let's go through it.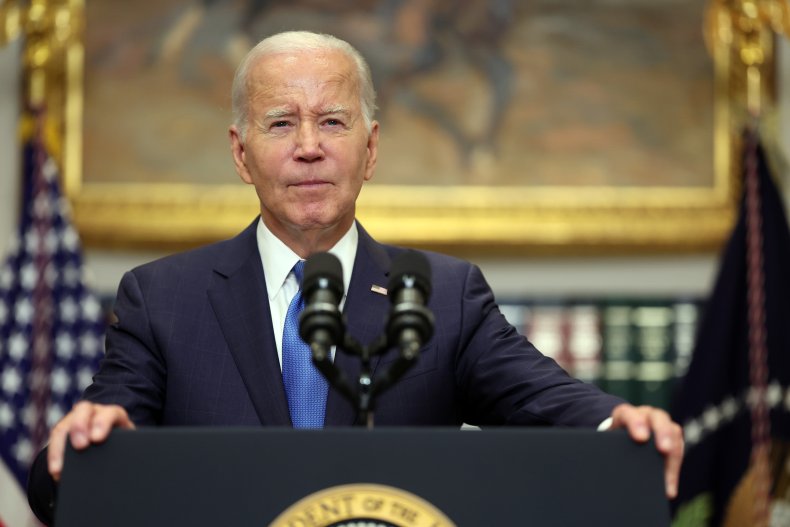 In May 2014, Hunter Biden joined the board of Ukrainian energy company Burisma. He was paid at least $1 million per year for this role. Burisma wasn't just any old company. State Department officials thought Burisma and its owner were corrupt. One official said, "Burisma's owner was a poster child for corrupt behavior."
A year after Hunter joined the Burisma board, then-Vice President Joe Biden dined with Hunter Biden and Vadym Pozharsky, an executive at Burisma, at a swanky restaurant in D.C. At the time, Burisma was under investigation by Ukrainian prosecutor Viktor Shokin for corruption.
In December of 2015, Hunter Biden had a pivotal meeting at the Four Seasons in Dubai with Burisma owner Mykola Zlochesvky and Pozharsky. They asked him if the Obama-Biden administration could interfere in the investigation against Burisma.
Hunter's business partner and fellow Burisma board member Devon Archer told the House Oversight Committee that the Burisma executives asked Hunter if "D.C." can "help" them deal with the prosecutor's probe. Devon Archer said he was told by Pozharsky that Hunter "called D.C."
After Hunter's call to DC, then-Vice President Biden traveled to Kyiv and "threatened to withhold $1 billion in United States loan guarantees if Ukraine's leaders did not dismiss the country's top prosecutor" Viktor Shokin, according to the New York Times.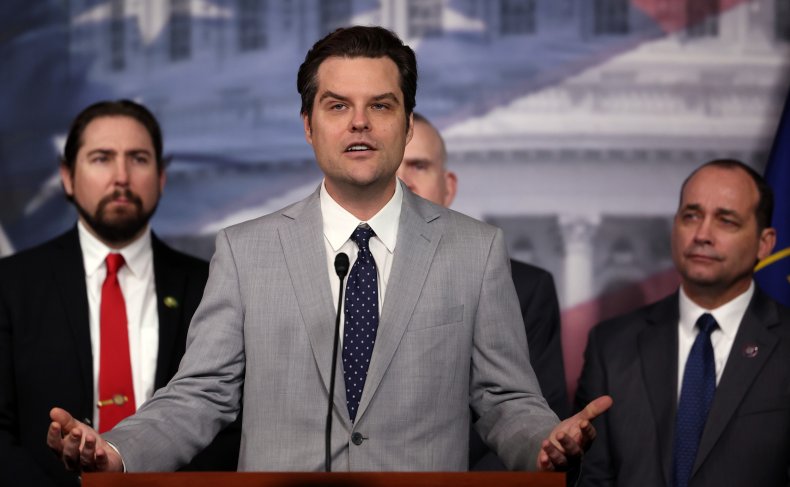 Biden and his allies claim that Shokin needed to be fired because European officials thought he wasn't up to the job.
But a report from the European Commission that was released days after Biden's 2015 trip to Ukraine found that Shokin's office had largely met its goals fighting corruption, as well as organized crime and human trafficking.
Too bad for Shokin. He was on the wrong side of the Biden family business.
Shokin was fired as Ukraine's prosecutor general in March 2016. Shokin later told Fox News in an interview, "Poroshenko fired me at the insistence of the then Vice President Biden because I was investigating Burisma."
While Joe Biden was vice president, government policy put the Biden family business first, not America first.
The evidence that CNN and the White House claims doesn't exist shows that not only was Biden aware of the Burisma business, but so were his top aides. Biden's then-communications director Kate Bedingfield, for example, allowed Eric Schwerin, Hunter's friend and business partner, to review a statement she planned to release on Biden's Burisma ties.
Biden's staff explicitly told Biden in a memo that Biden shouldn't link Burisma owner Zlochevsky to corruption if asked about him at a press conference. Executive branch officials went out of their way to protect Hunter Biden's employer.
A Biden adviser even copied Hunter Biden's business email on a message to Joe Biden that included a scheduled call with the president of Ukraine.
The evidence that we're told doesn't exist is voluminous.
In addition to all the evidence of Biden's corruption that I just described, we also have a memo from an FBI informant.
The FBI informant, who is considered a long time trusted source, said that Burisma owner Zlochevsky told him in 2016 that he paid off the Bidens -- $5 million to Hunter and $5 million to Joe. The informant said that Zlochevsky told him he was "coerced into paying the Bidens to ensure Ukraine Prosecutor General Viktor Shokin was fired."
President Trump put it best when he wrote on Truth Social that House Republicans don't need an "inquiry" to prove Joe Biden's corruption, "it's already proven."
We have the evidence. It's time to take action.
Charles Cotesworth Pinckney, a founding father, said that impeachment was for those who "betray their public trust."
That is what Joe Biden did. U.S. foreign aid under Biden was conditioned on what would personally benefit his family, not our nation's interests.
Not following through on an impeachment of Joe Biden would be a dereliction of duty. Congress must hold Joe Biden to account.
Rep. Matt Gaetz represents Florida's 1st Congressional District in the U.S. House of Representatives.
The views expressed in this article are the writer's own.