Rep. Pramila Jayapal on Biden's 'Gateway Drug' Statement: 'Prohibition Is a Gateway to Racist Policing Practices'
Presidential candidate Joe Biden claimed that marijuana may be a "gateway drug" that he would not legalize on a federal level if elected president. Biden has received some criticism for that statement, most recently from Democratic Washington state Representative Pramila Jayapal, who tweeted Monday that prohibition was a "gateway to racist policing practices and mass incarceration."
As Newsweek previously reported, Democratic congresswoman Alexandria Ocasio-Cortez also spoke against Biden's stance on marijuana, tweeting "Marijuana should be legalized, and drug consumption should be decriminalized. These are matters of public health."
Biden said he was waiting for more research before making a final decision on legalization.
"The truth of the matter is, there's not nearly been enough evidence that has been acquired as to whether or not it is a gateway drug," Biden said. "It's a debate, and I want a lot more before I legalize it nationally. I want to make sure we know a lot more about the science behind it."
However, Biden does support the decriminalization of marijuana possession and backs medical marijuana.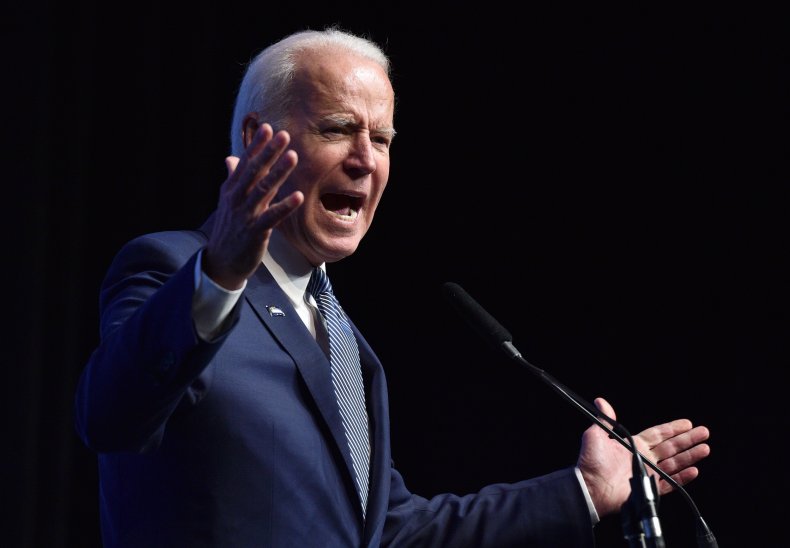 "It is not irrational to do more scientific investigation to determine, which we have not done significantly enough, whether or not there are any things that relate to whether it's a gateway drug or not," Biden added.
Jayapal has been vocal about her endorsement of the legalization of marijuana. In January 2018 when then-attorney general Jeff Sessions said federal prosecutors could bring legal marijuana cases to court, Jayapal issued a statement against the decision.
"At a time of broad public support for marijuana legalization and criminal justice reform," Jayapal wrote, "we should be moving forward—not going back to outdated and harmful policies that do little to enhance public safety and disproportionately hurt people of color."
Other current candidates are open to legalizing marijuana including Bernie Sanders, who has said he would implement a plan to legalize marijuana within the first 100 days of his presidency.
"Too many lives were ruined due to the disastrous criminalization of marijuana," Sanders tweeted. His plan includes an executive action to legalize marijuana, the expungement of past marijuana convictions and investiture in communities affected by the War on Drugs.
Biden tweeted a clarification of his views on marijuana laws on November 18. These include the legalization of medical marijuana, decriminalizing recreational usage of marijuana and rescheduling the drug in order to study marijuana's impact on health.
Some on Twitter thanked Biden for clearing the air concerning his views, but others said it wasn't enough.
"Moving pot to Schedule II isn't the solution," tweeted @DisneyKid1955. "THC is NOT an opioid and does not belong in the same class as opioids. If you're not going to legalize it, move to III. Research is being conducted on marijuana."