Rep. Rashida Tlaib Files Leglislation to Repeal 'Opportunity Zone' Tax Law: 'American People Have Been Scammed'
Rep. Rashida Tlaib introduced new legislation on Friday that would repeal the "opportunity zone" program that was created by President Trump's 2017 Tax Cuts and Jobs Act.
The Repeal Opportunity Zones Act of 2019 (H.R. 5252) would explicitly repeal the Qualified Opportunity Zones (QOF) by amending the Internal Revenue Code of 1986.
The bill was co-sponsored by Rep. Pramila Jayapal of the state of Washington, and includes support from The Partnership for Working Families, Take On Wall Street and Americans for Financial Reform, reports The Hill.
The congresswoman asked the House Ways and Means committee in early November to investigate the federal tax break program—intended to help low-income communities—over concern that the selection of communities for the program may have been influenced by billionaire developers and political donors.
The idea, which had bipartisan support, was to grant lucrative tax breaks to encourage new investment in poor areas around the country. After the Treasury Department chose the census tracts eligible for special status, based on poverty and income levels, each state's governor picked 25 percent of them as opportunity zones.
"The American people have been scammed by Opportunity Zones," Tlaib said in a news release.
"Opportunity Zones were supposed to help uplift low-income communities and those living in poverty, but instead we are seeing them benefit billionaires and their luxury projects," she said.
"Our communities deserve resources and programs with proven track records to thrive—the current Opportunity Zone law fails to drive real benefits to low-income communities, instead often rewarding President Trump's donors. We must repeal them to stop yet another form of corporate greed from hurting our communities and tarnishing our democracy."
The program has been widely criticized by lawmakers and citizens for depending on the wealthy to bring promised revitalization to areas in need, especially when there is no structure in place that tracks the program's results.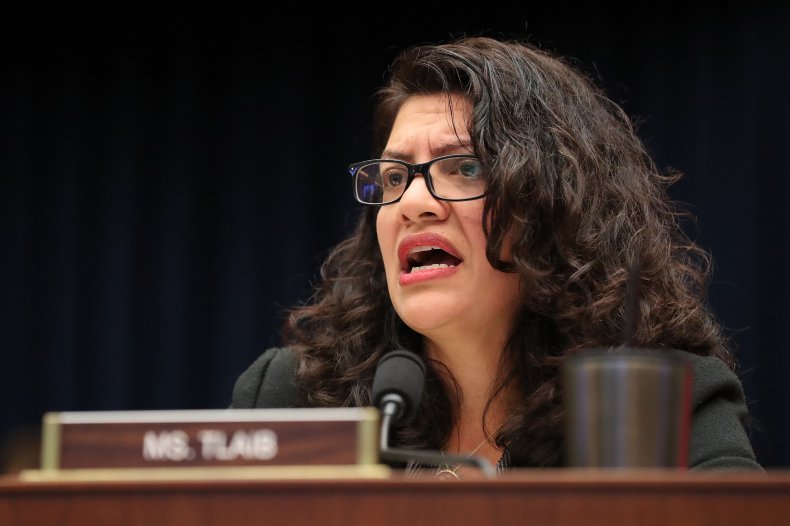 "Some people, political donors, were given some type of access to deciding where those opportunity zones were going to go," said Tlaib. "And some of those areas actually included areas that were not poor or did not qualify under the guidelines for the opportunity zone."
Tlaib singled out billionaire Dan Gilbert of Detroit as an example of this, whose company has substantial high-end real estate holdings in part of the city selected for an opportunity zone by the governor.
"This is yet another example of how corporate greed and the influence of billionaires have infected our government like a disease," said the congresswoman.
Earlier this week, a White House spokesperson said that the Treasury Department is still finalizing rules to implement opportunity zones, emphasizing that "it's premature to make drastic changes to legislation that so far has created amazing results."