Rep. Rashida Tlaib Says Non-Black People Think Black People 'All Look the Same'
Rashida Tlaib, a freshman Democratic representative from Michigan, said Wednesday that facial recognition is skewed to favor a "white man's gender" a majority of the time while misidentifying "dark-skinned females" a disproportionate amount.
When asked about facial recognition used by law enforcement in some places and considered by others, she said the analyzer should be someone of color so they can better differentiate the difference between one person of color and another who isn't.
Ryan Saavedra from the Daily Wire posted a video of Tlaib saying "I think all non-African Americans think African Americans all look the same."
Tlaib said she has "seen it on the House floor" with people calling Elijah Cummings "John Lewis" and also the other way around with people calling Lewis "Elijah Cummings."
"They're totally different people," Tlaib said. "I see it all the time. I love them because they go along with it."
Meanwhile on Wednesday, Tlaib wrote a tweet that took seven parts to publish per the 280-character limit per tweet. She said white men have an advantage over other people of color.
"While facial recognition identifies a white man's gender 99% of the time, it misidentifies darker-skinned females up to 35% of the time," Tlaib wrote.
She went on to cite sources that claim facial-recognition technology "falsely matches" women of color 10 times more than white women.
"Another study in 2018 from the National Institute of Standards and Technology found that facial recognition falsely matches Black women's faces 10 times more frequently than white women. This is a deeply flawed technology," Tlaib wrote.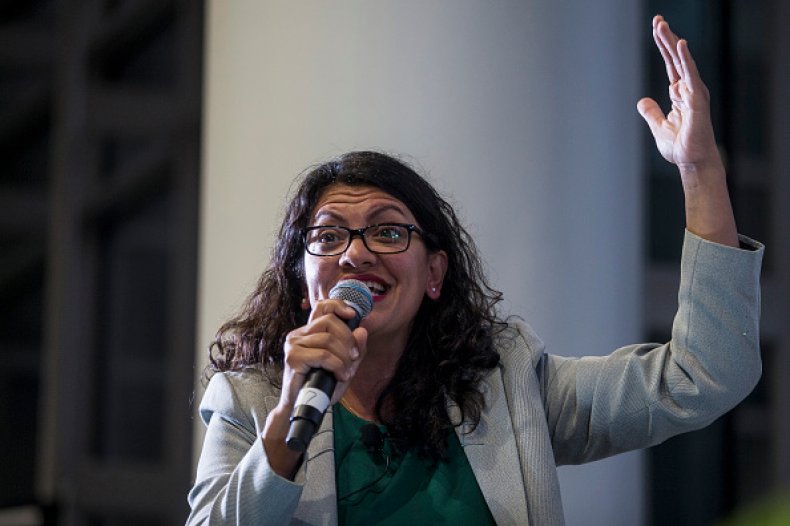 Tlaib claimed the technology is untested, and that "it will rely on real people to make judgments about whether someone is a match. Scientific research about the cross-race effect shows that people are less accurate in judging faces of people of a different race."
On the fourth segment of her tweet, she says that people recognize people more similar to them than those who do not look like them.
"A Northwestern University study showed that we have better memories of faces of the same race because we're more perceptive of same-race faces, and that we are less likely to recognize or distinguish between other-race faces," she wrote.
Tlaib inserted links to studies of facial recognition, and she urged the Detroit Police Department to not rely on the technology.
"Even [Detroit Police] Chief Craig admitted this technology isn't perfect & the human element plays a major role. The science suggests that people have difficulty identifying faces of people from other races & we must take it seriously. I hope @detroitpolice will read these studies."
To cap her lengthy post against facial recognition, she asked for "real dialogue" for her followers.
"At the end of the day, I was elected to serve my residents, and I cannot in good conscience sit by while inaccurate facial recognition technology is deployed in ways that run the risk of false arrests and overpolicing. We need a real dialogue here."