Rep. Steve King Tweets Ringing Endorsement of Far-Right, White Supremacist Running for Toronto Mayor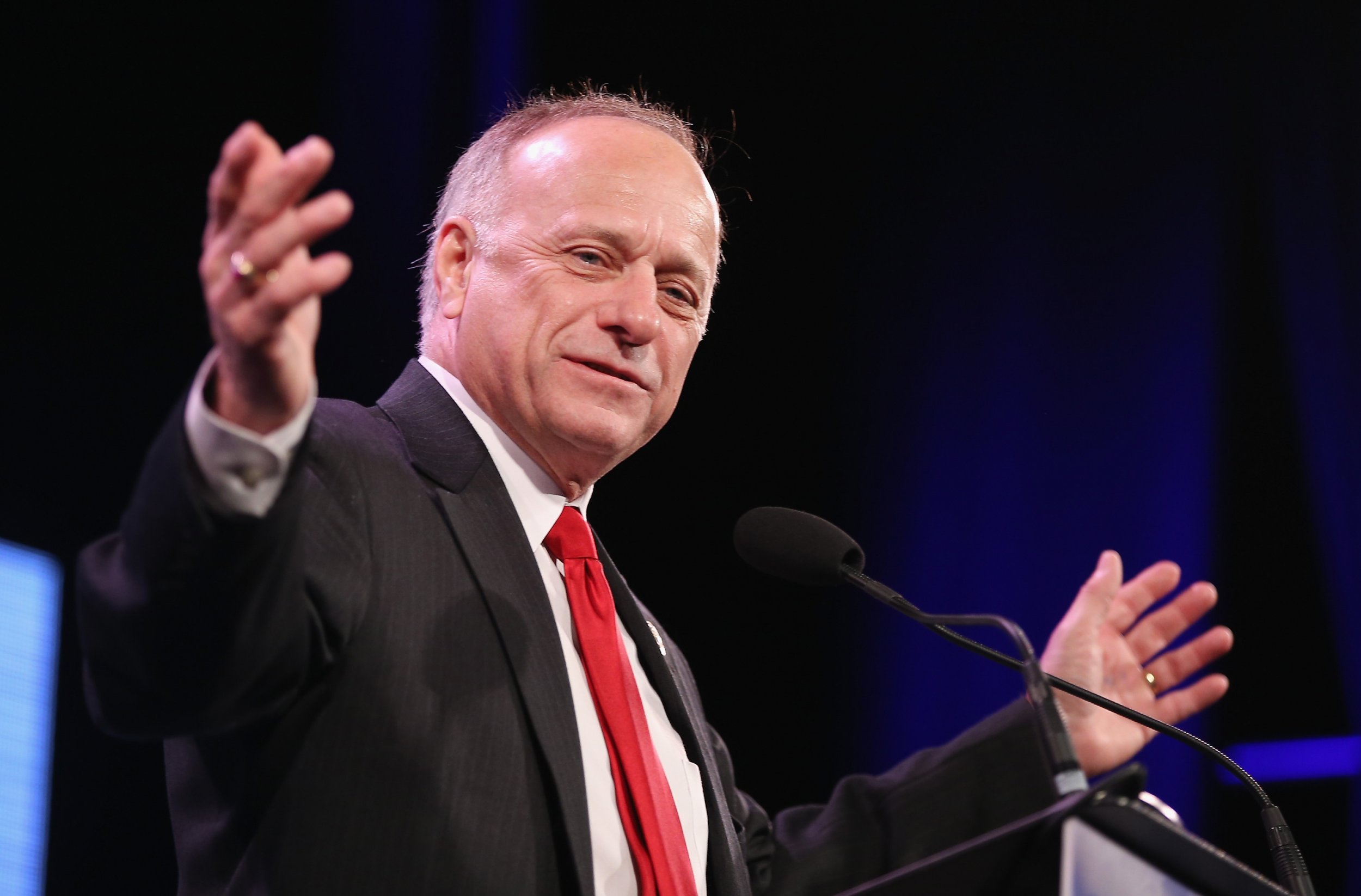 U.S. Representative Steve King of Iowa faced backlash after he praised a far-right, white supremacist candidate running for mayor in Toronto, Canada, on Tuesday. King, a Republican from Iowa's 4th Congressional District, called Faith Goldy an "excellent candidate" on Twitter.
"Faith Goldy, an excellent candidate for Toronto mayor, pro Rule of Law, pro Make Canada Safe Again, pro balanced budget, &…BEST of all, Pro Western Civilization and a fighter for our values," King tweeted. He added that Goldy would not be "silenced."
Goldy, who has been referred to as the "female Donald Trump," has made controversial statements and once worked for Rebel Media, a far-right online political website in Canada.
Kendron Bardwell, the chair of the political science department at Simpson College in Indianola, Iowa, noted that Goldy has claimed "Canada is undergoing a 'white genocide,'" the Des Moines Register reported.
Bardwell responded to King's tweet and noted that Goldy "appeared on the Neo-Nazi/white supremacist website 'Daily Stormer,' and was fired by a Canadian right wing/anti-Muslim site for being too extreme."
He added that Goldy had "explicitly recited white supremacist slogan The 14 Words" during a 2017 radio show and that she "salutes" white supremacists who arrived in Charlottesville, Virginia, "in hordes."
CNN's Jake Tapper also noted that Rebel Media fired Goldy for her interview with the Daily Stormer. Goldy responded on Twitter, "Hey Jake, we've all written things we regret. Here's you slut shaming Monica Lewinksy to further your career. Sad little man!" She included a photo of a Washington City Paper cover on Monica Lewinsky.
After Lewinsky tweeted that she had not been "slut shamed" by the piece, Goldy replied, "I'm for women who stand tall, not those on their knees!"
Several Canadians criticized King's decision to endorse Goldy, with many telling the congressman to "mind your business."
"Really, Mr. King, praising a neo-Nazi who hangs around with thugs? If you like FG so much, grant her US citizenship and take her in," user Franca tweeted. "She's advocating hate speech, which is allowed in US but an offense in Canada, so she'd be much happier South of the border."
Nancy Crouse, a retired teacher from Fort Erie, Ontario, told King to "Please worry about your own race at the moment."
King's opponent, Democrat J.D. Scholten, also weighed in, the Des Moines Register reported. "Who wants to tell @SteveKingIA that Toronto isn't in the U.S.? Once again, Steve King spends more time supporting far-right leaders in other countries than he does focusing on the needs of the people of our district."
King did not immediately respond to Newsweek's request for comment.