Rep. Suzi Carlson Is Third Kansas Legislator Arrested for DUI in Past Year
Kansas Representative Suzi Carlson was arrested on a DUI charge Monday night, making the GOP member the third lawmaker in the state to face charges for driving under the influence.
Officers first stopped Carlson for alleged traffic violations while she was driving near downtown Topeka, The Kansas City Star reported. An investigation and testing found that she was driving under the influence of alcohol.
Authorities booked Rep. Carlson at the Shawnee County Department of Corrections at 11 p.m., and she was later released at 2:15 a.m., according to a daily booking report from the department.
She faces charges of DUI .08 or Greater Within 3 Hours and Failure to Maintain Single Lane, each of which carries a bond of $1,000, according to the booking report.
In a statement to the Star, Kansas House Speaker Ron Ryckman wrote: "We do not have any additional information right now, but we expect local law enforcement to provide more details once they've completed their review."
Carlson previously served as a municipal judge and won her 2018 election to the state House after running unopposed. She represents solidly Republican District 64, which is located west of Manhattan, Kansas.
In the past year, three other state legislators have been arrested—two of whom faced DUI charge, according to a report from the Star.
Former Kansas Senate Majority Leader Gene Suellentrop was arrested for drunk driving on March 16, 2021, in Topeka. In October, he entered a "no contest" plea and was ordered to serve two days in jail, local news station KWCH-TV reported.
"There are many lessons to be learned from circumstances like these and I can assure you I've learned my fair share," Suellentrop said. "I take full responsibility for my actions and I apologize for my actions. You will not see me in this court or any other court of law for any similar infractions whatsoever."
State Rep. Aaron Coleman, a Democrat, was arrested for a suspected DUI in November but was not charged. He has, however, been charged with speeding and failure to yield to an emergency vehicle after allegedly driving 92 mph in a 75 mph zone.
He also faces charges of misdemeanor domestic battery following an altercation with his brother, whom he allegedly hit and spit on, according to The Topeka Capital-Journal.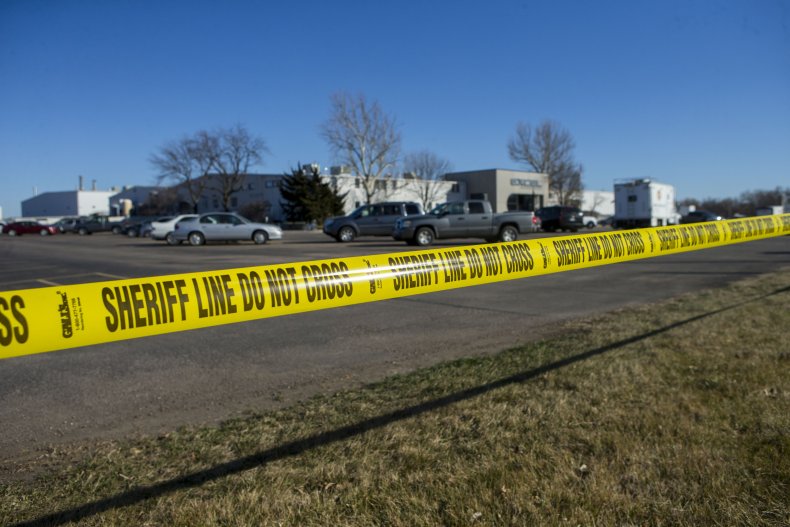 Meanwhile, GOP state Rep. Mark Samsel was arrested last April after allegedly kicking a student while working as a substitute teacher. Students filmed him talking to them about sex, suicide, the Bible and masturbation—while lobbing insults at a student.
He reached an agreement with a prosecutor in September to serve one year of probation after pleading guilty. He wrote in a Facebook post that "extreme" stress caused "an isolated episode of mania with psychotic features."
Newsweek reached out to Carlson's office, Topeka police and Speaker Ryckman for comment Tuesday evening but did not hear back by publication. This story will be updated with any response.