#ReplaceHeartWithHorse Trends And It Might Be The Funny Distraction You Need Today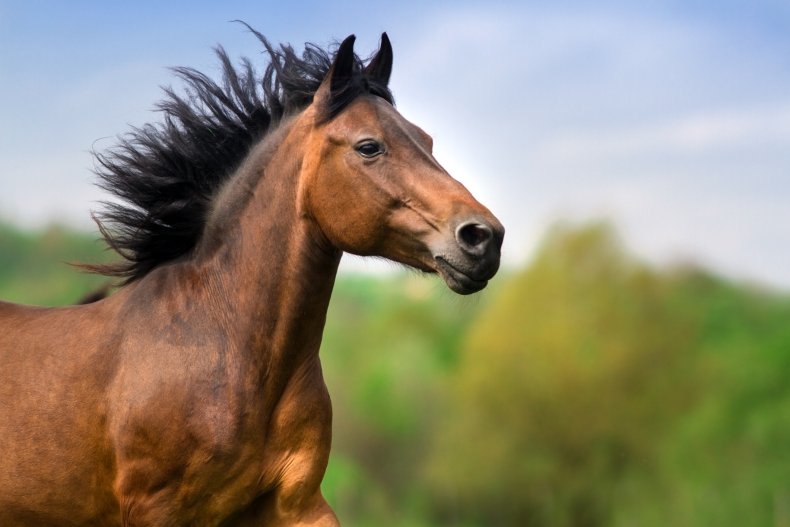 It's easy to see #ReplaceHeartWithHorse trend on Monday and ask, "Why?" But instead, celebrating the weirdness of the moment and the creative responses it inspires is a better use of time.
The hashtag pretty much sums it up. Take a song that has the word "heart" in it, like Titanic's "My Heart Will Go On," and then replace it with "horse." So: "My Horse Will Go On." Near or far, wherever you are, my horse will go on.
Needless to say, #ReplaceHeartWithHorse has generated a ton of funny responses on Twitter.
Remember the group Deee-Lite? Probably not. But you probably remember their biggest hit, "Groove Is In the Heart."
Well, one user knew exactly what the internet needed and gave us "Groove is in the Horse," followed by two people in a horse costume dancing. (OK fine, it's a zebra, but it's the spirit of the GIF, get into it.)
How about "Heart-Shaped Box" by Nirvana? Remember that one?
Would you still enjoy it as much if it were a "Horse-Shaped Box"? That's gonna be a much bigger box.
What if we went way back to 1983 and checked out "Owner of a Lonely Heart" by Yes?
That song could use a makeover, no? Maybe a "Owner of a Lonely Horse" kind of makeover?
Yes, this could go on all day, and you know what? It's Monday, so just let it happen. Here are a few contributions that unfortunately Twitter hasn't put forth into the universe. (Get with it Twitter).
First, how nobody considered Whitney Houston's "Where Do Broken Hearts Go" into this mix with "Where Do Broken Horses Go" is just absurd and frankly insulting. In the video for it, a horse could be in their dressing room receiving flowers.
What about "Tell It to My Heart" by Taylor Dane? You know you've always wanted a song called "Tell It to My Horse."
And then there's "Put a Little Love In Your Heart." Actually, no, don't replace "heart" with "horse" for this song. That's taking it too far.
One can never be sure what will trend on Twitter, but #ReplaceHeartWithHorse is a great lesson to expect the unexpected. Maybe tomorrow it will be #InBed with movie titles. As Good as it Gets... in bed. The Matrix... in bed. Star Wars: The Rise of Skywalker... in bed. Whatever trends, just embrace it as the wonderful distraction it is from the sometimes dark world that is the internet. Stay weird Twitter.