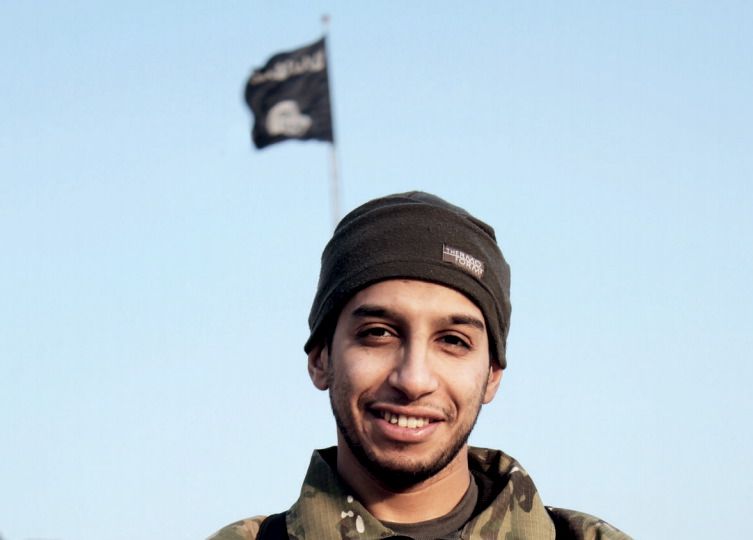 The suspected mastermind behind the Paris attacks that killed 129 people this past Friday was killed in a Wednesday morning raid north of the city, according to two officials who spoke to The Washington Post.
Senior European officials speaking anonymously with the newspaper said Abdelhamid Abaaoud, a Belgian Islamist militant, was killed in a predawn raid in an apartment in the Parisian suburb of Saint-Denis on Wednesday morning. Forensic experts had combed through the remnants of the raid, the Post reported.
Speaking Wednesday evening, Paris prosecutor François Molins was less clear about the fate of Abaaoud, telling reporters the precise number dead in the raid, in which police fired nearly 5,000 rounds of ammunition, is not certain. Earlier in the day, French police officials said seven people were arrested and at least two others died.
"As I speak, I am unable to give you a definitive number and identities of people killed," Molins said.
Molins told reporters that the group of people discovered during the raid were ready to act. A woman detonated an explosive vest at the start of the raid, while gunshots and explosions were heard in the early hours of the morning in the northern suburb, where the Stade de France is located. The stadium was one of the sites targeted in the attacks in Paris on Friday, which also left at least 99 people critically injured.
Sources close to the investigation told Reuters that the dead woman might have been Abaaoud's cousin. According to the news agency, three police officers and one passer-by were also injured during the raid.
The raid was part of a manhunt for Abaaoud and the suspected militant Salah Abdeslam. It lasted seven hours, and police have made no official statement on whether or not Abaaoud and Abdeslam have been caught.
Reuters later reported that a source close to the investigation had said the arrested suspects were planning a fresh attack on the Parisian business district La Défense. French weekly news magazine L'Obs then cited a police source saying there was no planned attack on the area, where workers returned to their normal routines this week.
Related: 'It's Important to Stay Positive': An Anxious, Unafraid Paris Returns to Work
Earlier in the day, the BBC reported heavy military and police presence in Saint-Denis. The BBC quoted local man Benson Hoi, who lives near the scene of the operation and said he could "see about 15 vehicles of army and police and over 100 army and police officers."
"I've been hearing gunshots continuously, like fireworks from 4:30 a.m. There have been some breaks, but...to me it sounds like continuous gunshots," he added.