Report: Thousands Too Injured to Be Admitted to Baltimore Jail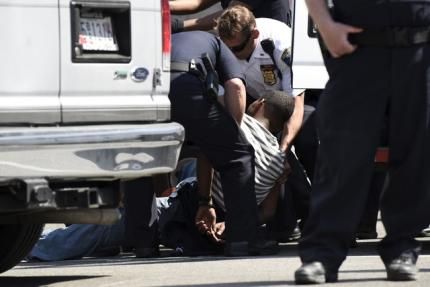 Baltimore police officers in the past three years have arrested and brought to the city jail thousands of individuals with injuries deemed too severe for them to be incarcerated there, according to records recently obtained by the Baltimore Sun.
Correctional officers at the Baltimore City Detention Center denied entry to almost 2,600 detainees who were in police custody between June 2012 and April 2015, the newspaper reported over the weekend. The information suggests the officers often ignored or overlooked suspects' injuries or illnesses.
The records, however, didn't disclose how the individuals were injured or when they sustained the injuries, which ranged from facial trauma to fractured bones.
The newspaper filed a public information request for the data following the death on April 19 of 25-year-old Freddie Gray, a Baltimore resident who allegedly sustained a spinal injury while in police custody a week before his death. When State's Attorney Marilyn Mosby charged six officers in Gray's death earlier this month, she said they had ignored the suspect's repeated pleas for medical care after they arrested and transported him to a booking station.
The Sun analyzed more than 100 lawsuits against the city's police and found dozens of residents had accused officers of inflicting severe injuries on suspects during questionable arrests. During this time, the city paid more than $6 million in settlements and court judgments, according to the newspaper.
The U.S. Justice Department is reviewing the practices of the Baltimore Police Department, following requests from residents and the city's mayor. Baltimore is just one of dozens of cities the department has investigated for violations of the Constitution or of federal law.
Baltimore police officials were not immediately available to respond toNewsweek's request for comment on Monday.