Police Deny Initial Reports of a Black Man Shot in Baltimore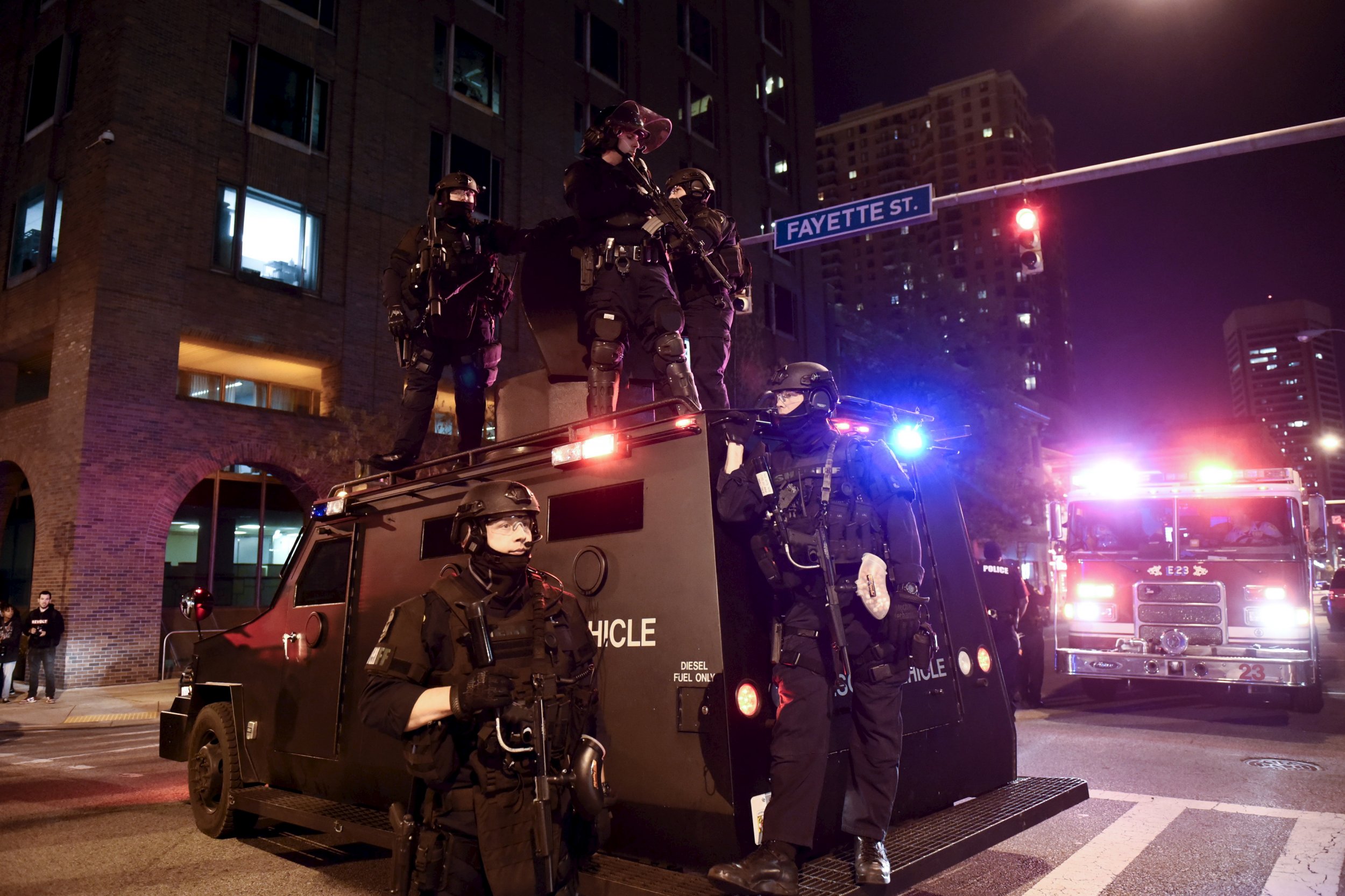 Updated | Social media reports began circulating Monday afternoon that a black man was shot in Baltimore by an unidentified suspect. The shooter was first reported to be a police officer by several media outlets and reporters on social media, but the report was later denied by the Baltimore police.
The police said that two separate incidents had taken place: A man was arrested on North and Pennsylvania avenues for having a handgun, and, separately, a shooting occurred on the 2500 block of Marbourne Avenue. The incidents are not related, authorities said.
The incident at North and Pennsylvania avenues caused much confusion, as the sound of a gun going off was heard. This gun likely went off by accident during the commotion, in which officers arrested the man with the gun. The man was first spotted on a surveillance camera, The Associated Press reported.
The man was not injured, nor were any officers or bystanders, during the incident. When officers recovered the gun, they determined that one bullet had been spent. An ambulance removed the man, who was not identified, from the scene. One reporter said the ambulance was brought in "out of abundance of caution."
Hannah Allam, a reporter with McClatchy Newspapers who was on the scene at North and Pennsylvania avenues, said on Twitter that riot police were visible and people stumbled due to a "spray" hitting their eyes. It is unclear if this spray was tear gas, though officers did use tear gas last week during the rioting in Baltimore.
The city has been home to increased tension between police officers and the public following the death of Freddie Gray, a black man who the Baltimore chief prosecutor says was illegally arrested. Gray suffered a spinal cord injury and died. Six officers were charged in his death; charges include manslaughter, second-degree murder and misconduct. The most serious of the charges carries a 30-year maximum sentence.
Following Gray's funeral last Monday, riots erupted throughout Baltimore. Multiple businesses were looted, and a number of buildings were burned. In total, 113 officers have been injured in Baltimore since the conflict began, 486 people have been arrested, and 18 people have been shot (19 including Monday's report). A curfew was briefly instituted in Baltimore by the governor and mayor, but it was lifted this week.
Police Deny Initial Reports of a Black Man Shot in Baltimore | U.S.