Putin Critic Boris Nemtsov Shot Dead in Moscow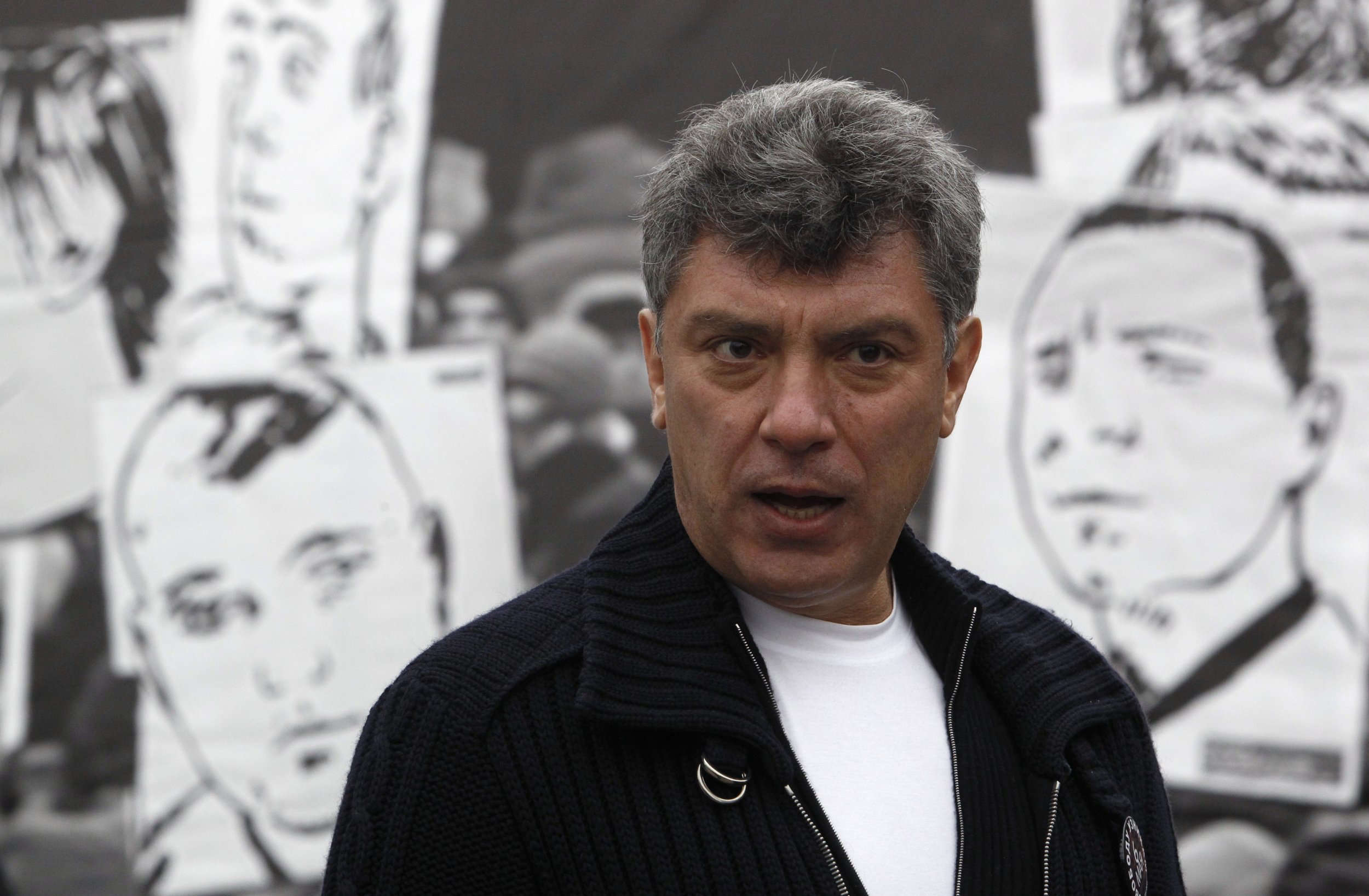 Updated | The Russian politician Boris Nemtsov has been killed in central Moscow, according to Russian news agency Interfax and various other local media outlets. He was 55.
Nemtsov, a former deputy prime minister under President Boris Yeltsin, was known for his opposition politics, especially regarding Russian President Vladimir Putin's administration, and often spoke out against the president's decisions. "I'm afraid Putin will kill me," he told the Sobesednik blog two weeks ago in an interview, citing his activism. He added of Putin: "I couldn't dislike him more."
Nemtsov was shot at least four times in the back and police are investigating his death, according to the Moscow Interior Ministry.
According to a live broadcast from Otkria Russia, a local news channel, Nemtsov was walking on the Bolshoy Zamoskvoretsky Bridge with a Ukrainian friend on Friday when a white vehicle approached and several shots rang out before the car drove away.
There were no immediate suspects and no descriptions of the killers from authorities. According to Garry Kasparov, the chairman of the Human Rights Foundation, Nemtsov's killers shot him four times, "once for each child he leaves."
Nemtsov worked to foster a healthy relationship between Russia and Ukraine for much of his career. During Ukraine's "Orange Revolution," he worked with Ukrainian President Viktor Yushchenko as an adviser. "The main thing is to normalise our relations...Ukraine's success on the path to European integration is also Russia's success, and their failures are also our failures," he said in 2005. He had recently organized an opposition march protesting Russia's war in eastern Ukraine to be held on March 1.
According to the Kremlin press secretary, Dmitriy Peskov, Putin expressed his condolences to Nemtsov's survivors and friends. "Putin emphasized that this brutal murder has all the signs of being ordered and is of an exclusively provocative character," said Peskov, adding the President had been informed of the incident immediately after Nemtsov was shot.