Report: Combination of Errors Led to U.S. Bombing of MSF Hospital in Afghanistan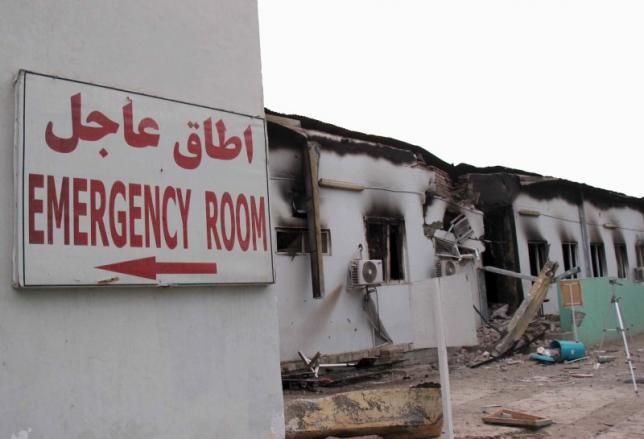 A U.S. air strike that destroyed a hospital run by Medecins Sans Frontieres in the northern Afghan city of Kunduz last month resulted from "human errors, failures in procedure and technical malfunctions," the New York Times reported on Tuesday, citing military officials briefed on an internal investigation.
The Oct. 3 attack, condemned by the medical charity as a war crime, killed 30 people and wounded at least 37. The findings of a U.S. military investigation into the incident will be made public on Wednesday, the Pentagon said.
"It's a combination of factors," the Times quoted an unnamed senior Defense Department official as saying, describing the findings in what it said was a 3,000-page investigative file.
Two other military officials said the Air Force AC130 gunship that attacked the hospital was intended to target a different compound several hundred feet (metres) away that was believed to be a Taliban base of operations, the paper reported.
The "crew had been unable to rely on the aircraft's instruments to find the target. Instead, they relied on verbal descriptions of the location that were being relayed by troops on the ground, a mix of American and Afghan Special Forces," the Times said.
President Barack Obama apologized for the bombing of the hospital. MSF, or Doctors Without Borders, has demanded an international humanitarian commission to investigate the attack.