Defense Secretary Chuck Hagel Resigns Under Pressure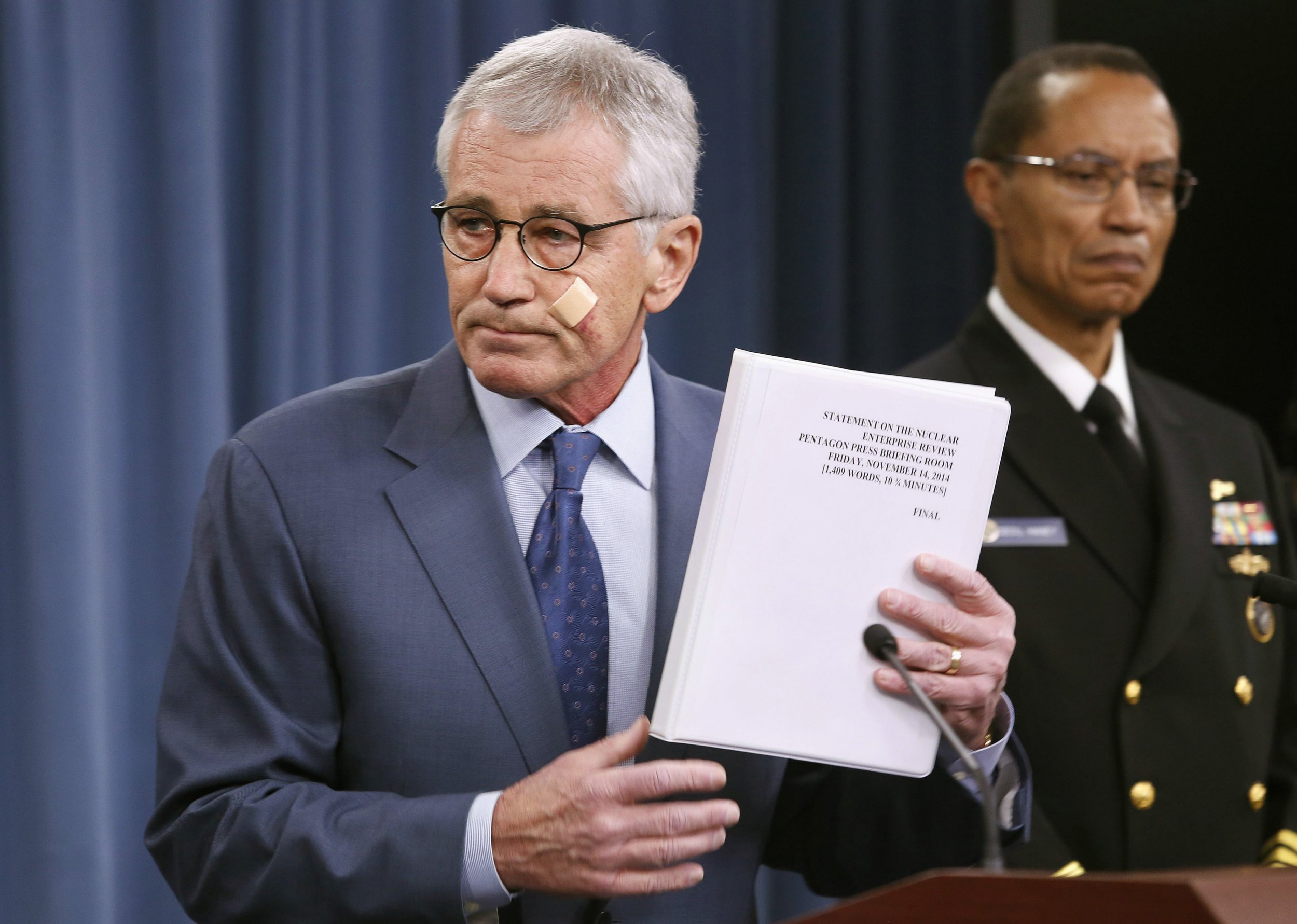 Chuck Hagel submitted his resignation from the post of U.S. Defense Secretary after several weeks of discussion, President Obama announced at a press briefing Monday.
"Last month Chuck came to me to discuss the final quarter of my presidency," and determined it was an "appropriate time to complete his service," Obama said. "I've known him, admired him and trusted him for nearly a decade... If there's one thing I know about Chuck, it's that he does not make this or any decision lightly."
Hagel is the only Republican on the President's national security team. The New York Times,which first reported on the resignation prior to the announcement, described Hagel's departure as the "first cabinet-level casualty" of the end of the Democratic majority in the Senate, and the administration's response to criticism that that it was slow to respond to several recent matters of national security, such as the Ebola crisis and the threat of the Islamic State, commonly referred to as ISIS.
In an interview last week, PBS asked Hagel if he still believed he had Obama's confidence.
"Well, I don't think I would be here if I didn't. But you'd have to ask him that. I mean I see him all the time," Hagel replied.
Just last week, Hagel ordered a major shake-up of the U.S. nuclear forces after a series of news investigations turned up serious flaws in the department that handles nuclear weapons.