Report Details Adam Lanza's Life Before Sandy Hook Shootings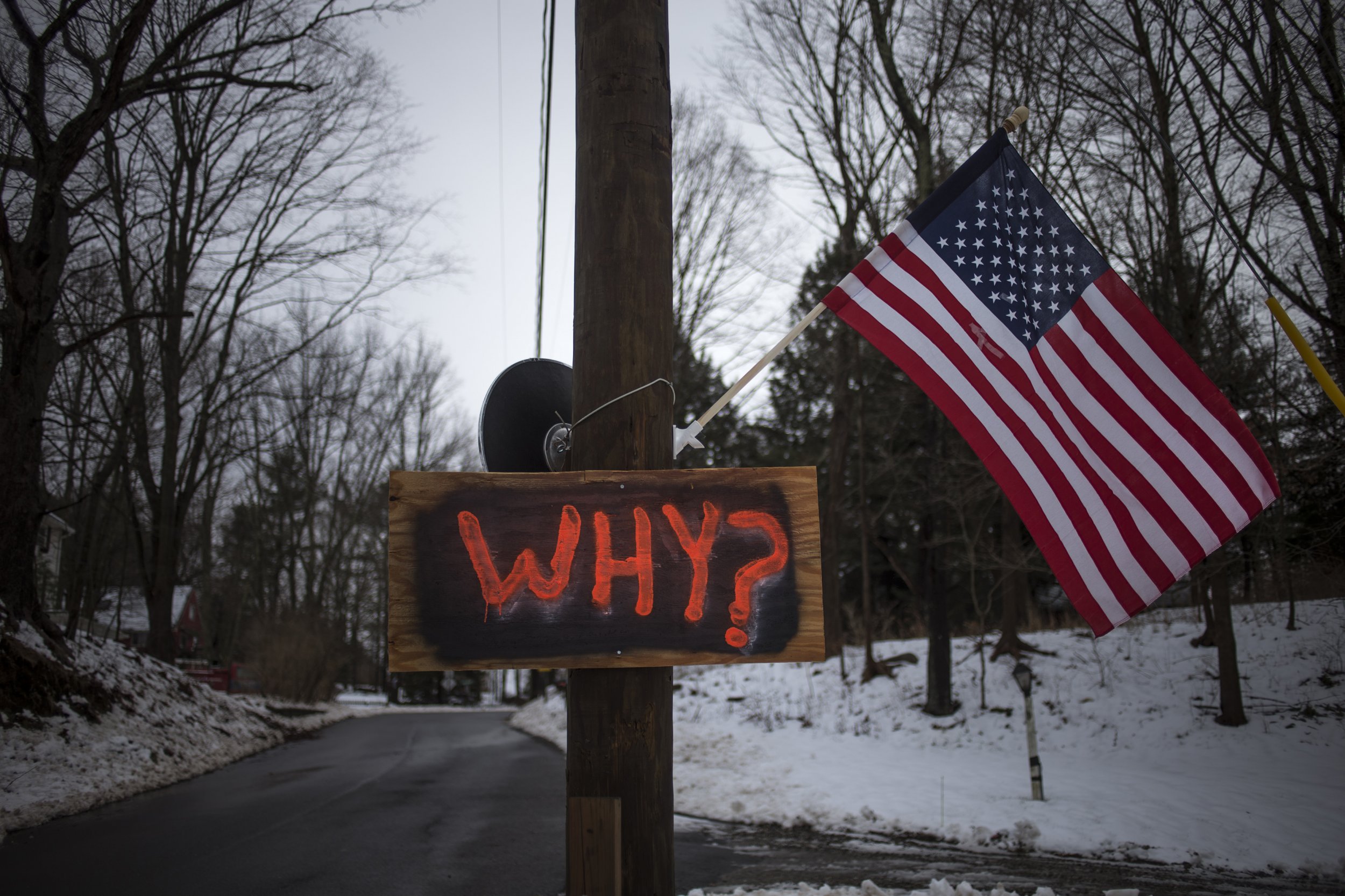 Adam Lanza is etched in in the nation's collective memory as the gunman in a December 2012 shooting spree in Connecticut that left 20 young children, six school staffers and his mother dead before the 20-year-old took his own life.
Connecticut's Office of the Child Advocate (OCA) released a 114-page report Friday that examined the two decades of Lanza's life that preceded the December 14 shootings. The authors, mental health and education professionals and members of the OCA, drew on medical, mental health and school records along with interviews and law enforcement documents to track Lanza's educational, developmental and mental health profile and assess his condition leading up to the shootings.
"While we describe the predisposing factors and compounding stresses in [Adam Lanza's] life, we do not conclude that they add up to an inevitable arc leading to mass murder," they write, explaining that even a thorough investigation such as theirs could not answer the ultimate question: Why would someone to commit such a brutal act?
The authors sought to "identify missed opportunities in the life of AL," as they referred to Lanza throughout the report, looking for "any warning signs, red flags, or other lessons that could be learned."
The committee dedicated the report to the 20 first-graders who went to school that day at Sandy Hook Elementary School in Newtown, Connecticut, but never came home.
Early trouble
From an early age, Lanza experienced significant developmental challenges, particularly with language, communication and sensory integration, the report said. He also exhibited repetitive behaviors and motor difficulties. Though his early elementary school years seemed relatively happy, he began avoiding eye contact and became increasingly fearful by the time he reached fifth grade.
In later medical and education records, the authors saw repeated references to diagnoses of autism spectrum disorder, anxiety and obsessive compulsive disorder.
Lanza's anxiety and social-emotional problems worsened as he got older. When he was in eighth grade, his mother, Nancy Lanza, withdrew him from school, and he was placed on "homebound" status for the next year. The designation goes beyond homeschooling and applies to children who are too disabled to attend school, even with extra supports in place.
When Lanza was 14, he was evaluated by the New Haven-based Yale Child Study Center, which "offered prescient observations that withdrawal from school and a strategy of accommodating AL, rather than addressing his underlying needs, would lead to a deteriorating life of dysfunction and isolation," the report's authors write.
Lanza returned to school for a short time during 10th grade, but after some initial progress, he was described as withdrawing again. He finished high school outside of the traditional classroom setting, through independent study, tutoring and classes at a local college.
Matters only got worse after he graduated in 2009. He went out less and less and eventually refused to come out of his room, covering his windows with black garbage bags and communicating with his mother via email. He stopped replying to his father's emails between 2010 and 2012.
"He has had a bad summer and actually stopped going out," Nancy Lanza wrote in an email to Peter Lanza, Adam's father, in November 2012, the month before the shootings. The couple had separated in 2002 and divorced in 2009. "He wouldn't even go to the grocery store, so it's been pretty stressful."
At the time of Lanza's death, the chief medical examiner deemed him anorexic, "to the point of malnutrition and resultant brain damage." He was 6 feet tall but weighed only 112 pounds.
Getting help
The authors write that the Lanzas had a hard time getting their son the help he needed over the years. Lanza's mother seemed to try to appease and accommodate her son rather than challenge him and push him out of his comfort zone to address his underlying needs. As the Yale Child Study Center predicted in its 2006 report, such a reaction could foster a downward spiral into a worsening state of mental health and isolation.
At the same time, parents who recognize their children are struggling are often at a loss in how to help them, the report says.
"Parents are very dependent and necessarily reliant on the recommendations and strategies offered by professionals, from their local pediatrician to specialists and service providers," they write. "Parents look to the professionals, including teachers, to know what should be done for their child."
The authors believe that only one provider throughout the years, the Yale Child Study Center, seemed to recognize the gravity of Lanza's situation and his extensive treatment needs.
The ultimate outcome was that "in the course of AL's entire life, minimal mental health evaluation and treatment (in relation to his apparent need) was ever obtained," the authors wrote.
Preoccupied with mass murder
In addition to Lanza's developmental and mental health problems, he exhibited a preoccupation with mass murder, in particular toward the end of his life.
As a fifth-grader, Lanza and a classmate turned in a story called "The Big Book of Granny" for a comic book creative-writing assignment. The authors of the report called it an "extremely disturbing" story about the murder of children, cannibalism and taxidermy.
"While many children, and especially boys, of this age contend with anger and violent impulses in their play and creative productions," they wrote, "The Big Book of Granny stands out, to mental health professionals, as a text marked by extreme thoughts of violence that should have signified a need for intervention and evaluation."
But there was no evidence that the story spurred an intervention or was discussed at length, either by the school or by the parents.
Later in life, when he was spending most of his time isolated in his room, Lanza connected online with a community of people interested in mass murder.
"The inexplicable mystery to me isn't how there are massacres," he wrote in an email to one cyber-acquaintance just three days before he opened fire on students and staff at his former school, "but rather how there aren't 100,000 of them every year."
Lanza's attack on the school was premeditated, the authors write. He had visited the school's website many times and reviewed its security procedures.
"The attack on Sandy Hook Elementary appears to have been a purposefully thought-out and planned attack—AL did not just 'snap,'" the report's authors write.
Guns
The report focuses on Lanza's mental and physical health and education rather than his involvement with guns, but the authors "recognize the significant role that assault weapons and high capacity ammunition clips play in mass murder," they wrote. "That AL had ready access to them cannot be ignored as a critical factor in this tragedy."
Lanza grew up around guns used for recreational activity. He went to the shooting range with his father, who told the authors that he had never given his son his own gun but that his mother might have. It's unclear, the authors write, whether she "took measures to curtail his access to guns" as he became increasingly despondent or "whether she considered his potential for suicide or other acts of violence."
The Newtown shootings sparked a nationwide debate about gun control. Supporters of reform were convinced the heart-wrenching deaths of such young children would finally bring about change. In April 2013, Connecticut Governor Dannel Malloy signed a law that banned the sale of high-capacity magazines like the ones Lanza used and required background checks for all gun purchases, among other measures, in one of the most comprehensive gun laws in the nation, according to CNN. But only some other states followed suit, and federal efforts at reform were not successful.
Parents of the Sandy Hook children and the families of staffers also killed in the shooting have been advocates of gun control, as well as for tools to help parents in the aftermath of such tragic events. Speaking last Friday, Nelba Marquez-Greene told the Sandy Hook Advisory Commission she found out her daughter Ana was dead not from a police officer but from the expression on a case worker's face when she asked about her child. The confused responses continued, as families have not found the support they need in the short and long term.
"The world had this perception that the families were 'all set,'" Marquez-Greene told The Hartford Courant. "Well, a, there's no such thing, and b, it's not true."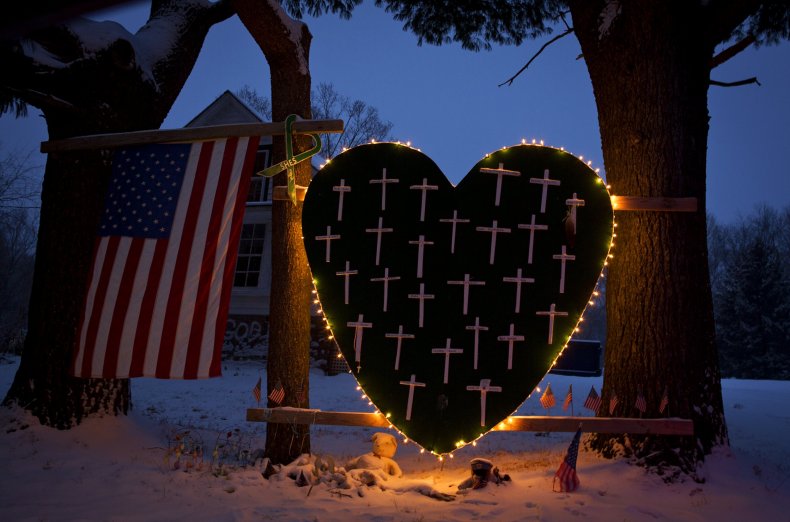 Learning from Sandy Hook
The authors made several key recommendations based on the insight they gained from the investigation into Lanza's case. These included:
—Universal screening for behavioral health and developmental impairments through age 21, particularly in pediatric primary care.
—Thorough evaluation, including medical, psychological, occupational, speech and language, social-emotional and neurological assessments, for those who exhibit multiple challenges.
—Coordination of care and information sharing among medical, community and educational providers.
—Training and information about mental health problems for teachers and other school staff.
—Support for and engagement with parents and families as an integral part of treatment for a child.
—Increases in services and support for children and youth, especially older youth and adults with autism spectrum disorders.
Despite the "missed opportunities" outlined in the report, the authors emphasize that no direct line can be drawn between mass violence and either autism spectrum disorder and other illnesses Lanza may have struggled with, or the actions of parents, schools or mental health professionals.
The authors believe a litany of factors contributed to the ultimate act of violence, including:
Loss of school; absence of work; disruption of the relationship with his one friend; virtually no personal contact with family; virtually total and increasing isolation; fear of losing his home and of a change in his relationship with Mrs. Lanza, his only caretaker and connection; worsening OCD; depression and anxiety; profound and possibly worsening anorexia; and an increasing obsession with mass murder occurring in the total absence of any engagement with the outside world. AL increasingly lived in an alternate universe in which ruminations about mass shootings were his central preoccupation.
The authors allude to missed opportunities to seek and sustain care for Lanza's mental health and developmental problems. At the same time, they emphasize that Lanza alone was responsible for the horrifying massacre at Sandy Hook Elementary School.
"There is no way to adequately explain why AL was obsessed with mass shootings and how or why he came to act on this obsession," the authors write. "In the end, only he, and he alone, bears responsibility for this monstrous act."