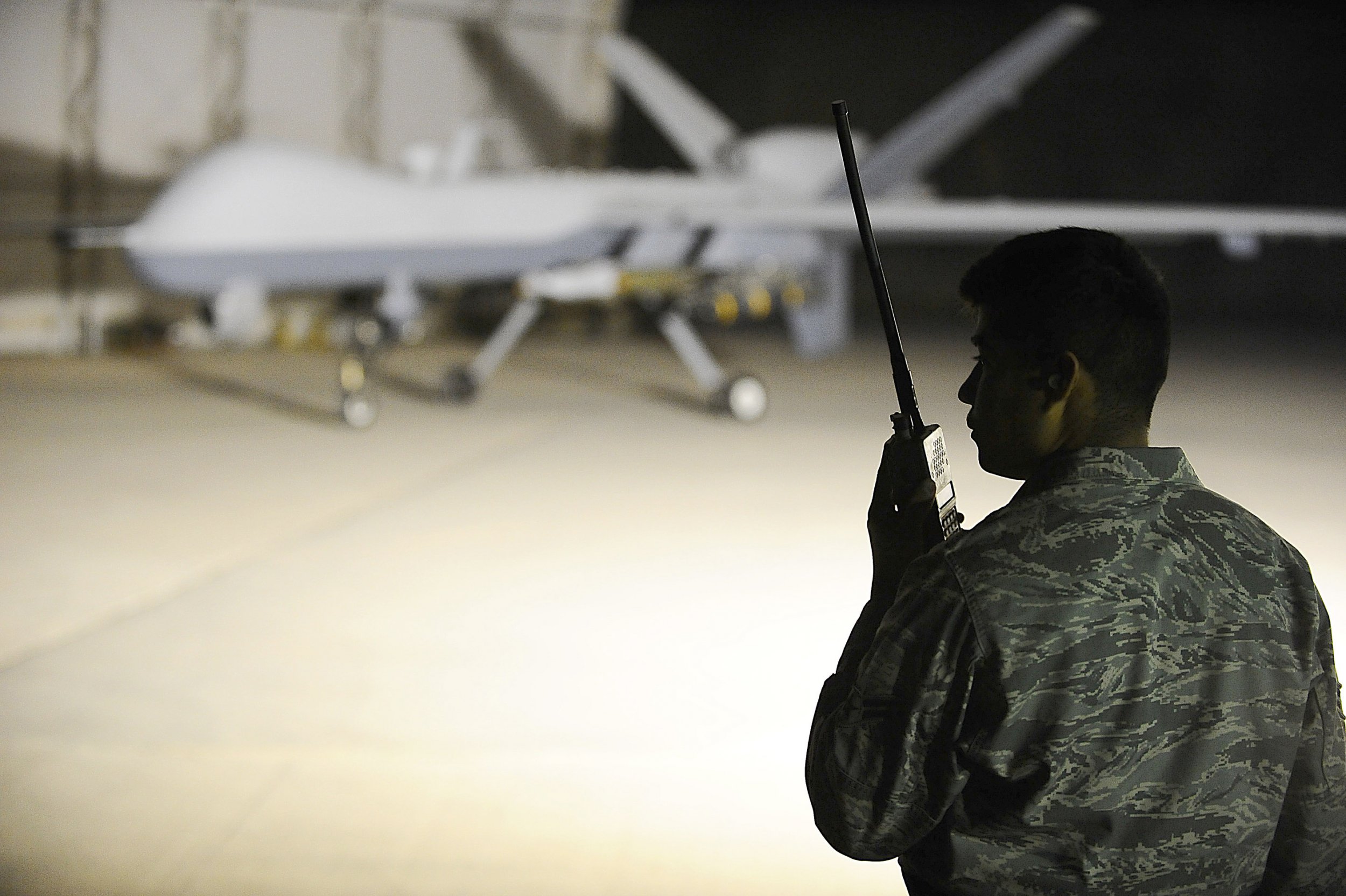 American drone strikes killed roughly 50 people in Afghanistan, Pakistan and Yemen in May, according to a Tuesday report by the Bureau of Investigative Journalism (BIJ).
The U.S. government keeps virtually all information related to its drone operations classified, but BIJ issues a monthly report tallying the number of drone strikes, which it tries to confirm with local media reports, among other open-source information. It's unclear if there were any civilian casualties.
The strikes are widely loathed in their home countries, but a Pew Research survey released last week found that 58 percent of Americans support them, a figure which has held steady since at least 2013. Despite support from the majority, 48 percent told Pew they are very concerned that U.S. drone strikes endanger innocent lives.
In Afghanistan, three confirmed strikes hit Nangarhar province and killed 34 people last month—a marked increase in monthly casualties, according to BIJ. In 2015, more than 70 people have been killed by drone strikes in the country.
The strikes occurred during heavy fighting between the Taliban and Afghan forces. "There is now fighting in every part of the country," Attiqullah Amerkhil, a Kabul-based political and military analyst, told the Chicago Tribune.
The first strike, which happened on May 4, targeted an insurgent hideout, killing 17 inside including an alleged Taliban commander. According to local sources, another strike immediately followed. "Soon after the first attack, rebels came to collect bodies of their colleagues when…[they] came under another attack," a local resident told Afghan news service Pajhwok. If this account is correct, the U.S. is continuing to target people who try and rescue militants after they've been hit by drone strikes. (Critics say this tactic can endanger civilians.)
In Pakistan, two confirmed CIA drone strikes occurred in May, killing between seven and 13 people, BIJ says. The first happened on May 16, ending a 34-day pause in strikes and came a day after reports that the Pakistani army was preparing an assault in the area. The Pakistani Ministry of Foreign Affairs said in a statement: "We condemn such strikes which are a clear violation of Pakistan's sovereignty and territorial integrity." On May 18, hours after the condemnation, the second strike hit and killed between three and six people.
In Yemen, where a civil war continues to rage, three confirmed U.S. military strikes hit the country and killed at least 10 people, BIJ found.
The strikes came as a German court rejected a case by three family members of U.S. drone strike victims who accused the country of being complicit in their deaths. The German federal prosecutor is reported to have begun investigating activities at the base in Ramstein, which hosts a satellite relay station for drone flight control data.