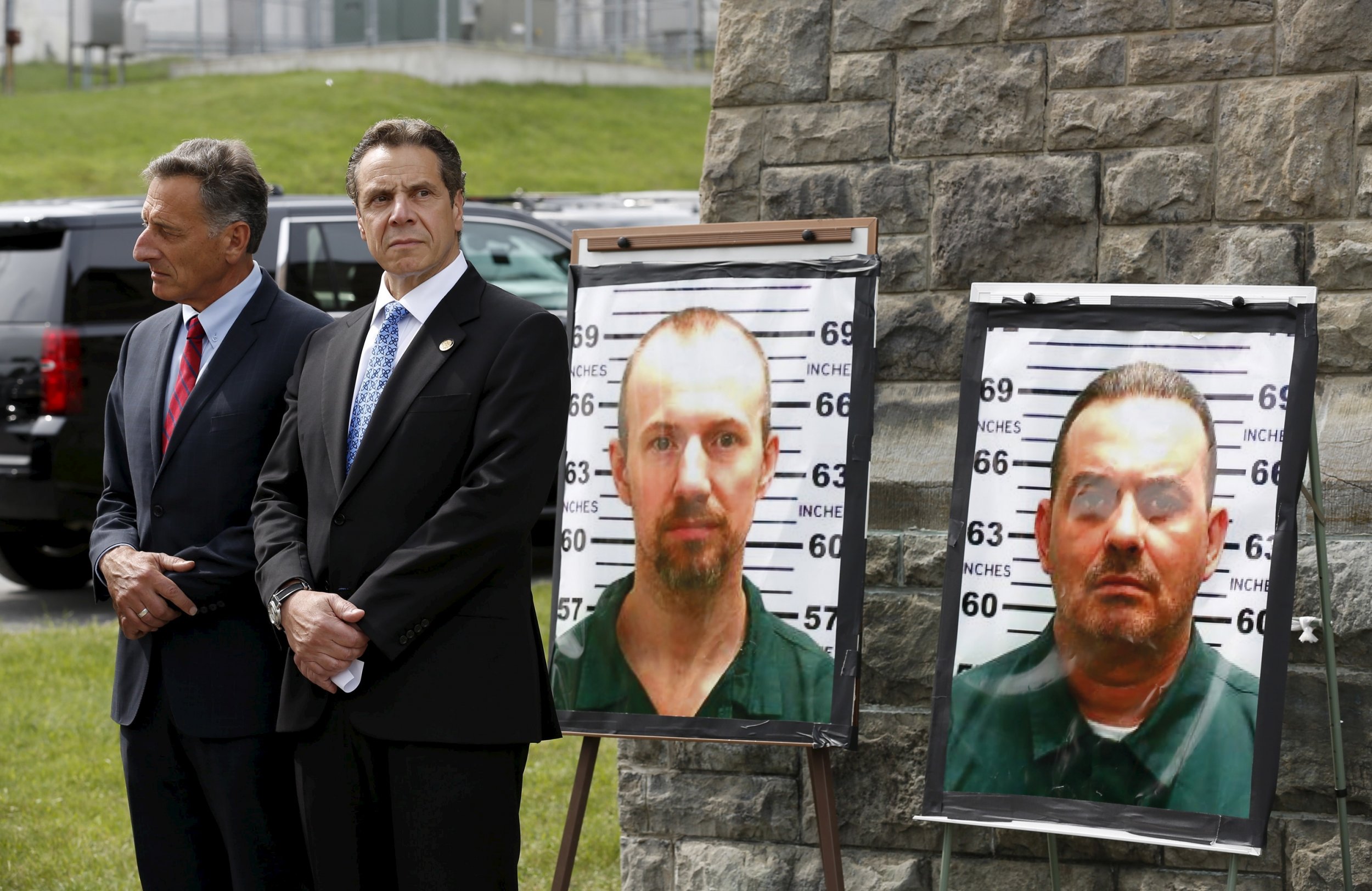 Results of a toxicology report released Wednesday showed that Richard Matt, a convicted murderer who escaped from a New York maximum-security prison in June and later was found and fatally shot by police, had a blood alcohol content (BAC) level of 0.18 percent at the time of his death, according to the New York State Police.
In New York State, law enforcement will charge people 21 years and older with DWI if their BAC is at least 0.08 percent.
Autopsy results previously released to the public determined that Matt died from severe skull fractures and brain injuries from gunshot wounds to the head, police said. An examination of the body revealed bug bites on his lower extremities, blisters and minor abrasions consistent with living in the woods for three weeks.
Matt, 49, and his accomplice, David Sweat, 35, escaped from the Clinton Correctional Facility in Dannemora, New York, on June 6, setting off a weeks-long manhunt. A U.S. Customs and Border Protection Tactical Unit member fired multiple rounds at Matt and killed him in the woods on June 28, following a lead from a local resident.
Two days later, Sweat was captured alive in upstate New York near the Canadian border. Sweat's case is pending a presentation in front of a grand jury this month.
About 1,300 authorities spent more than three weeks searching for Matt and Sweat. Their so-called Hollywood-style break started with them cutting a hole in their adjoining cells, escaping on a catwalk, crawling through pipes and emerging onto the street through a manhole cover.
Both inmates had been placed on the U.S. Marshals Service's 15 Most Wanted fugitives list during the manhunt.