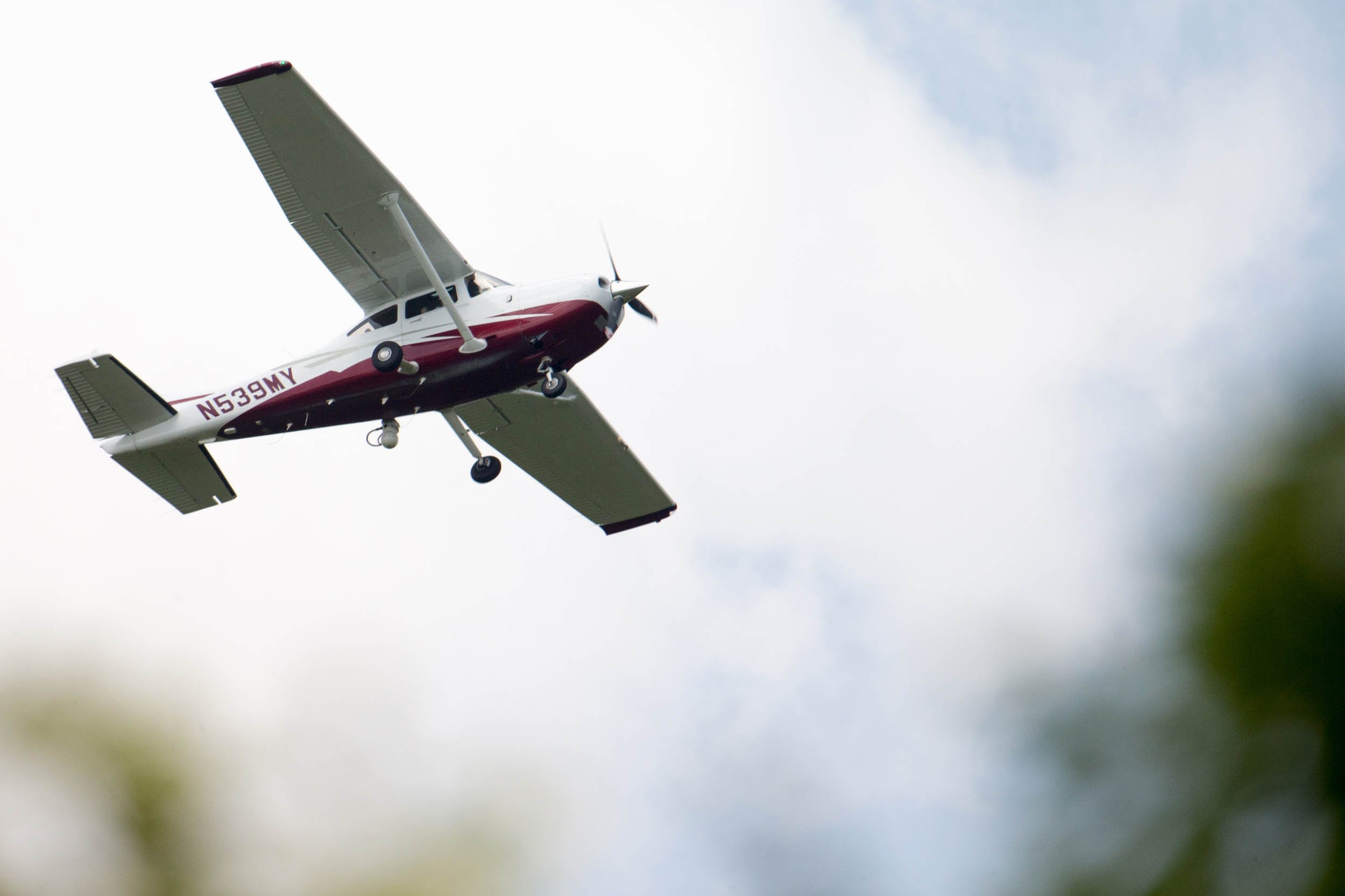 The FBI is operating a "small air force" of planes equipped with video and cellphone surveillance technology (known as stingrays), according to a report released Tuesday by The Associated Press.
The wire service says it traced at least 50 aircraft to the bureau and more than 100 flights since late April. The flights took place across at least 11 states, in both rural and urban areas, including Houston, Phoenix, Seattle, Chicago, Boston, Minneapolis and Southern California, the AP reports.
Though the planes are usually disguised as belonging to fake companies, including FVX Research, KQM Aviation and NBR Aviation, the FBI says the program is not being hidden. "The FBI's aviation program is not secret," spokesman Christopher Allen told the AP.
However, the FBI did ask the wire service not to disclose the names of the front companies, saying it would force the bureau to create new ones, which would come at a cost to taxpayers. The AP declined the request.
The bureau says it uses the planes only in ongoing investigations. "[The planes] are not equipped, designed or used for bulk collection activities or mass surveillance," Allen told the AP.
The FBI does not typically seek a judge's approval before employing the video snooping gear, the wire service reports, but recently began obtaining court orders for stingray use due to new policies. Civil liberties groups says the lack of legal oversight is concerning, in part because stingrays and video can pick up information and footage that is unrelated to a search.
Secretive aerial surveillance is nothing new. In March, an investigation by The Wall Street Journal uncovered a joint U.S. marshals and CIA operation that also places stingrays on airplanes. This program, the Journal found, is capable of collecting data on thousands of cellphones per flight.