Report: Ford and Google Will Partner Up to Build Self-Driving Cars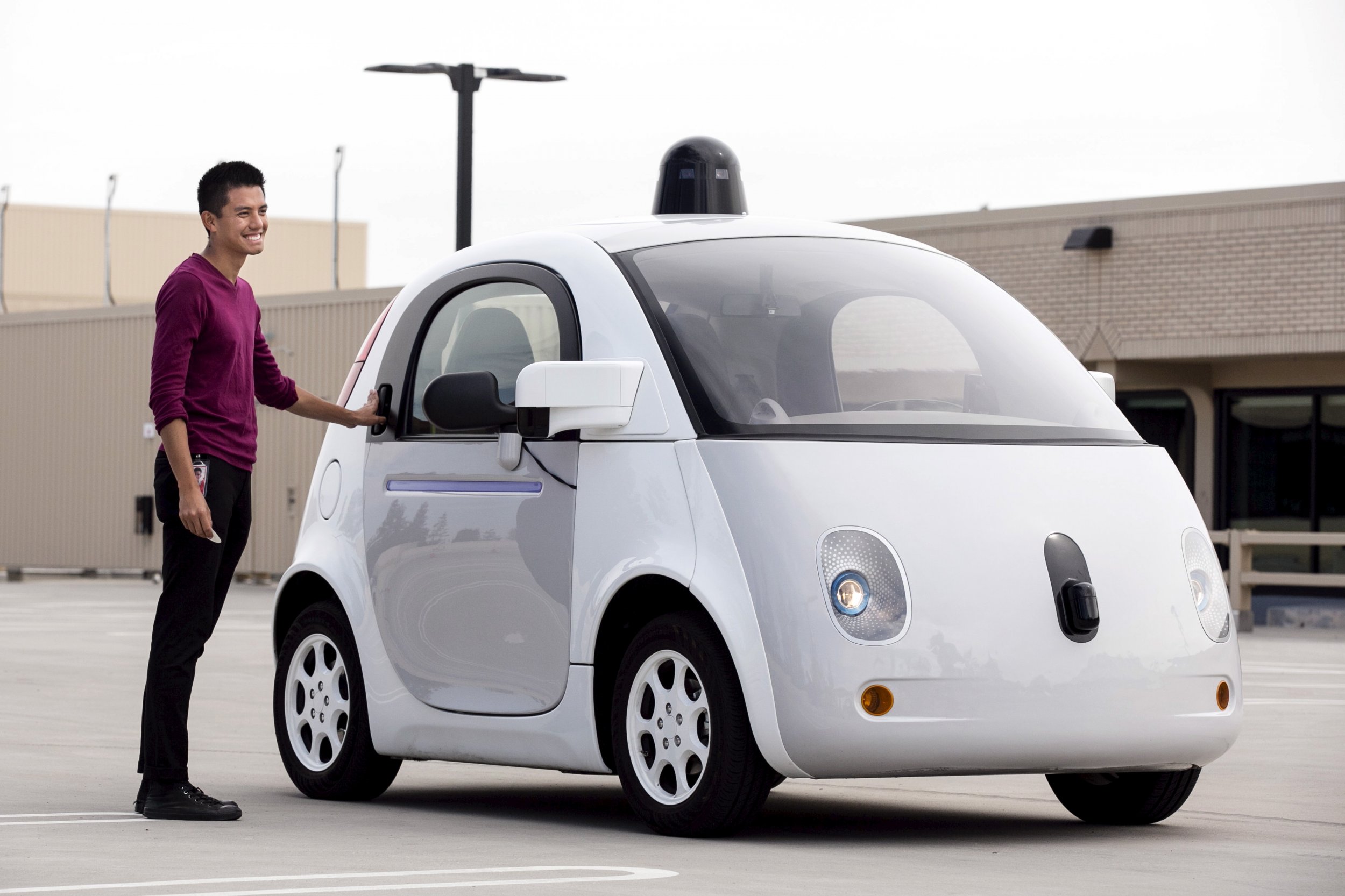 Updated | Despite already having a self-driving car model, Google may be outsourcing the manufacturing to Ford, Yahoo Auto reports.
The partnership is set to be announced at the Consumer Electronics Show in Las Vegas next month, according to the report. With the collaboration, Ford—whose own self-driving cars were going to hit the road in California next year—would get the technological boost in self-driving software while Google would avoid having to spend billions of dollars on gathering its own automobile expertise.
Google's self-driving car, which has begun driving on Silicon Valley streets and was even pulled over by police for driving too slow—has clocked over 1 million miles in autonomous driving so far, leading the race in the burgeoning driverless car industry. Starting next year, the self-driving cars unit will become its own company under the larger Alphabet umbrella, which was created this summer to pivot Google from a search-engine company to a tech conglomerate.
"In order to reach our long-term goal of transforming mobility for millions of people, we're talking to many different companies about how to bring self-driving vehicles into the world safely, but we're not going to comment on rumor or speculation about specific conversations," a Google spokesperson tells Newsweek.
The deal is believed to nonexclusive for Google, meaning Google can still partner with other car manufacturers. Most major car manufacturers from Mercedes-Benz and Volkswagen are all working on self-driving cars of their own.
"We have been and will continue working with many companies and discussing a variety of subjects related to our Ford Smart Mobility plan," writes a Ford spokesperson to Newsweek. "We keep these discussions private for obvious competitive reasons, and we do not comment on speculation."