Japanese Company Nikkei Inc. Buys 'Financial Times'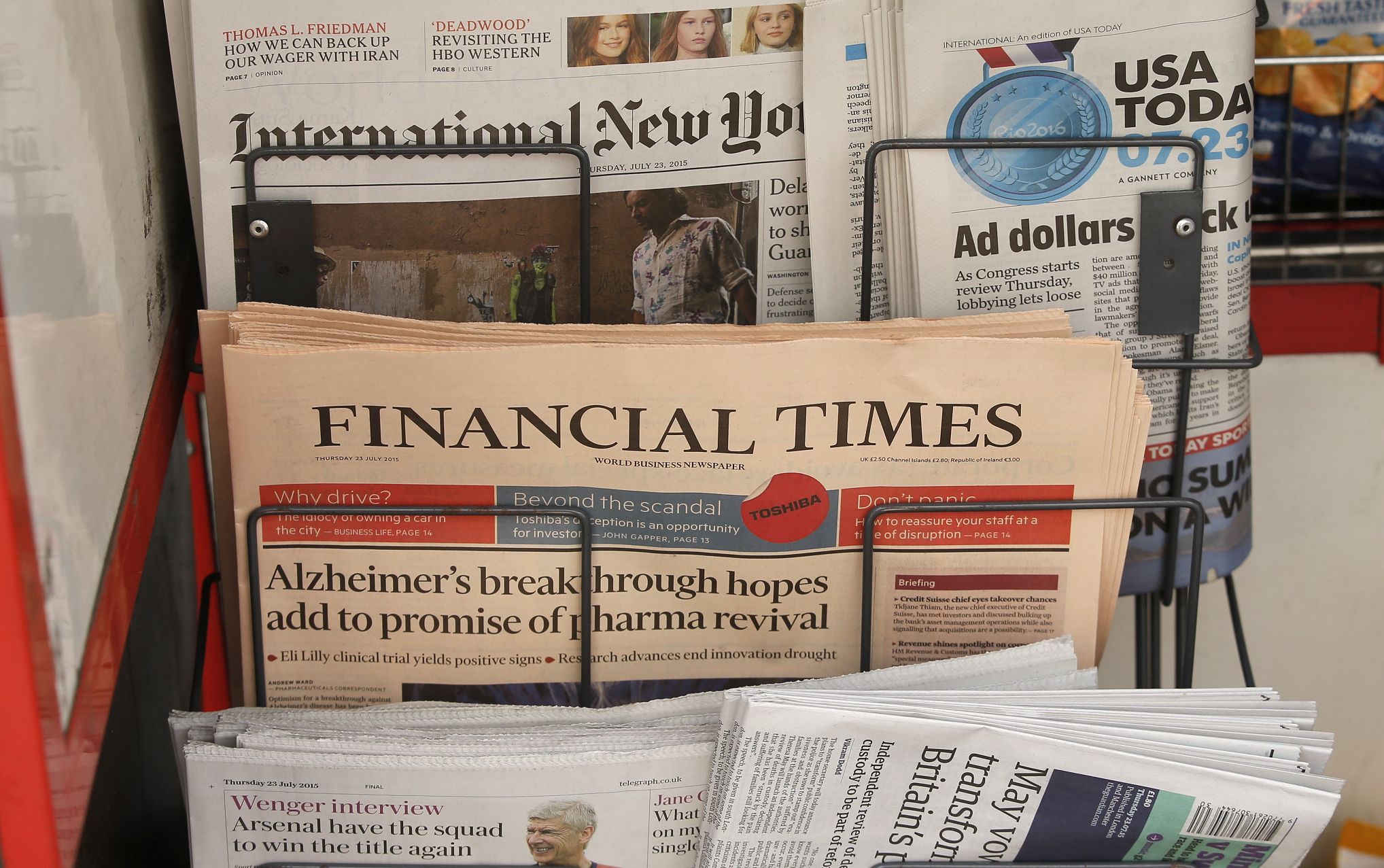 Updated | Pearson has agreed the sale of FT Group, which included the newspaper the Financial Times to Nikkei Inc. for $1.3 billion, payable in cash, according to a press release on its website.
While users on social media began guessing even the most outlandish purchasers—Daily Mail, Buzzfeed and recently scandalized Gawker—in the end it was a Japanese financial newspaper.
Financial Times is a beloved financial newspaper among those in the business sector. While many publications cannot sustain a harsh paywall, Financial Times has successfully sold their paper and site with such a paywall in place for years. Michael Bloomberg, the namesake of his finance and media company and former mayor of New York City, once boasted the Times was one of the few publications he read daily (he also reads the Economist, his own website and Newsweek.)
After his flattering comments about the FT, it was thought he might purchase the company, but it wasn't to be.
Correction: An earlier version of this story incorrectly stated that the Pearson had agreed to the sale of the FT Group to Nikkei Inc. for $977 million. The sale was for 844 million pounds, or approximately $1.3 billion.
Japanese Company Nikkei Inc. Buys 'Financial Times' | Business