Green Beret Major Forced to Resign After Affair With Journalist in Afghanistan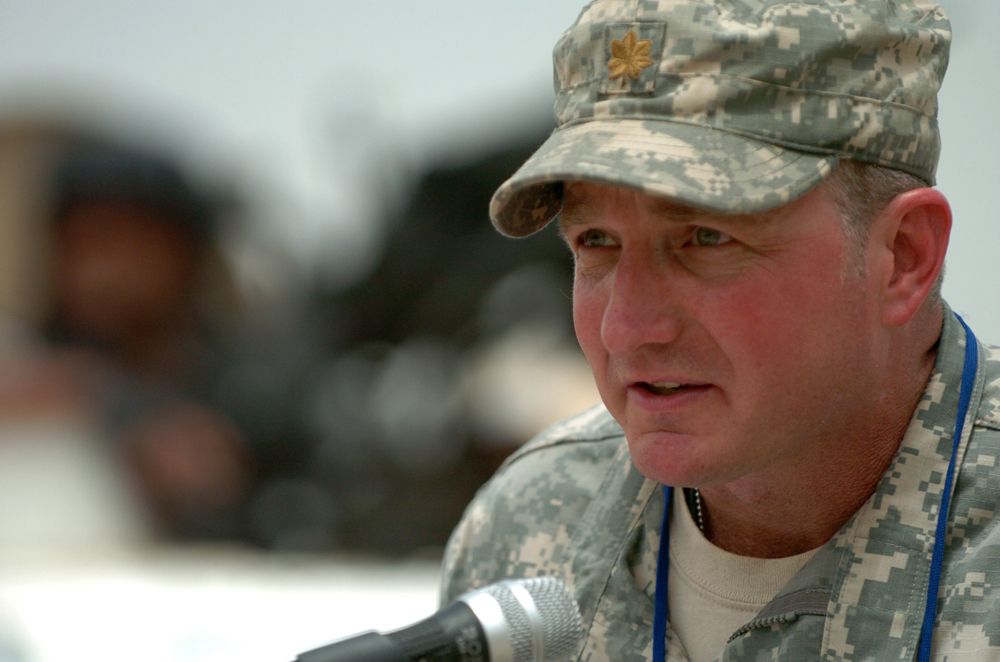 Update: This article is based on a report that came out in June of last year. Newsweek regrets the error.
Several years ago, a decorated U.S. Special Forces commander was quietly forced to leave the U.S. Army after he admitted to a love affair with a Washington Post war correspondent, ABC news reported.
The commander, Green Beret Major Jim Gant, was excused from service in 2012 after 22 months in combat. High-level military commanders once believed he held the secret recipe for winning the war in Afghanistan—he had single-handedly won over three Pashtun tribes with significant influence in Afghanistan's Kunar province. He gained their trust by "go[ing] native," former CIA Director David Petraeus, who became the Afghan war's commander in 2010, told ABC News.
The correspondent, Ann Scott Tyson, quit her job to secretly live with Gant for nine months in one of Afghanistan's most dangerous combat areas. Tyson was not authorized by any task force to embed in the Special Forces operation, much less remain for nearly a year. Like Gant, she also became familiar with nearby residents, dressing in tribal clothing and getting invited to local gatherings.
The two met in 2010 and married last year. They shared their story with ABC and in Tyson's new book, American Spartan: The Promise, the Mission and the Betrayal of Special Forces Major Jim Gant. They now live a calm life in Seattle, although Gant struggles with post-traumatic stress disorder.
Gant and Tyson were both married with kids when they arrived in Afghanistan. But their relationships were troubled, and they quickly fell in love. They went on to live together in a Conex hut in a tribal village overrun with Al-Qaeda and Taliban militants. In confidential files, Gant's commanders claim that he "indulged in a self-created fantasy world" of alcohol, pain pills and sex with Tyson.
Though unnamed military sources told ABC News that they were unaware of Gant's cohabitation with Tyson, other Special Forces sources claim this is unlikely. Drones surveilled the battlefield during firefights or meetings with tribal leaders, so military personnel could easily have spotted her. They also insist the relationship was widely known; even the Taliban allegedly discussed her presence over the radio. "We both knew that there was a lot of risk in doing what we did. And I would do it again," Gant told ABC News. "It was extremely unconventional, yes, to say the least."
The young soldiers Gant oversaw admired him, believing his successes overshadowed his flagrant violations of Army rules. But when Army First Lieutenant Thomas Roberts arrived on the scene, he took issue with Gant's behavior. "He was definitely erratic," Roberts told ABC News. "He did not act in a stable manner." Roberts filed a sworn statement on March 11, 2012, accusing Gant of "immoral and illegal activities and actions," such as drinking and taking pain medication. Gant admitted to the alcohol and pills, prompting Special Forces members to arrive unannounced via helicopter in 2012 and remove Gant.
Once in custody, Gant was ordered to shave off his beard and put on a uniform, all while being watched by armed guards. The Army then launched an investigation and threatened him with a court-martial. "I would have rather been in the hands of the Taliban at that point," Gant told ABC News. "That was the end. They had to do something, and I know that. They didn't have any choice. It should've been handled differently."
Petraeus, who was also entwined in a scandalous affair of his own, is one of the few commanders who still praises Gant. "He clearly had grit. He had guts. He had intelligence," Petraeus told ABC News. "He is one to whom we owe a debt of gratitude, even recognizing how things ended for him. Folks make mistakes, obviously."
Despite Gant's successes, he was stripped of his honors, demoted to a captain and forced to retire. The Army made no public announcement. "I never left the battlefield defeated," Gant told ABC News. "I never lost a man."