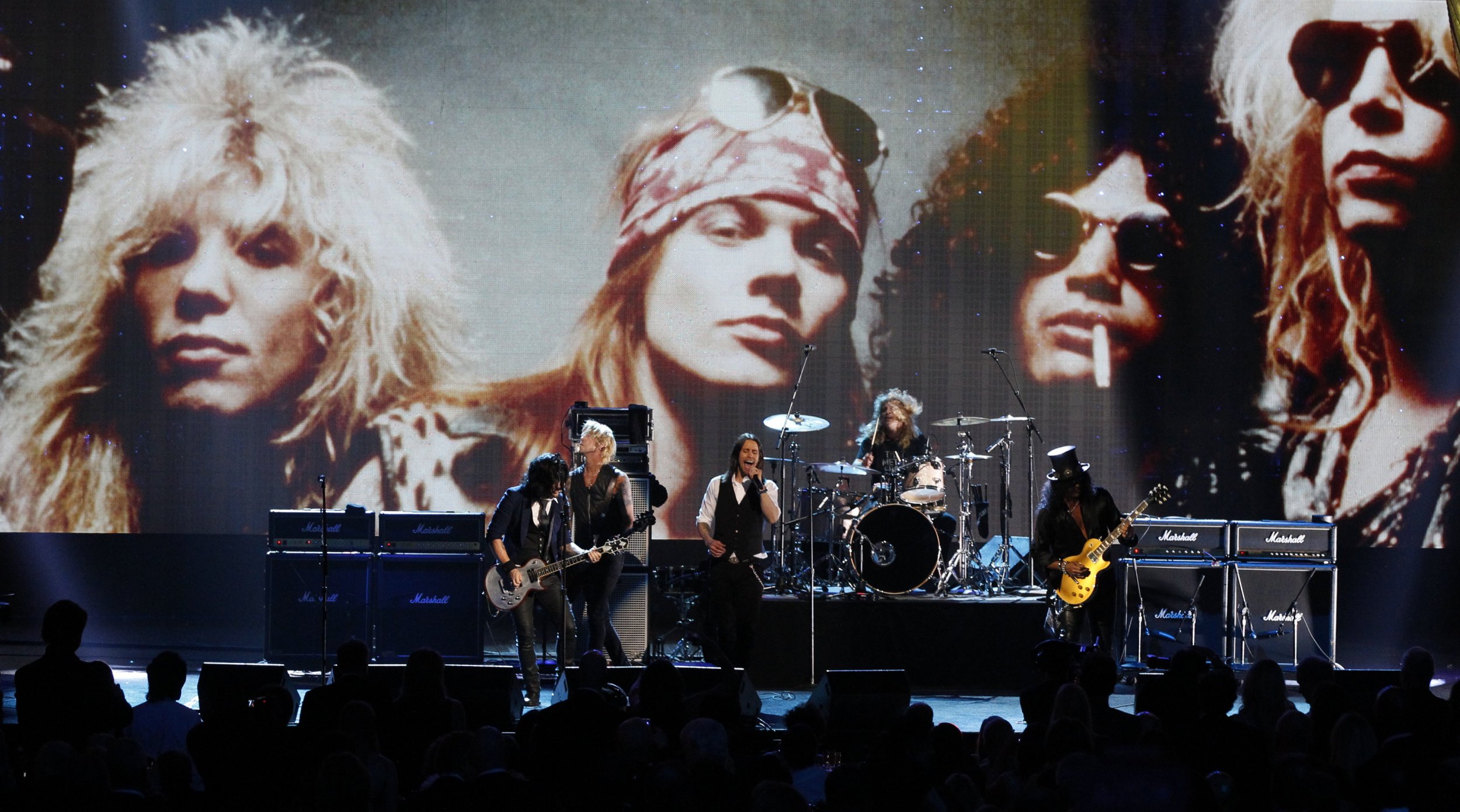 Guns N' Roses evidently has an appetite for large festival paychecks.
The '80s metal group is set to reunite for next year's Coachella Music & Arts Festival, according to Billboard, which cites multiple unnamed sources. The lineup will include major members, including frontman Axl Rose and guitarist Slash, who quit the group in 1996.
The band is also in the process of negotiating a summer stadium tour—and demanding millions per show, Billboard claims.
Coachella has shown an interest in older legacy acts in recent years. Though largely associated with younger audiences, the festival nabbed Boomer friendly groups Steely Dan and AC/DC as headliners in 2015.
Axl Rose and Slash haven't performed together since 1993, though Guns N' Roses has toured sans Slash in recent years and released the long-awaited Chinese Democracy album in 2008.
The band has not yet confirmed the reunion news.