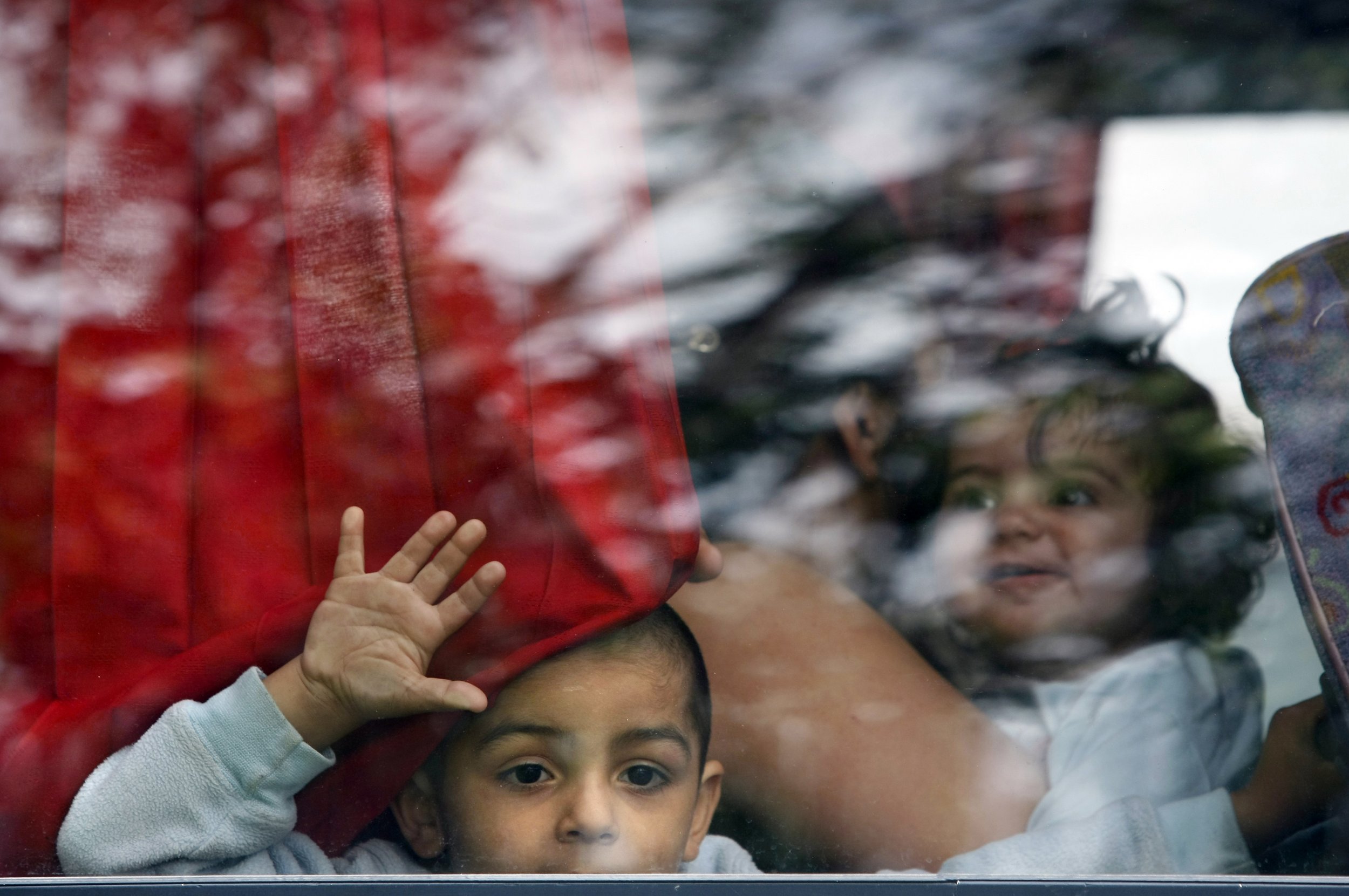 Hundreds of children have gone missing over the past year since arriving in the U.K. as asylum seekers, according to a report by British newspaper The Observer .
According to Freedom of Information responses from 132 local authorities across England and Wales submitted by the newspaper, at least 340 children disappeared between January and September of this year, and more than 900 asylum-seeking children have gone missing in the past five years.
There are an estimated 126,000 refugees currently living in the U.K., according to the British Red Cross. The U.K. received 31,400 applications for asylum status in 2014; of those, 1,945 were from children separated from their parents before arriving to the U.K., with the highest numbers arriving from Albania, Eritrea, Afghanistan, Syria, Vietnam and Iran.
Local authorities fear that asylum-seeking children are being taken away from foster homes and temporary accommodation by human traffickers, are being bought and sold as commodities into prostitution and forced labor, or are ending up homeless and destitute, the newspaper reports.
The Observer report also shows that children from Vietnam are at the highest risk of being trafficked, as they are disappearing in high numbers. At least 48 Vietnamese children went missing from authorities across England and Wales in the last nine months. The Missing Kids U.K. database tells a similar story: of the 171 children and young people on the website, 48 have Vietnamese names. Vietnamese children account for almost a quarter of any other nationality on the site.
In 2013, the BBC offered an explanation as to why so many Vietnamese children were going missing from their foster families. They said that the children were often finding their captors by fleeing foster and care homes in an attempt to repay heavy debts.
Albanian children also appear to be particularly at risk. Children's charity Barnardo's said on October 17 that the number of Albanian children forced to work in the U.K. as slaves is increasing. In a press release, Barnardo's chief executive, Javed Khan, said that some children were used for forced labor, often on building sites, but most were exploited for criminal activities, such as prostitution. While Khan did not specify exactly how many Albanian children are working as slaves, 382 Albanian nationals applied for asylum status in the third quarter of this year—seven percent more than in the same period in 2014.
Charities across the U.K. are concerned for the safety of unaccompanied minors and believe local authorities should do more to notify children about their rights. "Over the last few months, the British Red Cross has seen a steep rise in the number of unaccompanied child asylum seekers accessing our services," Hugo Tristram, refugee service development manager at the British Red Cross, said in a statement to Newsweek .
"For many young people arriving in the U.K., this is a very daunting and complicated system. Undoubtedly the fear of being sent back to the place they fled from is a compelling reason to disappear from the system, pushing them towards destitution and homelessness and leaving them vulnerable to exploitation or trafficking."
British MPs have called for action. On Sunday, leader of the Liberal Democrats party, Tim Farron, asked the government to "open its heart" and take in more unaccompanied child refugees living in Europe, The Independent newspaper reports. Farron will also present a bill on Tuesday calling for better support for vulnerable asylum-seeking children.
On September 7, British Prime Minister David Cameron pledged to accept up to 20,000 refugees within the next five years. The first group of Syrian refugees arrived in Glasgow, Scotland, on November 18 as part of the resettlement program. The British government will accept approximately 400 refugees a month in order to meet its target by 2020.