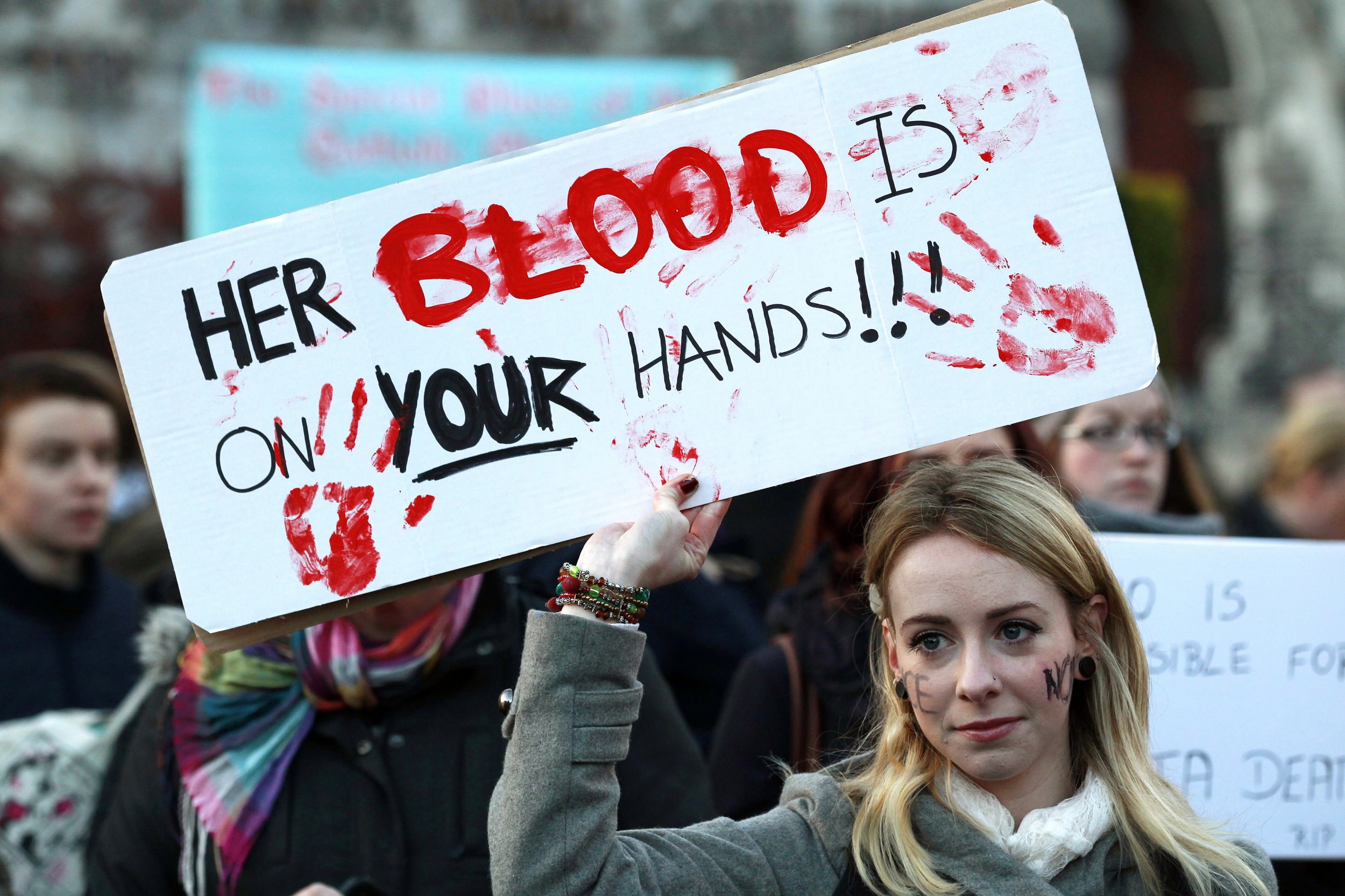 Ireland has one of the most restrictive abortion laws in the world, and pregnant women and girls are at risk if they remain in the country, according to a new report.
The report from Amnesty International includes disturbing details from cases of Irish women unable to receive abortions because the health of the fetus was prioritized over the health of the mother. Medical staff in Ireland face a 4,000-pound ($4,507) fine for referring a woman for an abortion or giving information about procuring one, Amnesty says. Having an illegal abortion in Ireland, or assisting someone with an illegal abortion, could lead to 14 years in prison.
"Women and girls who need abortions are treated like criminals, stigmatized and forced to travel abroad, taking a serious toll on their mental and physical health," Amnesty Secretary-General Salil Shetty says. "The Irish state can no longer ignore this reality and the appalling impact it is having on thousands of people every year."
According to the 2011 census, more than 80 percent of Irish identify as Catholic, a faith that opposes all forms of abortion. Ireland is one of 60 countries worldwide that prohibits abortions or only allows them to save a woman's life, according to the Center for Reproductive Rights.
Shetty's comments echoed those made last year by Nigel Rodley, the United Nations Human Rights Committee chairman, who said pregnant women in Ireland, specifically women who are pregnant as a result of a rape, are "clearly treated like a vessel and nothing more."
Abortion was illegal in Ireland under all circumstances until 2013, when the Protection of Life During Pregnancy Act allowed for the procedure when a pregnancy posed a risk to the woman's life or when the mother was a suicide risk. Abortions are not allowed in cases of rape, incest or fatal fetal abnormalities, meaning in some cases women must carry dead fetuses to term. Women at risk of suicide must appear before a panel of three doctors (one obstetrician and two psychiatrists) who decide whether "there is a real and substantial risk of loss of the woman's life by way of suicide," as outlined in the act.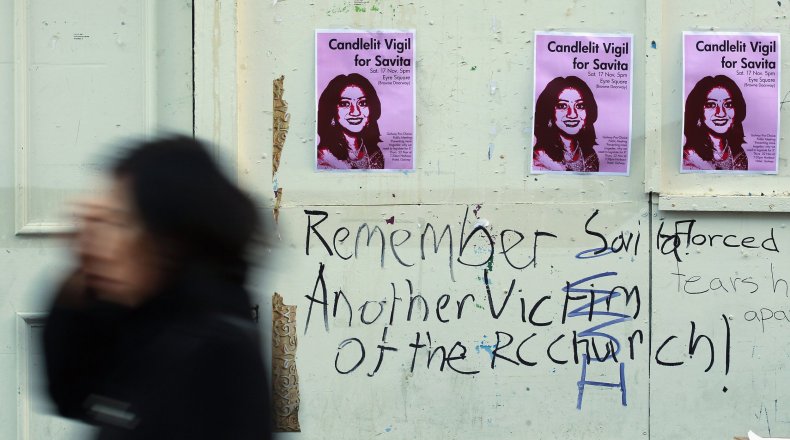 Mariel Whelan, an activist with Galway Pro-Choice, an abortion rights group located in that western Irish city, says many pro-choice activists in Ireland were unsure of how to respond to the legislation.
"The consensus is that it's a bad thing because now it seems like the government did something for the pro-choice struggle and can [now] forget about it," said Whelan. "It doesn't change anything for women. It's the same for women as it was before."
The risk to a woman's health isn't considered a risk to her life unless a health condition becomes grave, which Cathleen Shiels, co-convenor of Ireland's Abortion Rights Campaign, calls an "impossible distinction for medical practitioners to make." Dr. Peter Boylan, an obstetrician, gynecologist and former clinical director of Ireland's National Maternity Hospital, told Amnesty that "under the [current law] we must wait until women become sick enough before we can intervene."
"How close to death do you have to be?" said Boylan. "There is no answer to that."
Since 1971, 177,000 women and girls have traveled from Ireland to England and Wales for an abortion at "considerable mental, financial and physical cost," according to Amnesty. In 2014, 10 women a day legally traveled from Ireland to the U.K. to get an abortion, a 7.6 percent drop from 2013, which activists attribute to more women acquiring the abortion pill online. For those who cannot afford to travel outside the country, pregnancy carries further risk to health and the possibility of criminal penalties for getting an illegal abortion in Ireland, Amnesty said.
Several recent high-profile cases have drawn international attention to the state of abortion in Ireland. Savita Halappanavar died from an infection in 2012 at University Hospital Galway when doctors refused to perform an abortion because her fetus had a heartbeat, Amnesty said. Her case spurred the government to adopt the 2013 act, under which Ireland's first legal abortion was performed, in Dublin in August 2013. Roughly a year later, doctors kept a clinically dead pregnant woman on life support for 24 days because her fetus had a heartbeat.
The success of Ireland's marriage equality vote last month, which made Ireland the first country in the world to legalize same-sex marriage by popular vote, gives activists hope that a referendum on the Eighth Amendment could change things. Added to Ireland's constitution in 1983, the amendment made equal the right to life of a fetus and the right to life of the mother.
Last year, 68 percent of voters said they supported a referendum to make abortion legal in the case of rape or fatal fetal abnormality, with the number growing to 77 percent among 18- to 24-year-olds.
"A lot more people have got in touch with us. A lot more people want to come to our open meetings and help build a campaign so that when the referendum is put to the people...we'll be able to pass it," said Shiels. "There's definitely been a softening of opinions."
But cultural taboos could still make repealing the amendment difficult.
"One of the main blocks to progressive legislation is the culture of stigma. The Catholic Church has such a stranglehold on society, still," said Whelan.