Report: ISIS Takes Villagers Hostage in Syria, Demands Prisoner Swap With Kurdish Fighters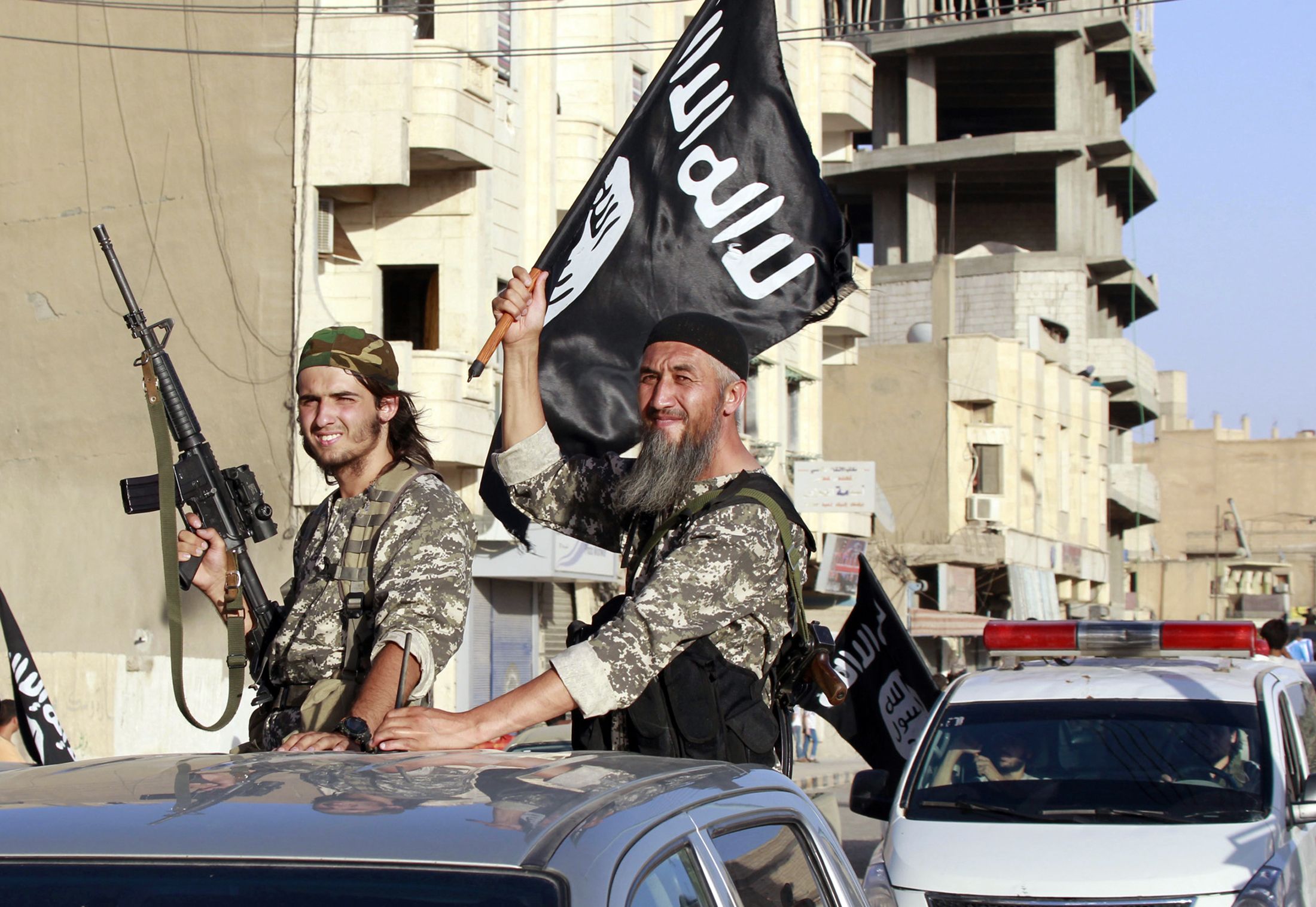 Updated | Members of the Islamic State (ISIS) stormed the Tell Tamer area in Syria on Monday morning, taking Assyrian villagers hostage. The women and children were separated from the men, who were taken to the Abd al-Aziz mountains. The villagers are predominantly Christian and jihadist-tracking social media accounts indicate the terrorist group burned down a church during the attack.
The women remain in the village guarded by ISIS militants. It is unclear how many hostages the Islamic State took, but estimates are between fifty and several hundred. A bridge leading out of Tell Tamer was destroyed by the terrorist group, isolating the hostages further.
After men and women were separated, one of the hostages contacted a relative in Canada who then got in touch with A Demand For Action (ADFA), an organization that fosters protection for Assyrians, Chaldeans and Syriacs. The ADFA publicized the attack and hostage situation. Nuri Kino, the founder of ADFA, has been in touch with numerous relatives of those held hostage since the attack. "Many of them have relatives in Sweden and Germany," Kino told Newsweek in a phone interview.
Kino and his organization attempted to reach villagers by phone, only to have a member of ISIS pick up. "[ISIS] told us that we should not call any longer since we cannot do anything about their situation," ADFA said in a statement.
The terrorist organization demanded a prisoner exchange with Kurdish fighters; they are seeking the release of ISIS members in exchange for the villagers. The exact number of prisoners ISIS is looking to swap for is not known. They have threatened the lives of the village men, estimated to be more than 100, if the swap does not go through.
The attack occured at 5 a.m. local time. Since then, Syrian fighters and Kurdish forces have attempted to liberate the town. Kino believes the official Syrian army is also offering assistance.
According to Afram Yakoub, a chairman of the Assyrian Federation in Sweden, villagers formed a militia to protect from ISIS over a year ago. Yakoub confirmed at least one Assyrian fighter was killed in Monday's conflict, two more Assyrians died on Tuesday.
It is unclear how many ISIS fighters took part in the attack on the village or if any died in the ongoing clash. Kino said witnesses described the force as "massive" and the atmosphere as "a panic."
"It's panicking, but there are a couple of aid administrations who are trying to make their way there to help them as well," he explained.
The Islamic State has a history of targeting Christians. Last week, ISIS fighters in Libya executed 21 Egyptian Coptics, an act denounced by Egyptian officials and religious leaders, as well as the Pope.