Report: Morocco, Not South Africa, Won the 2010 World Cup Bid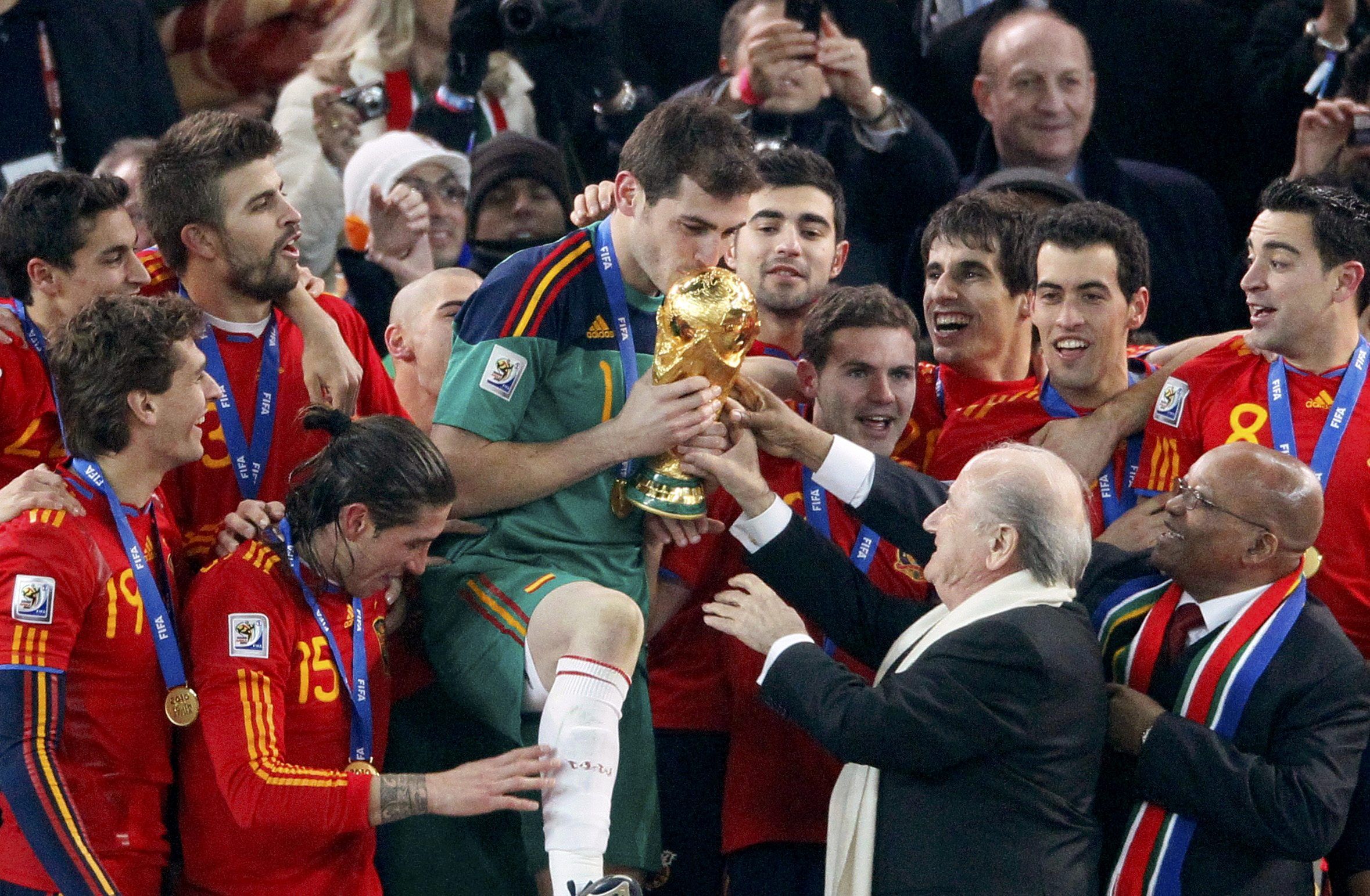 Morocco won the vote to host the 2010 World Cup that was held five years ago in South Africa, according to a report in London's The Sunday Times, published less than two weeks after the U.S. Department of Justice charged 14 top FIFA officials with fraud.
South Africa reportedly won the bid by 14 votes to 10 in May 2004. But the Times on Sunday released extracts from secret tapes that allege Morocco won the contest before it was rigged in South Africa's favor.
After voting, participants later consulted with one another and discovered that Morocco actually had won by two votes, Ismail Bhamjee, a FIFA executive committee member from Botswana, told the newspaper. He acknowledged that some of his colleagues could have lied about their votes. But he told undercover reporters that he thinks the ballot papers were deliberately miscounted in South Africa's favor.
The tapes also reveal that both countries offered bribes to win votes, the Times reported.
Last week, Chuck Blazer, a U.S. citizen and former high-ranking FIFA official,
admitted to accepting bribes
for the 1998 and 2010 World Cups. Then, former FIFA Vice President Jack Warner, one of the 14 officials embroiled in the scandal, threatened to leak documents that he says chronicle transactions involving former President Sepp Blatter, who
recently resigned
from his position.
Investigators so far have identified at least $151 million in kickbacks and bribes in exchange for selling broadcasting and marketing contracts for FIFA tournaments.