No Charges Filed in 2013 Fatal Metro-North Crash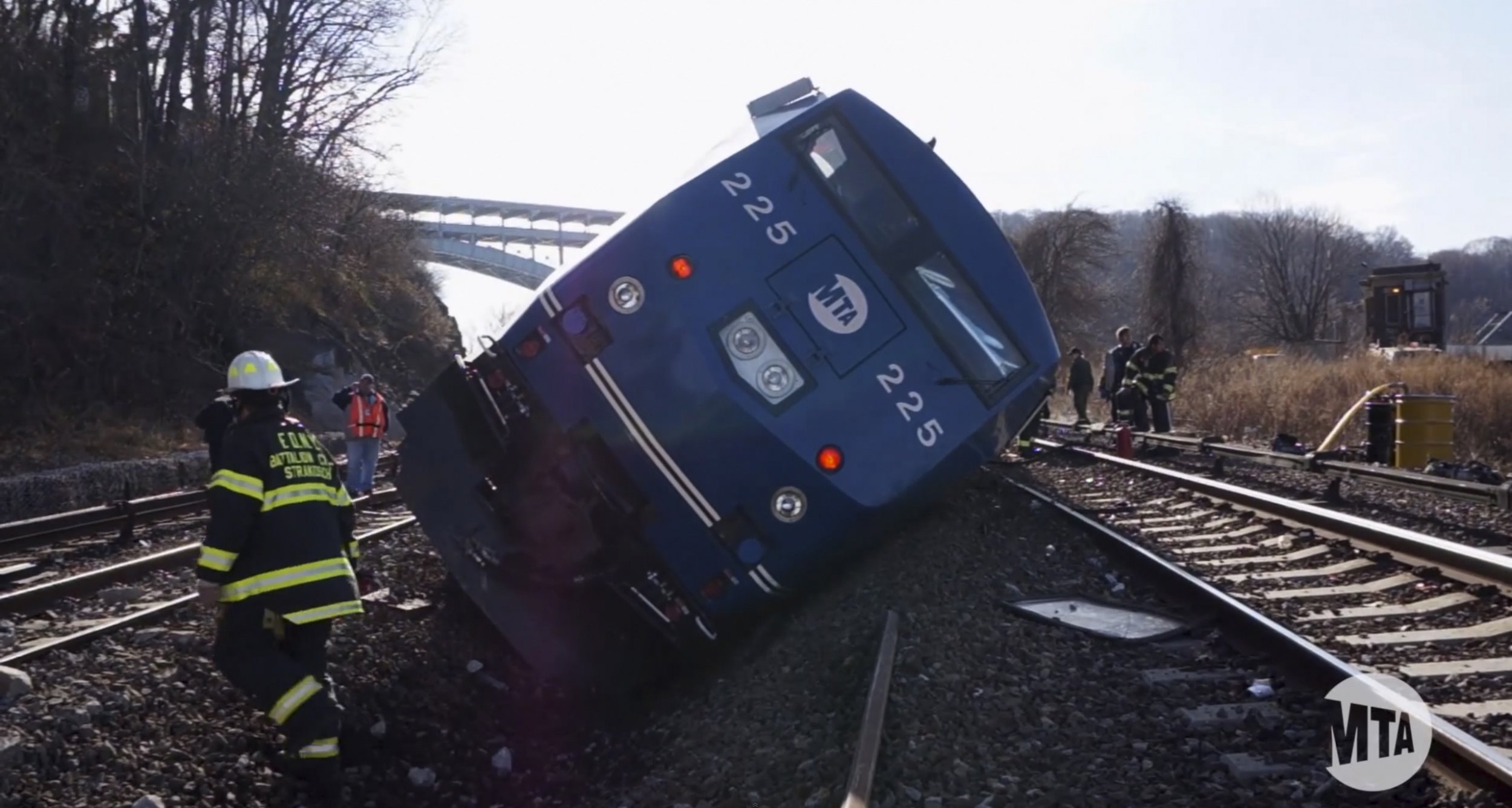 The Bronx County district attorney has decided not to file charges against the engineer responsible for the 2013 Metro-North crash that killed four people and injured 70 on New York's Hudson line.
The investigation "found there was no criminality in the crash, and therefore, no charges filed," Terry Raskyn, public information director at District Attorney Robert Johnson's office, wrote in an email to Newsweek.
The engineer, William Rockefeller, fell asleep at the controls before the speeding train took a 30-mph turn while traveling at 82 mph just north of the Spuyten Duyvil station in the Bronx.
The National Transportation Safety Board (NTSB) found that Rockefeller's sleepiness was a result of an undiagnosed case of sleep apnea and a drastic shift in his work schedule. The train was headed to Manhattan's Grand Central Terminal.
Johnson's decision came as officials began their investigation into an Amtrak crash Tuesday night in Philadelphia that killed eight people and sent more than 200 others to the hospital. The train was traveling from Washington, D.C., to New York City when it approached a turn and its cars derailed. About 238 passengers and five crew members were on board.
NTSB officials have said the train was traveling more than twice the speed limit when it hit the curve and derailed.