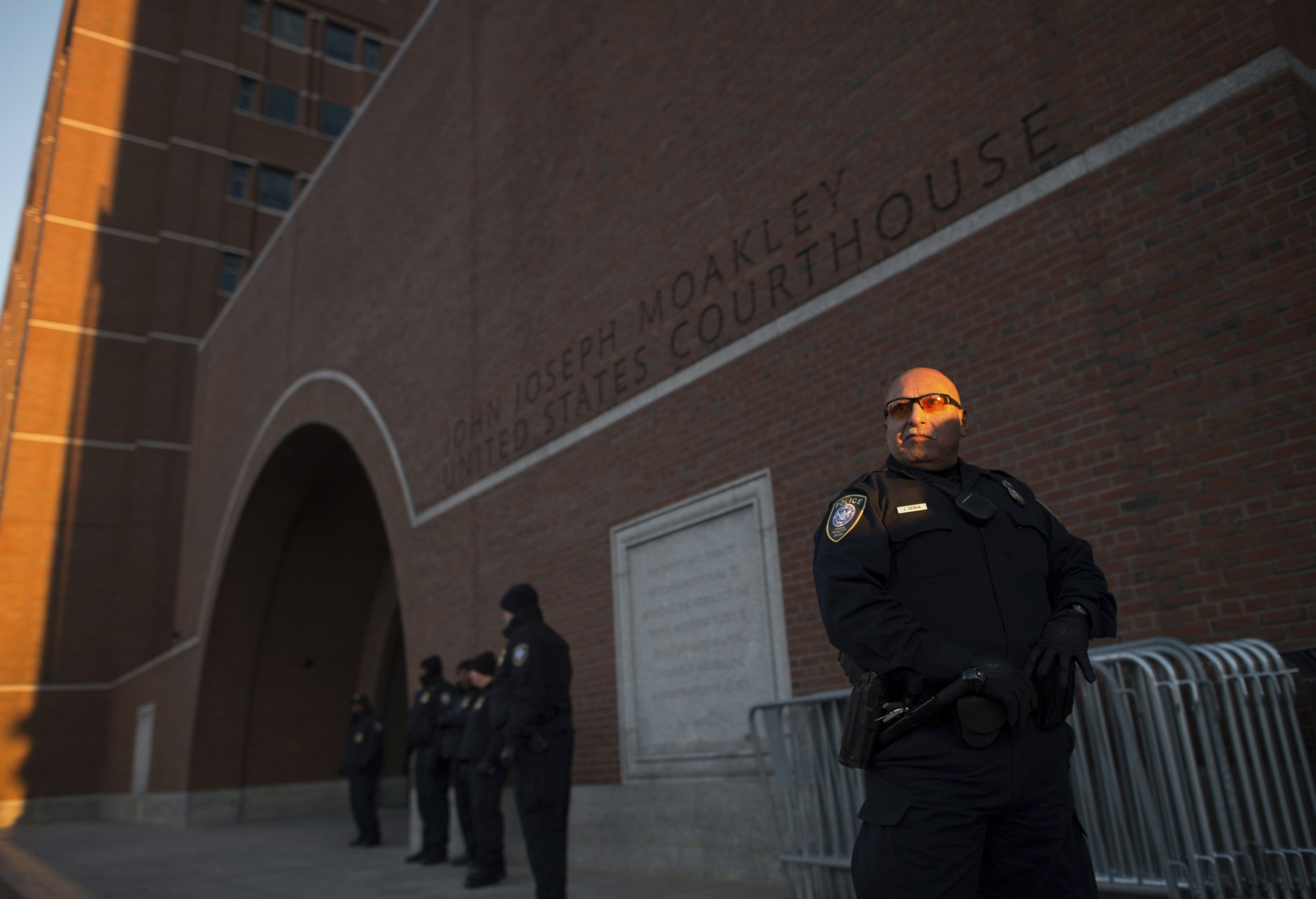 Updated | On Thursday afternoon, the Boston Police Department, Fire Department and a Haz Mat unit were sent to the Moakley Federal Courthouse where convicted Boston Bomber Dzhokhar Tsarnaev is being tried to investigate a suspicious package.
"We are trying to determine if the item is possibly nefarious," a public information officer with the police department told Newsweek by phone.
The Boston Fire Department said Haz Mat technicians checked the building and there was not a confirmed hazardous incident on site. The Haz Mat team left the site.
The nature of the package and why it was sent remains unknown. The trial was not disrupted by the incident.