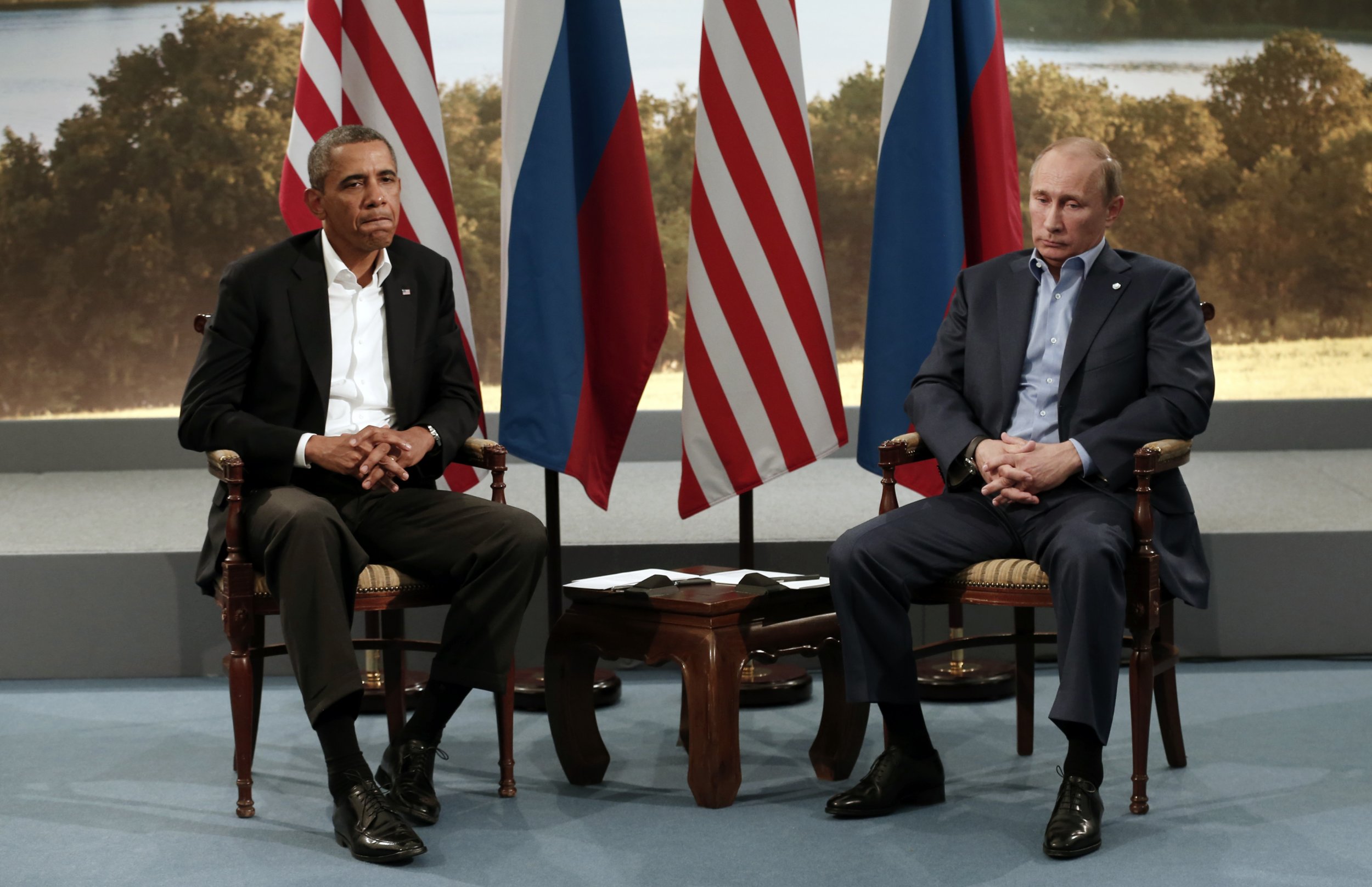 United States President Barack Obama will meet with Russian President Vladimir Putin in New York City next week, according to a report by Politico citing an anonymous official. The meeting will be one-on-one and held at the United Nations.
"We can confirm that the two presidents will meet in the context of the U.N. General Assembly at the request of President Putin. Given the situations in Ukraine and Syria, despite our profound differences with Moscow, the president believes that it would be irresponsible not to test whether we can make progress through high-level engagement with the Russians," an official told the political website. "President Obama will take advantage of this meeting to discuss Ukraine, and he will be focused on ensuring Moscow lives up to the Minsk commitments. This will be the core message of this bilateral engagement."
Ukraine has been locked in a battle with Russian for about two years, each aiming to regain control of eastern Ukraine. Though a ceasefire was negotiated earlier this year, it has been weak at best and both sides have said the other has violated it. As winter approaches, additional tensions loom over Ukraine's heat source, as Ukraine has traditionally relied on Russian oil and gas.
To add to the complexity of Russian-American relations, Russia has sent warplanes to Syria over the last several weeks and increased military presence on the ground in Syria. While the United States has not been supportive of Syrian President Bashar Assad, Russia has been. The presidents will have a long list of things to discuss.