Report Questions Floyd Mayweather's IV Use Before Manny Pacquiao Fight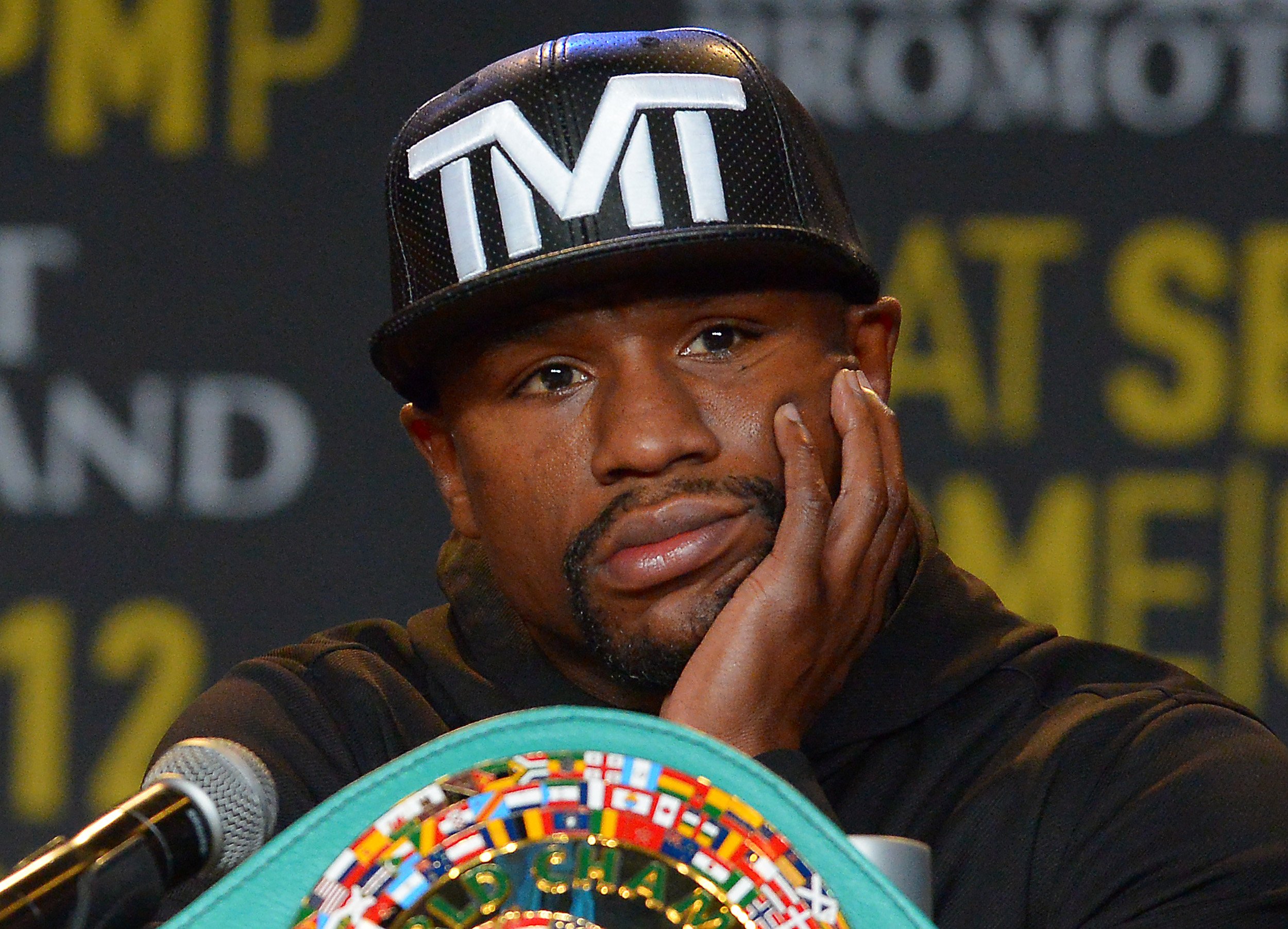 Before fighting Manny Pacquiao in May, Floyd Mayweather received an IV containing two saline and vitamin mixtures totaling 750 milliliters, according to a report by famed boxing reporter Thomas Hauser for SB Nation. Though the mixtures Mayweather ingested are legal, the amount of fluid, which equates to about 16 percent of the average adult man's blood, exceeds World Anti-Doping Agency standards.
And while Mayweather's team maintains the large quantity of fluids were used for hydration, Hauser notes that "an IV infusion can dilute or mask the presence of another substance that is already in the recipient's system or might be added to it in the near future."
Both Mayweather and the United States Anti-Doping Agency have denied any wrongdoing.
"I am very proud to be a clean athlete and will continue to champion the cause," Mayweather told ESPN. The USADA claims the prize fighter disclosed the IV administration in advance of the fight.
Officials from the USADA discovered Mayweather had taken the IV before the Pacquiao fight, but details surrounding the IV were not immediately relayed to the Nevada State Athletic Commission. The commission is the ultimate authority over boxing matches in the state.
The issue is further complicated because, technically, Mayweather received a medical exemption for the IV. Hauser explains:
18 days after the fight, USADA gave Mayweather a retroactive therapeutic use exemption for a procedure that is on the WADA "Prohibited Substances and Methods List." And because of a loophole in its drug-testing contract, USADA wasn't obligated to notify the Nevada State Athletic Commission or Pacquiao camp regarding Mayweather's IV until after the retroactive TUE was granted.
Understandably, the executive director of the commission, Bob Bennett, is frustrated by these developments. "The [therapeutic use exemption] for Mayweather's IV—and the IV was administered at Floyd's house, not in a medical facility, and wasn't brought to our attention at the time—was totally unacceptable," Bennett told SB Nation. He added that only the commission—not USADA—has the right to grant exemptions of this kind. "We are less than pleased that USADA acted the way it did."
Allegations of Mayweather doping also circulated in 2012, but the fighter has long denied all claims he uses any performance enhancing drugs.
Mayweather won the fight against Pacquiao, who has said he was suffering from shoulder problems during the match.