Report: R. Kelly Questioned by Police for Hostage, Brainwashing Claims
As tensions continue to grow after the release of the Lifetime docu-series, Surviving R. Kelly, alleged instances of brainwashing and hostage continue to surface.
An anonymous tip told Chicago police Friday the disgraced R&B singer was at his Trump Tower residence, holding two women against their will, according to a TMZ report.
Police rushed to Kelly's residence where both the singer and women were questioned. Both women – identified as Joycelyn Savage and Azriel Clary – told police they were at the residence voluntarily and nothing questionable was going on, despite both sets of parents' claims of brainwashing.
After questioning police left the residence without incident.
Since the release of the controversial docu-series on January 3, no charges have been filed; however, investigators are currently looking into the multiple allegations of abuse. A Chicago judge granted an emergency motion allowing city building officials to inspect Kelly's recording studio on the Near West Side, according to a Chicago Tribune report published Friday.
"The recent allegations against entertainer R. Kelly in the Lifetime docu-series are deeply, deeply disturbing," Cook County State Attorney Kimberly Foxx said at a press conference. "It is our job at the Cook County State Attorney's office to investigate claims in the interest of justice and public safety."
"We rely heavily on victim accounts and witness statements to prosecute claims involving sexual assault and domestic violence," she added.
Foxx encouraged victims related to Kelly's case to call the attorney's office, adding: "We cannot seek justice without you."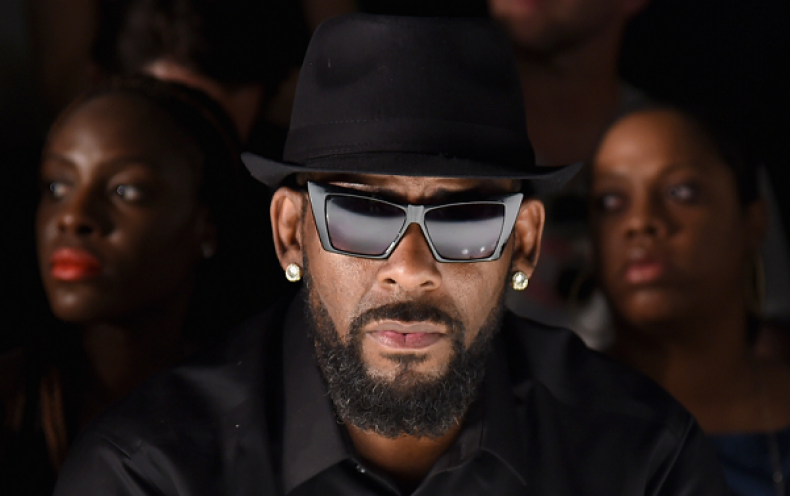 Kelly was confronted previously by Chicago police Thursday after a tip said a "wanted person" was a local club. The 52-year-old singer was celebrating his birthday when police questioned him and booked his information when it was discovered there was no warrant for his arrest.
However, there has been an arrest warrant issued for Kelly's former manager, James Mason, who allegedly threatened to kill the family of Jocelyn Savage—one of the women allegedly being held captive by Kelly, CNN reported Wednesday.
Multiple alleged victims who appeared in the docu-series have confirmed to various outlets that they have been contacted by authorities regarding their claims.
Surviving R. Kelly aired on Lifetime on a three-night specail from January 3 through January 5. The special is considered to be one of the network's most-watched programs, raking in an average of 2.1 million total viewers, according to Variety.