Report: Senator Menendez to Face Charges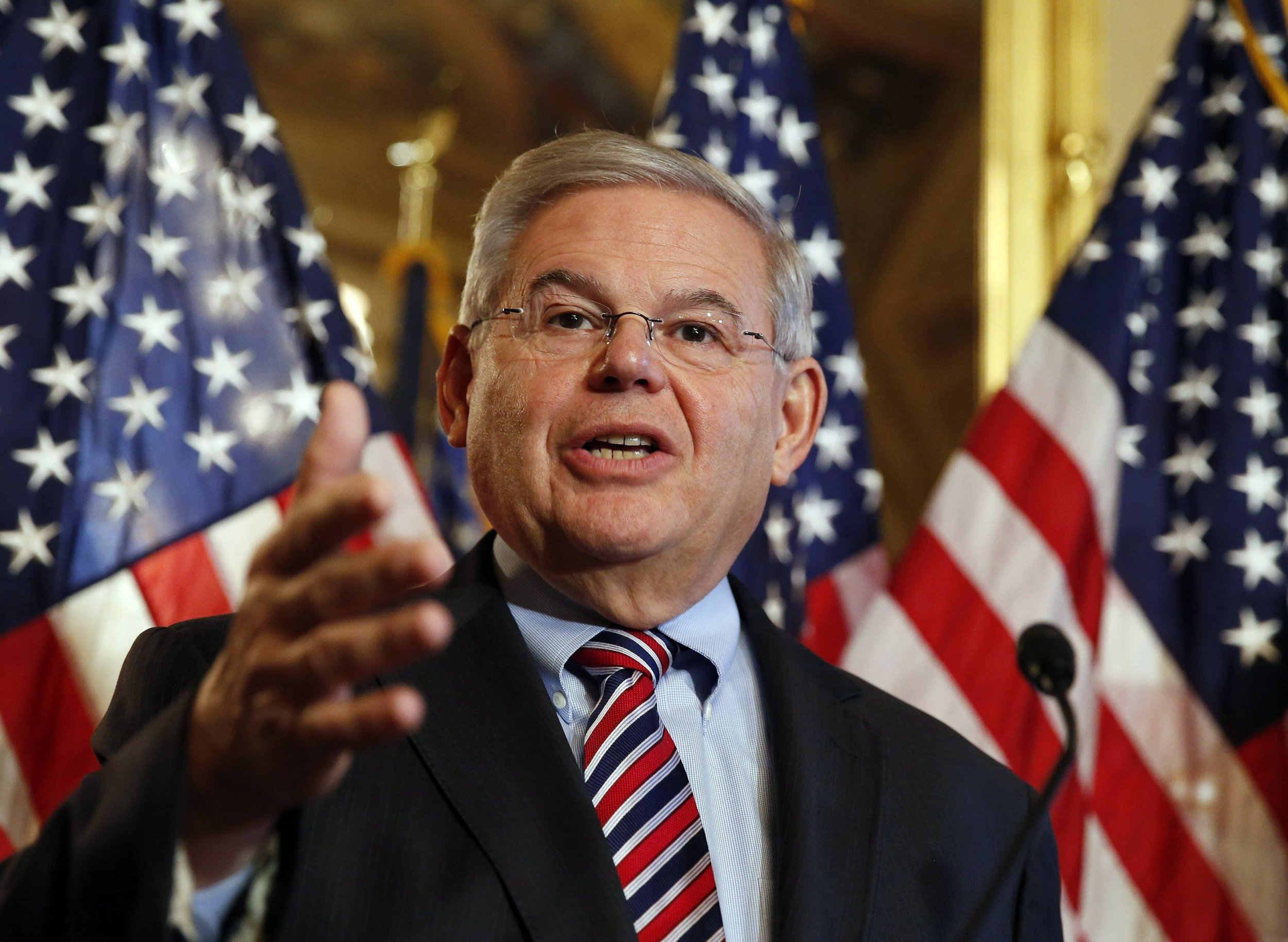 Senator Robert Menendez, the New Jersey Democrat who is the ranking member on the powerful Senate Foreign Relations Committee, may soon face corruption charges, according to a report on CNN.
The report, which hasn't been confirmed, claims that Attorney General Eric Holder has given Justice Department lawyers the green light to charge Menendez for engaging in a quid pro quo on behalf of a friend and campaign contributor who provided airline flights for the two-term Democrat.
At the center of the charges, according to CNN, is Menendez's relations with Salomon Melges, a Florida ophthalmologist who Menendez reimbursed for $58,00 worth of plane travel to the Dominican Republic in 2013. Holder signed off on filing charges against Menendez for allegedly helping Melges in a dispute with Medicare administrators over reimbursements in 2010. The statute of limitations on pressing charges is due to run out this year.
Such cases can be difficult to prove because they require prosecutors to show that the politician in question was engaged in more than just helping a constituent or a friend for a legitimate reason but actually did so in exchange for some kind of benefit.
It would be a big deal were Menendez forced to leave office because of any charges. New Jersey Governor Chris Christie would be permitted to fill the seat with a replacement—adding to the 54-seat Republican majority—and putting his decision under scrutiny as he pursues a presidential bid. In fact, Christie had investigated Menendez back when the governor was the U.S. Attorney in northern New Jersey. President Obama would lose an ally on domestic issues but also a senator who has used his prominence in foreign affairs to challenge his approach to Cuba, Syria, Iran and Ukraine. The prosecution of the only Hispanic Democrat in the Senate—Republicans Ted Cruz and Marco Rubio are, like Menendez, of Cuban heritage—might prove controversial, too.
Menendez's office has yet to comment on the report.