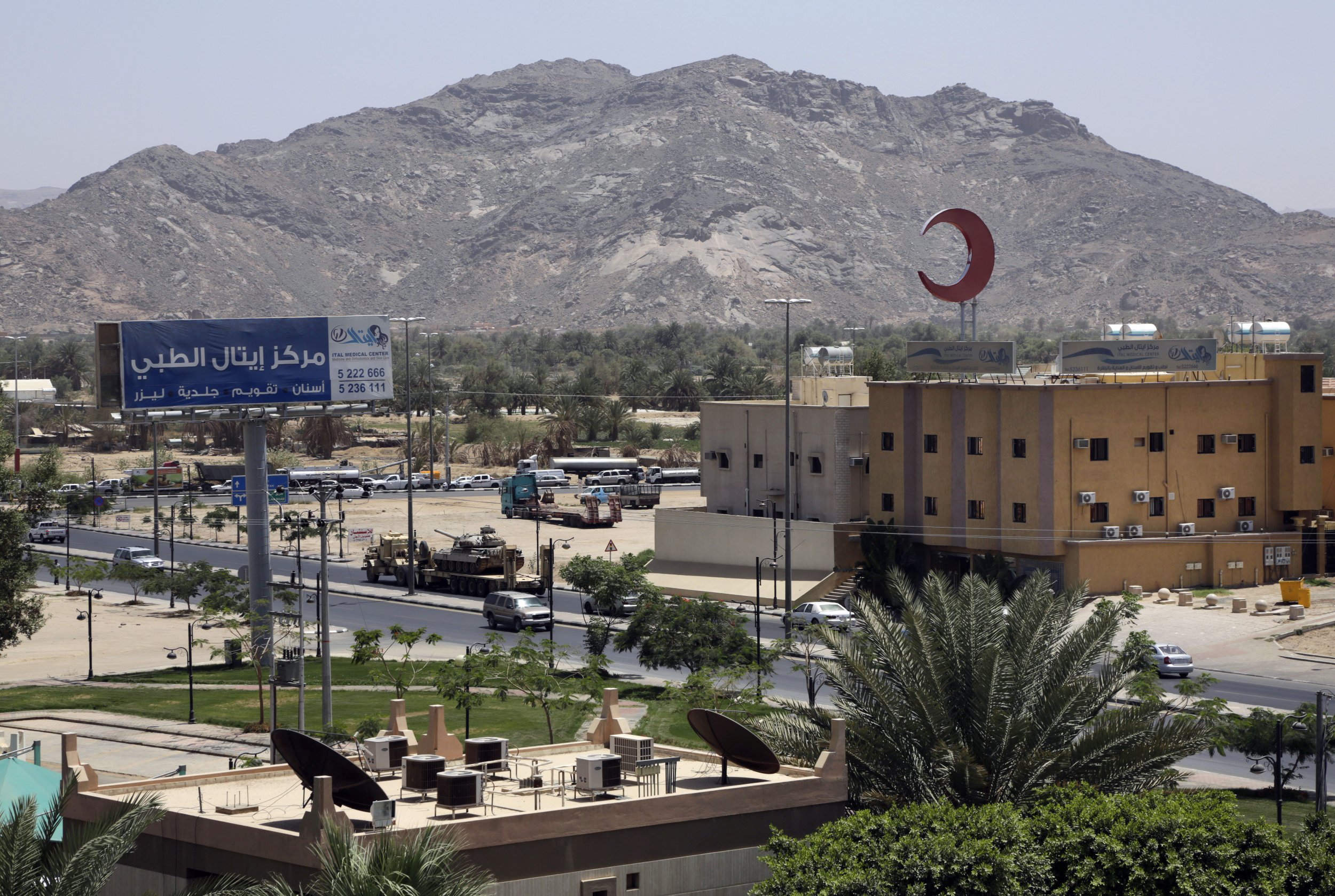 A suicide bombing at a mosque in Najran, Saudi Arabia, on Monday left 19 people injured, according to Al Arabiya.
Sources tell the news channel three people were killed, though the Saudi Arabian Interior Ministry said only one person was killed. The identities of the victims and the bomber have not been disclosed by local authorities.
Residents of Najran are donating blood to help those injured in the attack.
The Islamic State took responsibility for the attack, according to SITE Intelligence Group, a jihadist watchdog. In May, the Islamic State took responsiblity for a suicide bombing at a mosque in Dammam, a city in the eastern part of Saudi Arabia.