Prince Harry and Meghan Markle's carbon footprint may be 26 times higher than the average Briton, according to research by a former Government minister.
Lib Dem Norman Baker's claims estimated the Duke and Duchess of Sussex took at least 53 international flights, including 18 on private jets, in the 12 months to January 2020.
The former transport minister in David Cameron's coalition government said the overseas trips would create 215 tonnes of carbon over the year, 26 times higher than the U.K. average of 8.3 tons.
The Duke of Sussex last month said we are "living through an extinction crisis" and have "perhaps a decade to course correct before we lock in our fate."
In a report for The Sun, Baker said: "The only thing green about Prince Harry are his wellies.
"The self-appointed eco-warrior, who likes to lecture everybody else on climate change, is in the top one percent of people on the planet for carbon emissions.
"He should cut the carbon and, if not, at least cut the c***."
Paparazzi images shot last week showed the Harry and Meghan driving around Los Angeles in a Cadillac Escalade SUV.
Baker, who lost his seat in Britain's Parliament in 2015, also said the choice of vehicle would increase carbon footprint, pointing out it has a fuel efficiency of 14 miles per gallon.
He calculated the average British car would run at 48 miles per gallon and also said the 24,500 sq  ft Beverly Hills mansion where they are currently staying would likely not be environmentally efficient.
The couple have been living in Tyler Perry's Los Angeles home ahead of buying their own property in the city in the future.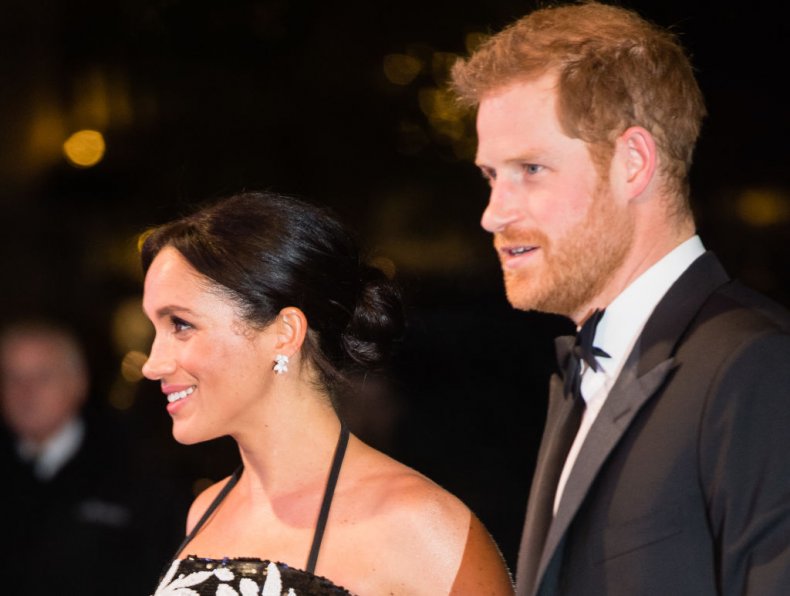 Baker, author of royal book And What Do You Do?, told Newsweek: "They make themselves look hypocritical and they damage the case on climate change because people in Britain don't like being lectured to by people who don't practice what they preach."
He said Prince Charles was also vulnerable to allegations of hypocrisy on the environment and Prince William on wildlife preservation.
He added: "It's not just Harry it's also his dad.
"His dad turned up to see Greta Thunberg in an electric Jaguar but what wasn't then known was that he had taken three private jets in the previous 11 days.
"When he went to give a lecture about cutting aircraft emissions in Cambridge he went by private helicopter from London.
"They just don't seem to realize what they've been doing or be conscious of their own actions.
"Prince William was brought up to shoot.
"I co-chaired an event which the British government was holding in 2014 about bringing people together against the wildlife trade and Prince William was there.
"It turned out that two days beforehand he'd been out shooting."