Report: U.S., GlobalPost Knew of IS Threats to Kill James Foley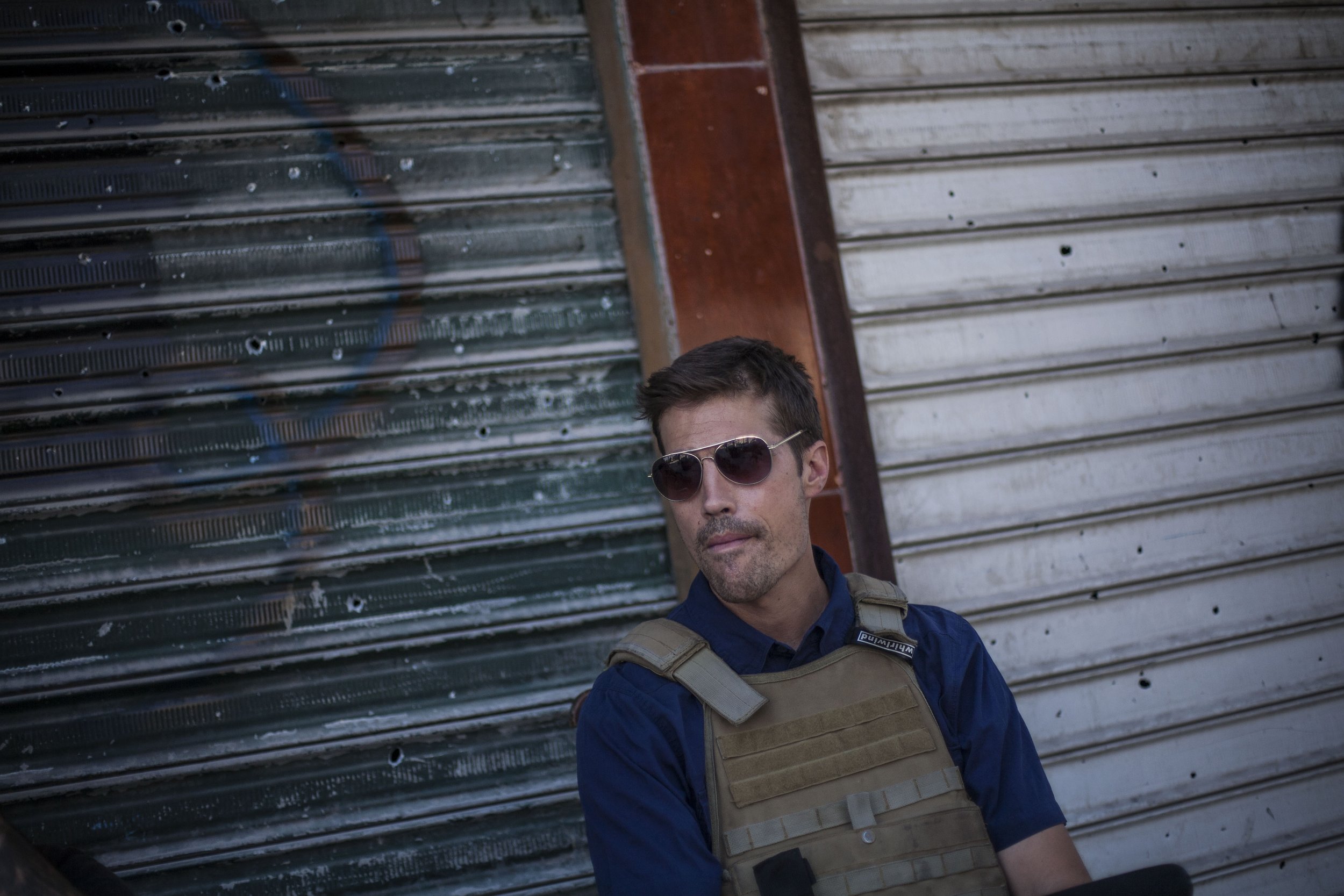 As the British government begins their hunt for the Islamic State (IS) fighter with the London accent who executed American journalist James Foley, reports surfaced today that claim the U.S. government and GlobalPost, Foley's employer, knew about threats from the Islamist terror group to kill him.
The White House was aware of threats made by IS to kill Foley in retaliation for U.S. airstrikes in Iraq, a senior U.S. official told ABC News. In the video, the IS fighter also vows to kill Steven Sotloff, an American journalist who went missing in Syria in August 2013, if President Barack Obama doesn't stop airstrikes on Iraq.
President Obama condemned IS actions during a statement about Foley's murder today. "Today the entire world is appalled by the brutal murder of Jim Foley by the terror group ISIL," President Obama said in a speech on Wednesday afternoon. "No just god would stand for what they did yesterday."
The video of Foley's brutal murder at the hands of an IS jihadist has shocked the world since it was posted online Tuesday night. The video was deemed authentic by the National Security Council on Wednesday. Foley went missing in Syria in November 2012 while working for Agence France-Presse and GlobalPost.
Phil Balboni, CEO of GlobalPost, the Boston-based news organization Foley reported for in Syria, said the company hired a security firm and spent "millions" trying to bring him home. The organization believed they knew where Foley was being held but would not disclose the location.
The security firm found the location where Foley was being held last year, but due to financial reasons and ransom laws in the U.S. they couldn't meet IS demands, Balboni said. The organization received an email last Wednesday "demanding ransom and threatening to execute Foley," ABC News reports. That email was shared with the White House.
"We had all of the appropriate communication," Balboni said. "We hoped that [IS] would listen. Obviously the situation changed when the bombing began and that made everything much more difficult," he said, referring to recent U.S. airstrikes in Iraq aimed at defeating IS.
When asked how he was feeling about Foley's murder, Balboni told reporters, "I think you can imagine."
"Jim was doing exactly what he loved and he was incredibly brave right until the very end. If you watched that video he showed no fear. It's amazing. So I don't think Jim will have any regrets."
Report: U.S., GlobalPost Knew of IS Threats to Kill James Foley | World