Report: U.S. to Slow Afghanistan Withdrawal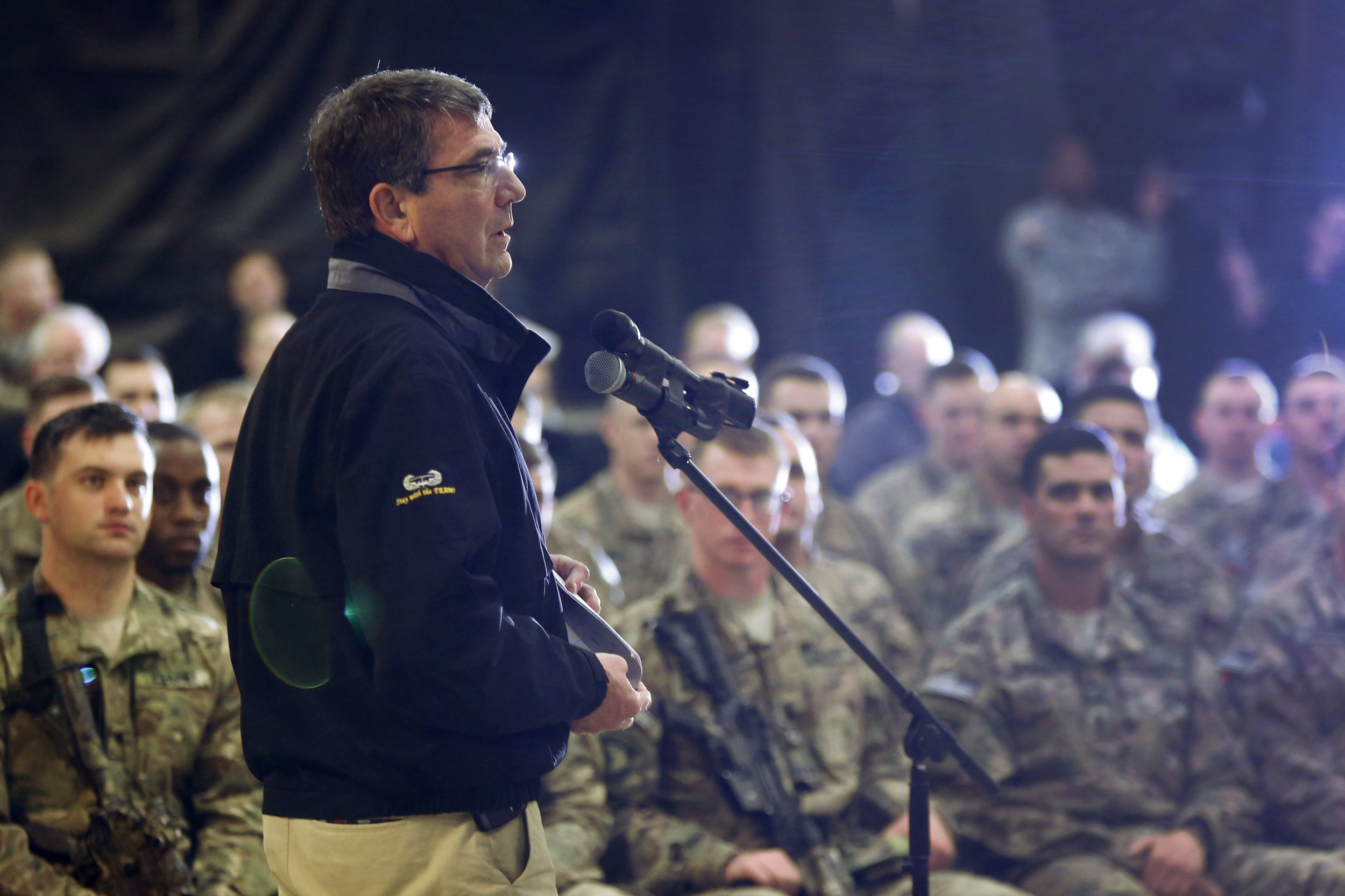 WASHINGTON (Reuters) - The United States has abandoned plans to cut the number of U.S. troops in Afghanistan to 5,500 by year's end, the Associated Press reported on Saturday, but a senior U.S. official told Reuters no decision has been made.
Many of the 9,800 U.S. troops currently in Afghanistan would probably remain well into next year, although no final decision on numbers had been made yet, AP reported, citing unnamed U.S. officials.
President Barack Obama probably will use a Washington visit by Afghan President Ashraf Ghani this month to announce the new withdrawal timeline, AP said.
Ghani has asked the United States to slow the pace of withdrawal.
Defense Secretary Ash Carter said on a visit to Kabul last month that the United States was considering slowing the planned drawdown of U.S. troops.
Under the current plan, the United States would halve the number of troops in Afghanistan to just over 5,000 this year, gradually winding down to a "normal" U.S. Embassy presence by the end of 2016.
That strategy has drawn sharp criticism from Republicans in Congress, who say hard-won gains made against the Taliban could be lost in much the same way that sectarian violence returned to Iraq after the U.S. withdrawal.
The commander of U.S. forces in Afghanistan, Army General John Campbell, said last month he had presented his commanders with several options on troops withdrawals for this year.
The senior U.S. official told Reuters the "discussions remain ongoing" about Campbell's recommendations but "no decisions have yet been made."